News
>
Celebrity Gossip
February 19, 2012 16:57:35 GMT

Elizabeth Smart, who became the subject of media coverage, a book and a TV movie for her 2002 kidnapping, has tied the knot to Matthew Gilmour. It was a private ceremony held at the Laie Hawaii Temple of The Church of Jesus Christ of Latter-day Saints with a small group of friends and family members in attendance.

"Yes, Elizabeth did get married today and we are all thrilled," Smart's father, Ed, said on Saturday, February 18. Her spokesman added to KSL, "Elizabeth's desire was for what most women want - to celebrate her nuptials in a private wedding with family and close friends."

News
>
TV News
February 19, 2012 16:40:36 GMT

hosted the February 18 episode of "", posing as and Michelle Obama among others. Rudolph, however, did not reprise her famous impersonation of who died last week.

As Beyonce, Rudolph welcomes her celebrity friends such as , , , , , and who were at her home to see her daughter Blue Ivy. Minaj managed to scare Prince with her musical tribute for the baby, Swift did not say a word but wore her awestruck expression, while Brad and Angelina almost stole Blue. Bon Iver's frontman was played by who resembled Justin Vernon with the beards and thinning hair wig. Timberlake mocked Justin Vernon's style of singing, which was putting himself to sleep.

News
>
Celebrity Gossip
February 19, 2012 15:43:00 GMT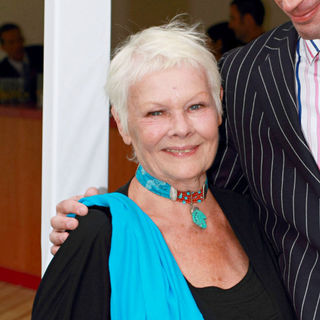 Oscar-winning actress revealed that she is losing her eyesight to a condition called macular degeneration. The 77-year-old told Daily Mirror that due to the illness, she struggles to make up faces although the person stands right in front of her, and has difficulty in reading at the same time.

"The most distressing thing is in a restaurant in the evening I can't see the person I'm having dinner with," she said. "...I know there might be something going on but sometimes I can't see it and that infuriates me as I think I'm really missing out on something."

News
>
Celebrity Gossip
February 18, 2012 20:00:47 GMT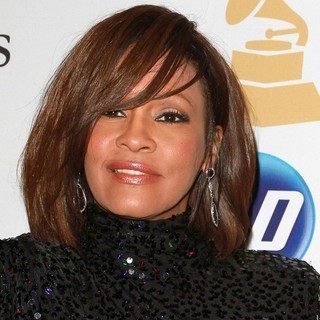 was one of the artists who gave a heartfelt tribute to on Saturday, February 18 at the New Hope Baptist church in New Jersey. Stevie sang two songs, one of them he claimed being Whitney's favorite.

"It's such an emotional moment, I want to stop and thank God to just allow me to be in life in the same time as Whitney," Wonder said. "To all the family, I want you to know... throughout her career we love her so much." He also joked that in some imagination, he had a crush on her.

News
>
Celebrity Gossip
February 18, 2012 19:16:30 GMT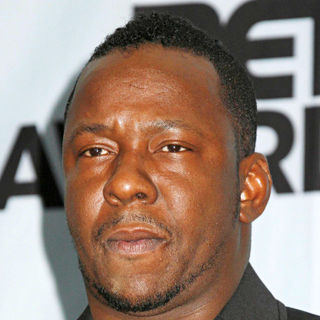 was indeed present at 's funeral but he was not alone and did not stay until the end. The singer, who was married to Whitney for 15 years, brought along with him nine people to New Hope Baptist church, hoping that all of them would be seated in the family section which was the front row.

According to The Star Ledger, Brown was admitted to the church but his entourage, which included his daughters Landon and LaPrincia, were asked to leave. Bobby went in, touched the casket and left. "He was allowed to go in, pay his respects and then he had to leave," a witness told Us Weekly. "He was red-eyed going up to the casket and then left. He was there for 15 minutes."

News
>
Celebrity Gossip
February 18, 2012 18:48:33 GMT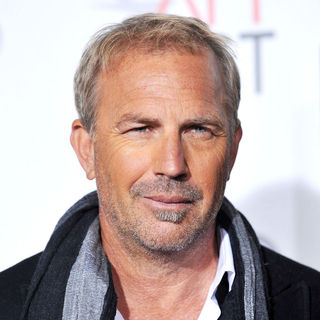 , 's co-star in the hit drama "The Bodyguard", was one of the people in the list to talk about Whitney at her Saturday, February 18 funeral. "This feels right," Kevin began, adding how he was so honored for the opportunity to share a word about the late singer.

"Your mother and I had a lot in common," Kevin told Whitney's daughter Bobbi Kristina and the crowd at the same time. "I know in this moment they will think 'Really?' She's a girl I'm a boy, she's black and I'm white. We both grew up in a Baptist church. ...It was easy for us to laugh, the church was our bond."

News
>
Celebrity Gossip
February 18, 2012 18:14:20 GMT
's funeral on Saturday, February 18 was a star-studded affair as fellow celebrities poured in to New Hope Baptist Church in Newark, New Jersey. Spotted entering the church were , , Star Jones, , Diane Sawyer, and NJ governor Chris Christie.

Also coming early were Whitney's family, her mother Cissy Houston, her daughter Bobbi Kristina and her ex-husband . A few minutes later, , Gayle King and arrived simultaneously. There are 1,500 invitations for the funeral in total and they include , and who are all scheduled to make a tribute for Whitney in their own ways.

News
>
Music News
February 18, 2012 17:39:35 GMT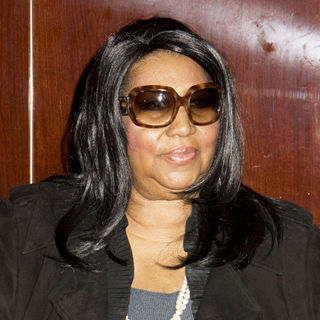 is no longer in plan to attend 's funeral. The late singer's godmother was expected to sing at the Saturday, February 18 service at the New Hope Baptist Church in Newark, New Jersey but she was struck with a bout of illness, her representative confirmed.

Franklin performed at New York City's Radio City Hall on Friday night, paying tribute to Houston, and reportedly was so exhausted that she has to rest a day before performing again on Saturday night. "She would have had to be back in New York by three o'clock at the latest. She feels terrible about it. But she's got to rest," her rep said. Franklin reportedly has been having foot and leg problems and her legs locked up late into the night.