News
>
Celebrity Gossip
February 12, 2012 16:24:08 GMT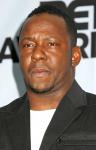 shed some tears for his ex-wife who died on Saturday, February 11 in the bathtub of her Beverly Hilton hotel room. Brown performed and dedicated his entire concert for Houston at Landers Center in Southaven, Mississippi, just hours after he was told that the mother of his child has passed away.
News
>
Celebrity Gossip
February 12, 2012 06:19:52 GMT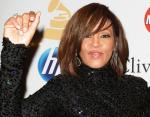 New details have emerged in the death of pop icon . Beverly Hills police Lieutenant Mark Rosen told reporters that the "Exhale (Shoop Shoop)" singer was pronounced dead at 3:55 P.M. Saturday, February 11 afternoon in her room on the fourth floor of the Beverly Hilton hotel.
News
>
Celebrity Gossip
February 12, 2012 04:06:46 GMT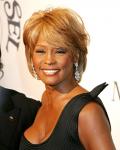 Clive Davis' pre-Grammy party will go on as scheduled. A representative for the annual event, which is held at the Beverly Hilton on the night before the Grammy Awards, debunked previous claim that the chief creative officer of Sony Music is canceling the bash due to 's sudden passing, assuring Just Jared, "It's still on."
News
>
Celebrity Gossip
February 12, 2012 01:33:49 GMT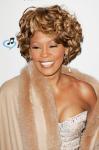 has died at the age of 48, her publicist Kristen Foster confirmed on Saturday, February 11. Details surrounding her death are still scarce because Foster did not say the cause and the location of her death.