News
>
TV News
December 18, 2011 16:38:08 GMT

For the last episode this year, "" producers have gone full throttle in terms of featured guests. The episode hosted by was made merry by the appearances of , , , Chris Kattan, , Horatio Sanz and among others.

Fallon opened the show with little monologue and a lot of singing about Christmas inside the show's studio. He would later do less singing in a segment called "Christmas Treat" in which he was joined by "SNL" alums; Sanz, Kattan, and Morgan who all wore marching red and white knit scarves.

News
>
Celebrity Gossip
December 18, 2011 15:40:30 GMT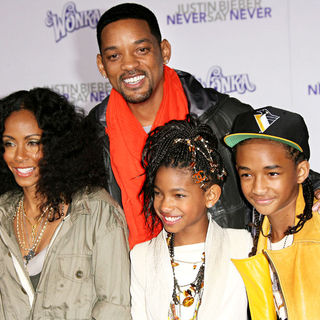 The rumor of and 's separation has resurfaced with new reason of split. The power couple who has been married for fourteen years reportedly broke apart due to their children's fame.

Will and Jada never commented on the split rumor, which first came out in August this year, other than denying a divorce. "Although we are reluctant to respond to these types of press reports, the rumors circulating about our relationship are completely false. We are still together, and our marriage is intact," they said through a representative.

News
>
Celebrity Gossip
December 17, 2011 19:52:05 GMT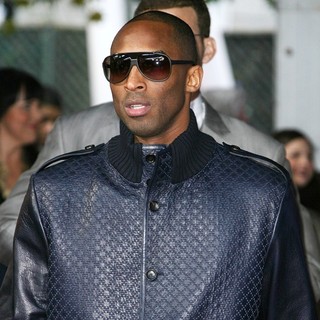 Although they have announced a separation, and estranged wife Vanessa were seen together for their kids. The soon-to-be-exes attended a Christmas recital at their daughters' school on Friday, December 16 morning.

According to TMZ, Kobe and Vanessa , staying on each other's side during the show and leaving the place together in the same car. However, while Vanessa appeared to be in a very good mood, chatting with friends and having a good time, Kobe reportedly looked "somber" and spoke to no one.

News
>
Celebrity Gossip
December 17, 2011 19:27:57 GMT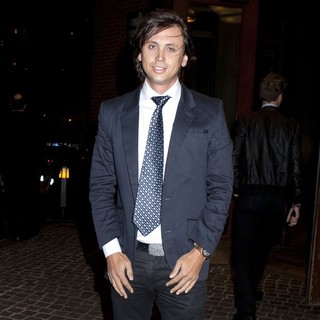 Although he's been called "gay" on national television and got lots of problems from it, Jonathan Cheban is not going to sue . The BFF of Humphries' estranged wife, , has canceled the plan to bring the matter to court for $5 million.

In an episode of "", Humphries calls Cheban "gay". A source said that Cheban is straight and Humphries only did it for the "scripted" reality series. Cheban initially wanted to sue the basketball player for defamation but now said that there's no hard feelings toward him.

News
>
Celebrity Gossip
December 17, 2011 18:46:25 GMT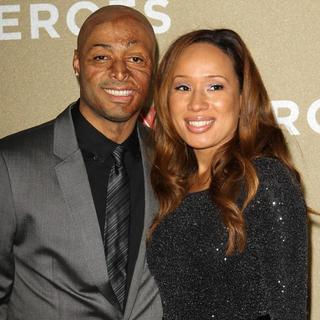 Not only blessed with "" trophy this month, J.R. Martinez found out recently that he is going to be a dad for the first time. The war veteran and girlfriend Diana Gonzalez-Jones are expecting a baby girl in the spring.

"We found out just last week it's a girl and we are over the moon," Martinez said in a statement to People. "Diana has a little baby bump now and it's the cutest thing ever. With the holidays coming up, this is the biggest and best gift we could get."

News
>
Music News
December 17, 2011 18:30:11 GMT
Together with a number of Chinese pop stars, and apl.de.ap of the and visited Beijing, China on Saturday, December 17 night and performed. The event was organized by American Promoting Study Abroad and Charitable Foundation to support study abroad programs for underprivileged American students.

will.i.am was the opening act, followed by China's Sa Dingding and her ethnic pop. Legend played five songs in one set and made a duet with U.S.-raised singer Shunzi. , who grew up in San Francisco, later joined Shunzi and acted as aka Fergie in Black Eyed Peas when she joined will.i.am and apl.de.ap.

News
>
Celebrity Gossip
December 17, 2011 17:57:41 GMT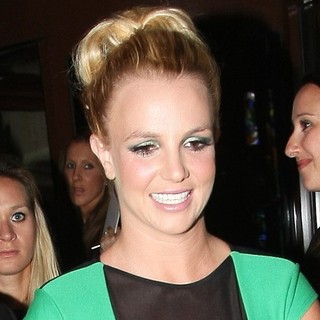 Happy girl celebrated her engagement to former manager Jason Trawick by showing off her engagement ring. is a custom Neil Lane-designed sparkler which the designer had worked on for "a while" with Trawick.

The ring was unveiled on Friday, December 16 night at the Planet Hollywood Resort and Casino in Las Vegas where the couple also celebrated Trawick's 40th birthday. Friends and family, including Spears' little sister and brother Bryan, came over to see the bling which reportedly is a "dream ring" for Spears. Mother Lynne Spears, however, could not be there because she was down with flu.