News
>
TV News
October 16, 2011 16:57:45 GMT

was joined by during his musical guest stint on "". The Canadian rapper spit the verses to "Make Me Proud" and right after he crooned "so proud of you", Minaj appeared to help him finish the song. The set ended with a kiss on the cheek and a hug.

was the host of the Saturday, October 15 episode, but Drake participated in one of the sketches. He showed his acting chops as one of "Two Teenagers Dressed As Werewolves" on Weekend Update. He was actually slated to appear in one more skit alongside where the comedian took the rapper through a series of quirky interviews.

News
>
Celebrity Gossip
October 16, 2011 16:03:52 GMT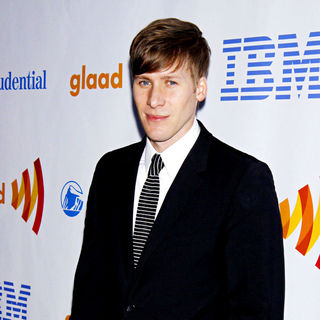 has declared in an interview with GQ Australia that he's straight after rumors spread that he swings both ways, but the problem doesn't lie in his answer. Screenwriter Dustin Lance Black has slammed the magazine for asking the "" actor such question to find out whether Lautner is gay or not.

Lautner was asked whether Black and fellow gay director Gus Van Sant had made a pass at him when they had dinner together at a restaurant last summer. The actor replied, "No, definitely not. I think they know I'm straight. But they're great guys. They're a lot of fun."

News
>
Celebrity Gossip
October 16, 2011 15:49:25 GMT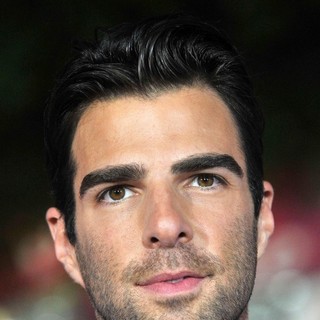 While promoting his new graphic novel "Mr. Murder Is Dead", let it out that he's a gay man. The "" actor discussed for the first time in public, his sexual orientation which became a subject of debate after he successfully portrayed homosexual character in "Angels in America" stage production.

To New York magazine, Quinto admitted that playing Louis Ironson in the off-Broadway play was "most challenging thing I've ever done as an actor, and the most rewarding." He added, "At the same time, as a gay man, it made me feel like there's still so much work to be done, and there's still so many things that need to be looked at and addressed."

News
>
Celebrity Gossip
October 16, 2011 15:27:51 GMT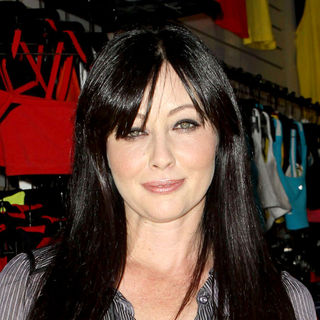 On Saturday, October 15, married her boyfriend Kurt Iswarienko in Malibu with sunset as the background. The "90210" star held the black-tie event at a private estate in the canyon, inviting not only family and friends but also TV crew.

As previously reported, Doherty has signed a deal with WEtv for a reality show that will see her preparation of the wedding. Going into production in August, "it's going to take a look at Shannen's day-to-day life. Her wedding happens to be a part of it because she is engaged and that takes up a lot of her time, but she's also dealing with a huge issue involving her house and her insurance company, for example," a source told Us Weekly. The wedding day would be aired as the season finale.

News
>
Celebrity Gossip
October 15, 2011 19:31:54 GMT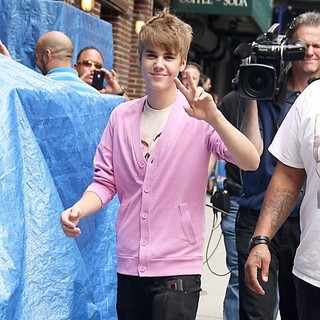 's Chile fans were misinformed about the day the pop star will stay at W Hotel in Santiago. A swarm of teenage girls flocked at the hotel on Friday, October 14 morning in hope to get a glimpse of Bieber. However, they were one day too early.

Bieber was scheduled for two concert dates this week in Argentina, but he was not slated to arrive in the country until Saturday. The crowd was so big that police had to section off the whole neighborhood because they created traffic jams. "The hotel had to call the police to bring barricades and close off the entire neighborhood," a spy told NY Post.

News
>
Celebrity Gossip
October 15, 2011 19:17:13 GMT

couple Kim Gordon and Thurston Moore have announced that they are no longer together in marriage. The rockers decide to go their own ways after 27 years of marriage and one kid.

"Sonic Youth, with both Kim and Thurston involved, will proceed with its South American tour dates in November. Plans beyond that (November) tour are uncertain," read a statement on the band's official site. "The couple has requested respect for their personal privacy and does not wish to issue further comment."

News
>
Celebrity Gossip
October 15, 2011 18:20:06 GMT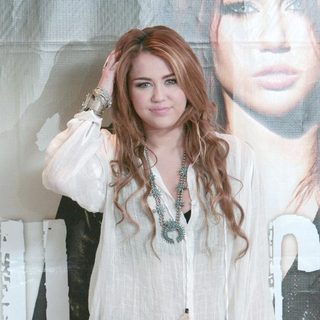 is not happy that her bikini body was exposed for public consumption in a series of online photos. The 18-year-old was enjoying a day on the beach with boyfriend , not knowing that paparazzi were there to take .

Miley hit the Malibu beach on Friday, October 14 in two-piece while Liam was pretty much covered up with his surf pants and black tank top. The lovers kissed and cuddled while strolling along the beach, occasionally approaching the water for a quick dip.

News
>
Celebrity Gossip
October 15, 2011 17:04:47 GMT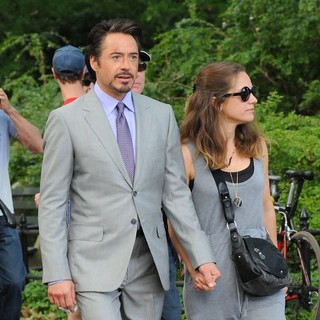 made it about during his tribute at the 25th Annual American Cinematheque Award Show. In front of fellow celebrity stars, the "" actor recalled how Gibson helped him during his own dark time and eventually asked Hollywood to forgive Gibson of "his trespasses".

Downey personally asked for Gibson to hand him the Cinematheque honor. "I asked Mel to present this award for me for a reason," he said. "When I couldn't get sober, he told me not to give up hope and encouraged me to find my faith. It didn't have to be his or anyone else's as long as it was rooted in forgiveness. And I couldn't get hired, so he cast me in the lead of a movie that was actually developed for him."