News
>
Celebrity Gossip
June 19, 2011 13:02:47 GMT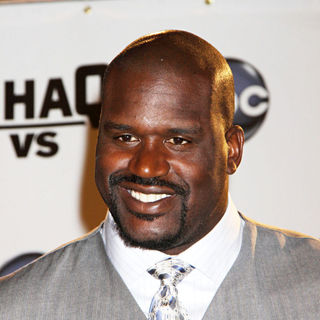 's sex tape becomes talk of the town this weekend after his former friend, who claimed to have possessed it, testified in court for kidnapping, robbery and conspiracy by seven Main Street Crip members. In addition, the NBA star's ex-wife Shaunie also confirmed that she was offered the sale of the tape.

Robert Ross said Shaq often brought women to his home and the security camera captured all. "He was at my house with some girl and it was on tape," Ross said as quoted from a transcript released Saturday, June 18.

News
>
Celebrity Gossip
June 19, 2011 12:14:41 GMT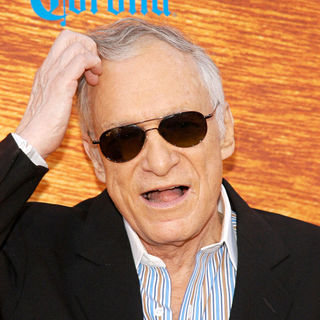 , true to his Playboy nature, did not spend too long a time to grief over the loss of his bride. The 85-year-old has admitted the next woman in line into his room, picking Anna Sophia Berglund as his newest girlfriend.

Like Hefner's ex , Anna is a Playboy Playmate too. According to TMZ's sources, Anna and Hef have called each other "babe" around people and they were even kissing and cuddling for an entire movie length during a recent movie night at the Playboy Mansion. "It's clear Hef has moved on to Anna," a source said.

News
>
Movie News
June 19, 2011 11:27:29 GMT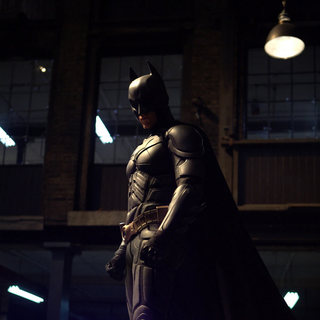 ©
There's a 45-second teaser claimed to be that of "" that has found its way out online. Despite being bootleg and a warning from MPAA at the beginning of the video, many claimed that it's a fake due to several factors.

The internet was abuzz with report that the teaser was played in front of "The Green Lantern" at Italian theaters. The video indeed has shaky picture which is result of a hand-held camera and an audience reaction. However, the fact that the film has barely started shooting and that the release date is a year away prompt fans to question its authenticity.

News
>
Celebrity Gossip
June 19, 2011 09:57:41 GMT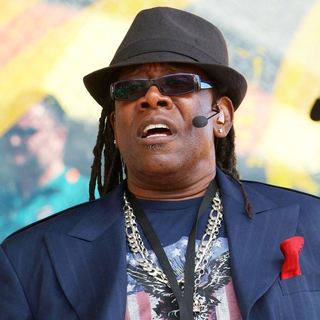 The music world is mourning the death of Clarence Clemons, the longtime saxophonist in 's E Street Band. The 69-year-old suffered a stroke last week and succumbed to complications from a stroke on Saturday, June 18.

"Clarence lived a wonderful life," Springsteen said. "He carried within him a love of people that made them love him. He created a wondrous and extended family. He loved the saxophone, loved our fans and gave everything he had every night he stepped on stage."

News
>
Celebrity Gossip
June 19, 2011 05:45:27 GMT

Charles Spencer, brother of late Princess Diana and uncle to royal princes William and Harry, walked down the aisle for the third time on Saturday, June 18. Bride Karen Gordon's wedding gown has some similarities to William's wife Kate Middleton's with the lace details and V neck style.

The intimate wedding took place at the Spencer family home, Althorp in Northhamptonshire where Diana is buried. A spokesman of the family said the affair was private that only close family and close friends attended. However, Prince Harry reportedly missed the service due to "a long-standing private engagement".

News
>
Celebrity Gossip
June 18, 2011 18:38:18 GMT
has an eye for dark-haired girls. After seen in several outings together, the actor and model Stella Mouzi are reported dating, and she allegedly is "into Mel".

Based on TMZ's observation, Mel was in a dinner date with Stella earlier this month and again hanging out with her at the Sky Bar on the Sunset Strip this week. The publication's source also said that Stella has been to Mel's home in Malibu for a barbecue.

News
>
Celebrity Gossip
June 18, 2011 18:11:28 GMT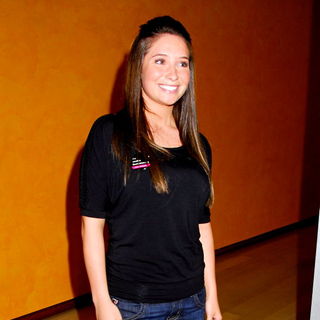 let the cat out of the bag in her new memoir, "Not Afraid of Life: My Journey So Far", saying she lost her virginity while under the influence of alcohol. Bristol, who gave birth to 's baby in 2008, said she was drunk on wine coolers and did not remember a thing.

Bristol claimed in the book that she and Levi wore condoms but she fell pregnant anyway. Bristol told her mom Sarah who did not know that Bristol was even sexually active. But Levi's reaction is different from her mom's. "Better be a f**king boy," Bristol claimed Levi as saying. Levi also refused to cut the cord to their baby, saying "gross" and then backing off.

News
>
Movie News
June 18, 2011 17:17:31 GMT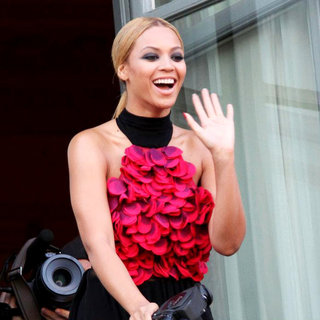 Names which are invited to join the Academy of Motion Picture Arts and Sciences have been revealed. The 178 artists and film-industry workers who have been handed an invitation include , and .

Husband and wife and are also in the list along with , , and . People behind the scene include "" writer-director Lisa Cholodenko, "" writer Aaron Sorkin and Marvel Studios president Kevin Feige.