News
>
TV News
May 08, 2011 16:42:36 GMT
The first teaser from "" season 6 was released on Saturday, May 7 morning, featuring a recap of all the problems Dexter has faced since season 1. The narrator states ice truck killer and trinity killer can never prepare the audience for what will come in the new season. Debra's scream was heard at the end of the video.

TV Line recently dug a hint of what would be season 6's theme. "Dexter this season will be in some ways a return to the Dexter that you've seen in the early seasons," Showtime president David Nevins said. "There's a really interesting story and journey that he's going to be on this year. There's going to be some degree of getting back to his roots."

News
>
Celebrity Gossip
May 08, 2011 16:02:40 GMT

was kind enough to let her fans have a sneak peek inside her private baby shower held on Saturday, May 7. Her close friends and Ken Paves threw her a pink-themed party at the rooftop Butterfly Bar atop West Hollywood's Hotel Le Petit Ermitage.

One photo posted on her Twitter saw the wife of posing in a dress made of toilet paper. who is also pregnant led one team in the game to make the best dress. Victoria who originally wore a purple V-neck dress was clad in a calf-length paper dress, complete with a head accessory. Another challenge was to pick up water balloons with chin.

News
>
TV News
May 08, 2011 15:25:04 GMT

There were plenty of Osama Bin Laden references on the Mother's Day edition of "". Pregnant was the host for the May 7 episode, opening the show with a monologue and a duet with fellow pregnant lady, . At some point of the night, Fey also satisfied her fans' hunger by reprising her impression of Sarah Palin.

once again slipped in the role of Osama who insists in his final testament that virgin is to act as one of his pall bearers. Then "Under the Sea" creatures, a mermaid played by Fey and a Jamaican lobster played by , were interrupted by the shrouded body of Osama thrown into their territory.

News
>
Music News
May 08, 2011 13:08:00 GMT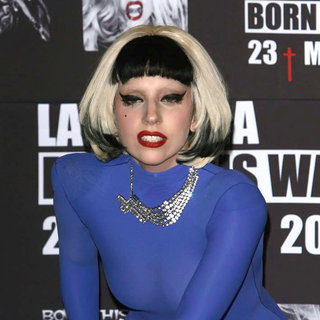 The outspoken pop star, has taken aim at the controversial legislation, which was passed last year and gives Arizona police power to detain anyone suspected of being an illegal immigrant.

During a visit to Mexico City on Friday, Lady GaGa discussed her relationship to Mexican culture, admitting she feels strongly about the law and even wrote a song on her upcoming album "" about it.

News
>
Celebrity Gossip
May 08, 2011 13:08:00 GMT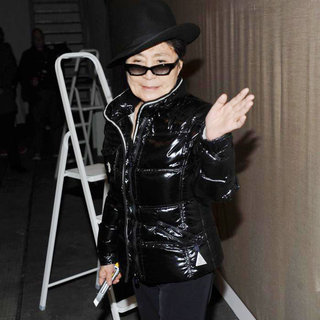 Singer posted a photo of herself as a little girl with her mum Isoko on her website, writing, "This is a tribute to you and all mothers of the world from each of your children. We love you!"

Meanwhile, rapper took to his Twitter page to write, "Thank God for Mothers! - Happy Mother's Day!", while singer added, "Happy Mother's Day!... Salute to all my mothers out there!... Esp (especially) the single ones... I know them 9 months wasn't easy (sic) haha."

News
>
Music News
May 08, 2011 13:08:00 GMT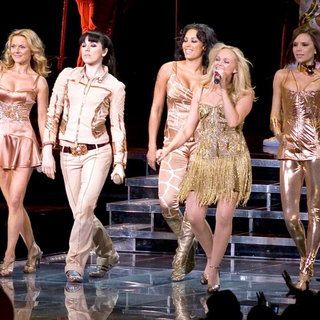 The "Wannabe" hitmakers, have been hands on in the creation of "Viva Forever", a show inspired by the songs of the British girl group, which comprised of , , , Melanie Brown and Melanie Chisholm.

But Chisholm admits the project, which is destined for London's West End, has hit a stumbling block because the former band members are so busy.

News
>
Celebrity Gossip
May 08, 2011 13:08:00 GMT

The "Baywatch" star, hit headlines in 2007 when the clip, shot by his then-teenage daughter Taylor-Ann, leaked online. It depicted the drunk actor ranting and struggling to eat a burger off the floor of his hotel room.

The home video appeared on several websites including the online version of U.K. newspaper the Daily Mail, which prints a column written by Morgan.

News
>
Celebrity Gossip
May 08, 2011 13:08:00 GMT

and her sister were part of the sold-out crowd cheering on at the MGM Grand Arena, where he defeated American boxer Shane Mosley after 12 rounds to retain the WBO (World Boxing Association) welterweight title.

After staying behind to watch a post-fight news conference, the heiress turned from fan to friend after she was introduced to Pacquiao and his wife Jinkee.

News
>
TV News
May 08, 2011 03:40:04 GMT

Following the confirmation of as one of "" judges, came the news that is partnered with Welsh presenter Steve Jones as co-hosts. "These two are going to be great together," series creator said in a statement.

Scherzinger is familiar with the situation for she was several times guest-judging on the U.K. version. Jones is new to the scene but he has hosted big live TV shows in the U.K. such as "T4 Music" and "As Seen on TV". Simon commented, "I have always wanted Steve to work with us; I think he is a real star. Nicole is fantastic. I loved working with her on the U.K. X Factor last year. She is gorgeous and super-talented."

News
>
Celebrity Gossip
May 08, 2011 03:06:12 GMT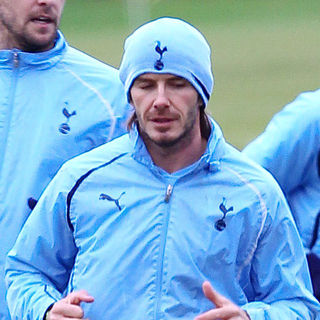 's luxurious car bumped into the rear of a broken down car which was stalled in the carpool lane. The footballer and his eldest son Brooklyn fortunately escaped injury while the driver of the other car, a 40-year-old Los Angeles man, complaint of a neck pain and was taken to hospital.

The accident occurred on Friday, May 6 morning just shortly after 9, on the southbound 405 Freeway. Beckham and his son were heading for a training at the Home Depot Center which is located south of Artesia Boulevard in Torrance.