News
>
Celebrity Gossip
December 29, 2007 07:38:57 GMT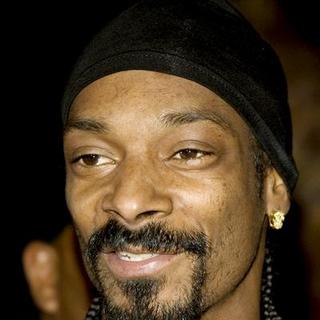 Knowing that is having his own television show, his nine-year-old love child begged the rapper to include him in the show. Reports stated that Julian Corrie Broadus, who claimed hasn't been able to see his father for five years, wants to be a part of the famous rapper's life by appearing on his new reality show.

To Star magazine, the child revealed that his true intention isn't to become a television star, but purely wants to know his family. On the occasion, he revealed his wish saying, "I don't want to be an actor, I want to be a baseball player. But I want to be on the show to get to know my family."

News
>
Music News
December 29, 2007 07:12:23 GMT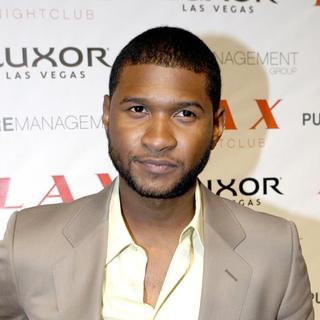 New details on 's much-delayed new album have been unearthed through his interview with his hometown newspaper Atlanta-Journal Constitution. The rapper did not only update its progress but also revealed that will be in it too.

Usher said that a new single is in the motion as he puts it, "It's been created, but it's not recorded. And as long as Michael is open to it, hey, anything goes." He added that it will also feature fellow rapper, .

News
>
Music News
December 29, 2007 06:29:26 GMT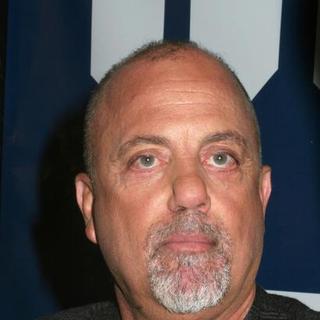 Grammy-winning singer will showcase his new composition live in a symphony orchestra. He will team up with Philadelphia Orchestra on January 28, 2008 to play his latest piece, 'Waltz No. 2 (Steinway Hall)'.

The event that also marks the 151st anniversary of Philadelphia's Academy of Music, will also see Joel performing his pop materials with the orchestra and appearances by Blue Man Group, soprano Disella Larusdottir and pianist Conrad Tao.

News
>
Music News
December 29, 2007 05:09:00 GMT

' frontman, Ray Davies, spoke to Mirror.co.uk earlier this week, saying the British rock act may be reuniting in 2008 with its original line-up all aboard.

The reunion, which will be the first in 40 years, will include Ray's guitarist brother Dave who had recovered from 2004 stroke, bassist Pete Quaife who left the band in 1969 and drummer Mick Avory. "I spoke to Quaife about a month ago and he dearly wants to make another record with me," Ray said. "I think Dave's getting better and Mick's still playing. It would be great to get back together just to see what musical ideas we had and what would happen."

News
>
Celebrity Gossip
December 29, 2007 05:07:55 GMT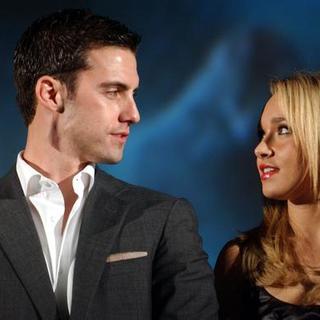 After weeks of shrugging off his romance rumor to "Heroes" co-star, , has allegedly confessed that he is indeed having a special relationship with her. According to reports, the former "Gilmore Girls" actor made the announcement when he toasted to the 18-year-old actress at the pre-Christmas Water Grill party in Los Angeles.

To In Touch Weekly magazine, a witness remarked the toast saying, "He called her his girlfriend and said that he loved her." Further, it was reported that the pair spent the rest of the party sitting together and holding hands.

News
>
Celebrity Gossip
December 29, 2007 04:32:26 GMT
Having bravely battled her cancer and inspiring millions by doing that, will be awarded with an Order of the British Empire medal as she landed a place on Queen Elizabeth II's New Year Honours List on Saturday, December 29. According to reports, the Australian singer and actress will be given the title of Officer of the British Empire.

Honored with the title given, the 39-year-old renowned recording artist confessed that she is "deeply touched to be acknowledged by the UK, my adopted home". She, who is at her family home in Melbourne at the time of speaking, also said, "This last year I have felt so much love and support from everyone as I took greater steps back into the public domain and it is with absolute gratitude and joy that I say farewell to 2007 and look forward to what the New Year will bring."

News
>
Music News
December 29, 2007 04:25:59 GMT
has begun the work of her next album, country style. The singer who had revealed her intention of going into the new direction, has camped herself in a Nashville studio and to Billboard.com she updated her progress.

"I am a country girl," she said on why going for country now. "I grew up in Texas, and country music was what I listened to. I always wanted to make a country album, but I wanted to wait until the time was right."

News
>
Music News
December 29, 2007 03:54:13 GMT

Only two months old, ' recent release '' has faced a problem with its credit. While frontman did not fail to include his ex-girlfriend ' name in the songwriting credit, he did so for Wayne Kenyon.

The band is accused of stealing a song after Kenyon, who is a guitarist and a former friend of Babyshambles' guitarist Mik Whitnall, claimed he penned the song 'Baddie's Boogie'. Kenyon insisted that he wrote it in 1997 for his former band The Ferrymen where Whitnall was in too.

News
>
Celebrity Gossip
December 29, 2007 03:47:10 GMT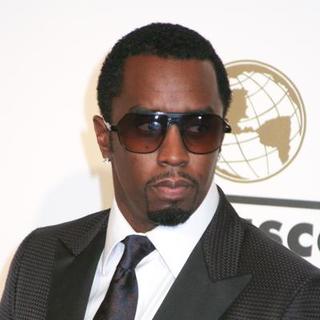 Having been involved in the entertainment business for nearly two decades and being a successful mogul as he is, Sean '' Combs will have his name cemented with a star on the Hollywood Walk of Fame on January 11, 2008. Reports stated that the Bad Boy Records mogul let out the news in a phone call to , an established singer and actor, on his satellite radio show, The Foxxhole, on December 21.

On the occasion, he exposed his overwhelming feeling on knowing about the fact. He said, "I'm from Harlem, New York, so to get a star in Hollywood is just mind-blowing. You can get a lot of things but when you see those stars on the ground...that's something I can't even say I dreamed of and to be getting recognized for it is definitely something I'm gonna have my whole family out there for."

News
>
Music News
December 29, 2007 03:26:02 GMT

Following the push back of his sixth studio album '', released an EP containing five songs that are comprised as '', Billboard.com reported.

The EP is not released physically but rather is available digitally through download portals such as iTunes, Amazon.com, and Rhapsody. Among the tracks in the EP would be 'Gossip' that was reported to be the first single and others like 'I'm Me', 'Kush', 'Love Me or Hate Me', and 'Talkin About It'.

News
>
Celebrity Gossip
December 29, 2007 03:04:00 GMT

Words are circulating that has joined the single club again as she split up from her '' boyfriend, . According to New York Post gossip column PageSix, the teenage couple have just parted ways.

To the gossip column, an insider shared, "They just broke up, but not many people even knew they were going out." Meanwhile, when asked about the truth of the rumor, Cyrus' representative refused to give comment saying, "We do not comment on our client's personal life."

News
>
Music News
December 29, 2007 02:52:24 GMT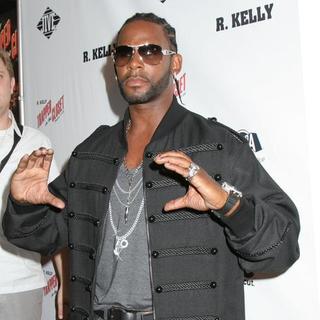 It has been reported that will have to miss his January 13 concert after a judge ordered him to cancel it. The R'n'B singer who supposed to perform in Virginia that day, will have to show up for a court date the following day.

This has stemmed from his failure to show up in a scheduled court appearance earlier on Wednesday, December 19 after his tour bus was delayed in Utah because, reportedly, it was stopped for speeding. In anticipation, Judge Vince Gaughan has ordered him to skip the show at Hampton Coliseum.

News
>
Celebrity Gossip
December 29, 2007 02:35:30 GMT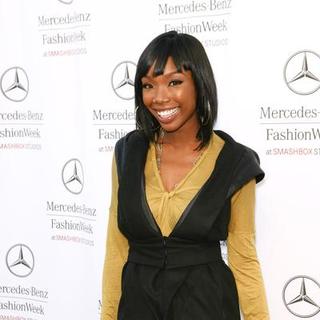 can finally breathe free as the City Attorney's Office announced that they won't file misdemeanor vehicular manslaughter charges against her from a fatal traffic collision case after reviewing the case for nearly a year. The clearance announcement was made by the authorities on Friday, December 28, 2007.

In a released statement, the office's spokesman Frank Mateljan said, "The City Attorney's Office has decided not to file misdemeanor vehicular manslaughter charges against Brandy Norwood in the case stemming from a Dec. 30, 2006, traffic collision." Further, he explained, "After conducting a thorough investigation, which included consulting with some of the top accident reconstruction experts in the country, City prosecutors concluded that there was insufficient evidence from which a jury could find Ms. Norwood guilty of such a charge beyond a reasonable doubt."

News
>
Music News
December 29, 2007 02:14:58 GMT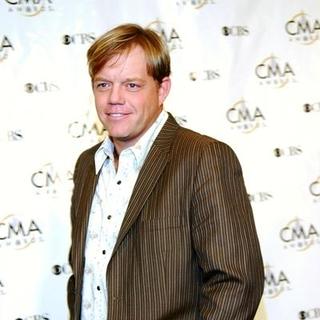 Country singer was forced to cancel his concert after he was called to an emergency appendectomy surgery earlier this week.

His publicist has confirmed that he has returned home from hospital yesterday (December 28) and is recovering well. "He's now with family and resting, so he's doing really well," publicist Heather Bohn said.