News
>
Movie News
October 29, 2007 09:40:51 GMT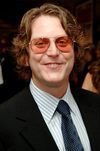 Seems the directing reins on "" have again been given to someone else. MTV was recently told by "" helmer David Dobkin that he has taken over the duties from Shawn Levy, who quited the picture for undisclosed reasons.

More to say, the 38-year-old filmmaker also said his take on the fleet-footed superhero would exist in the same universe as "Justice League of America" as a direct spin-off. As for which version of the Flash would be the hero of the movie, the man firmly stated "Wally West", referring to the third Flash who dons his red suit following the death of the second one, Barry Allen, that was also his uncle.

News
>
Music News
October 29, 2007 09:14:24 GMT

and 's collaborative album will contain another major involvement from equally young and much-demanded singer. 'Slam' is a joint piece that they did with fellow R&B crooner .

'Slam' is among the tracks included in '' that is due December 11. Billboard.com reported that the album will come in both standard 12-track version as well as CD/DVD combo featuring some behind-the-scenes and music videos from their previous respective albums.

News
>
Movie News
October 29, 2007 08:58:26 GMT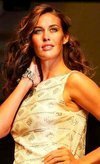 Speculations on who to play Wonder Woman in "Justice League of America" takes another turn now that runway model Megan Gale is said to be actually the one landing the role, which ditched last month, rather than recently-rumored .

Australia's Daily Telegraph, which brought in tidbit of Palmer's casting for the part, now cites that industry sources have said Gale to be short-listed for playing the fictional DC Comics superheroine, created by William Moulton Marston. The beauty is even claimed to be spotted visiting Fox Studios in recent weeks, where the project will be shot.

News
>
Movie News
October 29, 2007 08:05:43 GMT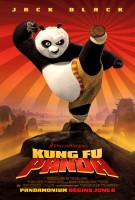 The slacker Panda finally makes its initial move to grace the moviegoers online. Yes, a new promo teaser trailer for "" has been surfaced on the net, giving us few glimpses of footage from the movie as well as early look on the characters featured.

Apparently attached to "" DVD, the promo teaser is brought up by and can be viewed on . Besides the brief footage, it also features key voice cast member discussing the animated flick while displaying his comical kung fu moves throughout.

News
>
Movie News
October 29, 2007 07:12:52 GMT
Yellow and black truly played dominant colors yesterday, October 28, 2007, as DreamWorks Animation's "" met its Los Angeles premiere at Mann Village Theater in the Westwood section of the city.

The two colors got spotted everywhere, either on the carpet or on the outfits the guests chose to wear, making the event such a memorable occasion to remember. Adding the hype were the arrivals of several black-stripped yellow VW Beetles, complete with a pair of antenna on their tops, which each carried the flick's principal cast members like and , among others.

News
>
Music News
October 29, 2007 06:42:49 GMT

A new promotional video for 's '' has been posted on YouTube. The 20 second clip not only reveals the album cover art but also the clean version of his first single, 'Amazing'.

'System' will be released on November 13, sporting a duet with his wife in one of the tracks called 'Wedding Day'. The Grammy-winning singer wrote the piece on the morning he wed the German supermodel.

News
>
Music News
October 29, 2007 06:12:31 GMT

Former singer, , has covered 's fresh track, '2Hearts'.

The song is the lead single from Minogue's album, '' which will be released in U.S. only on February 12 next year. Kylie's version will be made available via digital download in U.K. on November 5.

News
>
Movie News
October 29, 2007 05:16:41 GMT

Good news for you, superhero fans, Warner Bros. Pictures is brewing another superhero flick and it will be "", the famous DC Comics character known to be the wielder of a power ring that gives him great control over the physical world.

Project is confirmed by Variety to be a live-action one and has already picked up Greg Berlanti to carry out the helming duties. Previously directed 2000's "The Broken Hearts Club: A Romantic Comedy", the man is recognized more as a TV writer and executive producer for some series like "Everwood", "Eli Stone", and "Brothers & Sisters."

News
>
Movie News
October 29, 2007 04:31:40 GMT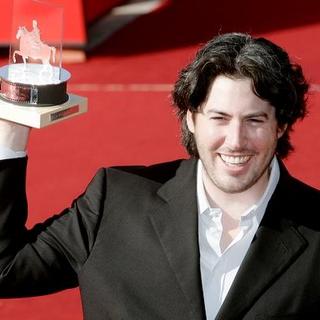 Wittily exploring the story of an American teenager faced with an unplanned pregnancy, teen comedy "" won the top prize of Marco Aurelio Award RomeFilmFest - Best Film at the second edition of Rome Film Festival on Saturday, October 27, 2007.

Announcement was made during a gala ceremony at the main auditorium at the Italian capital's Parco della Musica, which was greeted enthusiastically by the full house gathered on the spot. The honor was then bestowed to the flick's director Jason Reitman, who excitedly shared the trophy with screenwriter Diablo Cody.

News
>
Movie News
October 29, 2007 03:32:38 GMT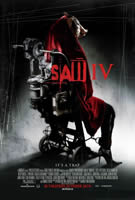 Took off only days before Halloween, sure it's hardly surprising to find gory "" going right to the top spot of weekend box office ended Sunday, October 28, 2007 while enhancing the horror series' position as a Halloween perennial.

The torture flick, still released under Lionsgate Films banner, took quite an effortless move to scoop up a wonderful $31.8 million, a tally on par with $33.6 million debut its predecessor "" scored over the same weekend last year.

News
>
Music News
October 29, 2007 03:29:30 GMT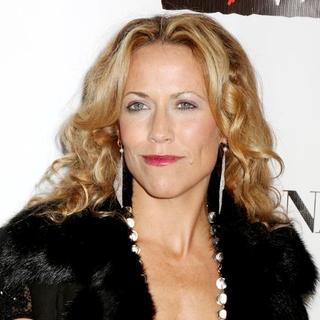 is back on the track to release not only her sixth album but also a compilation of her rarities. Her first studio album in 3 years, '', will be preceded by 'Sheryl Crow Hits & Rarities', according to Undercover.com.au.

Although complete tracklisting is not yet unveiled, it's known that the album will include her hits from movie soundtracks. Among those are 'Sweet Child O' Mine' that appeared in 'Big Daddy' and the Bond movie theme song, 'Tomorrow Never Dies'.

News
>
Celebrity Gossip
October 29, 2007 03:04:22 GMT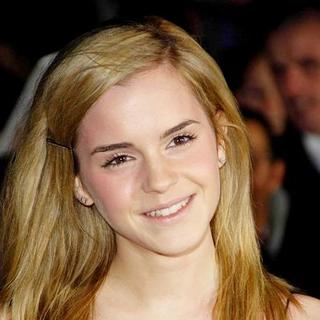 is back on the market. The "Harry Potter" star has broken up with boyfriend Tom Ducker, it has been reported.

The teenage actress, who plays Hermione Granger in the boy wizard franchise, ended her relationship with her rugby player boyfriend after seeing pictures of him partying with other girls, British newspaper The Sun reported.

News
>
Music News
October 29, 2007 02:39:44 GMT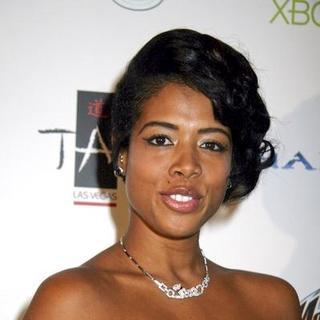 is dropped from Jive Records, Entertainment Weekly reported. The R 'n' B singer who was confirmed working on a new album is said to part ways from the label due to poor sales of her last effort, ''.

"It was a case of being in the ever-shrinking world of the record industry and finding herself on a label she wasn't signed to and without a champion," said Kelis' manager, Jeff Rabhan. "She's a different kind of artist - very image and style-driven. It's either something you get or you don't."