News
>
Movie News
February 03, 2007 08:10:28 GMT
Two hefty additions have been made for "." Variety has learned that and Alessandro Nivola have both signed on to accompany starring in the project. Along with the pair's inclusion, it is also reported that Paramount Vantage has jumped in as a co-financing partner.

A remake of a 2002 Hong Kong film of the same name, the picture revolves around a woman who begins seeing disturbing images after a cornea transplant, prompting her to find out what happened to the eye's original owner. French filmmakers David Moreau and Xavier Palud are set to helm with Cruise/Wagner Productions producing for Lionsgate.

News
>
Music News
February 03, 2007 07:46:35 GMT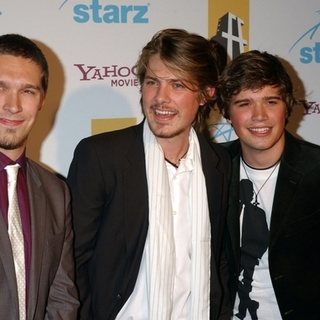 Fans of will be treated with a new album from the sibling trio as they are planning to have their latest LP, "", released on May 22 through their own 3CG label. That's not all, the trio will also have an accompanying "making-of" video podcast, dubbed "Taking the Walk."

"The Walk," which is Hanson's sixth studio album, will be available in increments, before the end of this month via the band's Web site (http://www.hanson.net) and iTunes. Greater than that, music goers also have the chance to download the set's first single, "Great Divide," in November when it was released to iTunes in an effort to raise money for AIDS/HIV hospitals in South Africa.

News
>
Music News
February 03, 2007 07:28:24 GMT
It's been four years that doesn't release any single album. Though so, the R&B singer is planning to have a "" release on March 27th later this year.

"Big", a follow up to Grey's 2003 "," boasts production from of the , and , both of whom also provide guest performances on the project.

News
>
Celebrity Gossip
February 03, 2007 07:17:23 GMT
What kind of ending Harry Potter is facing is to be revealed this year for sure. Author J.K. Rowling has announced on her site that the last chapter of the boy wizard's adventure "Harry Potter and the Deathly Hallows" will be published on July 21, 2007, confirmed shortly thereafter by her British publisher, Bloomsbury, and U.S. publisher, Scholastic Inc.

The seven installment of the mega-selling series, the book will come out at midnight with a suggested cover price of $34.99, $5 more than the previous one "Harry Potter and the Half-Blood Prince." Amazon.com, however, has stated that it will sell the book for only $18.89, a 46 percent discount.

News
>
Celebrity Gossip
February 03, 2007 07:12:49 GMT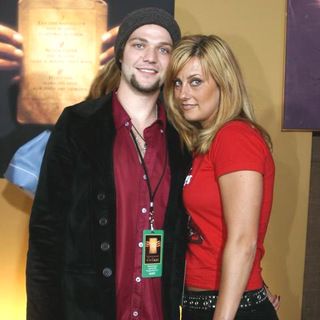 When it comes to brilliant idea and something distinct and fresh, is the expert. The actor is about to turn the planning of his wedding into a reality show for MTV's "Bam's Unholy Union."

On the new project, Margera told The Associated Press "Bam's Unholy Union" will follow him and fiancee Missy Rothstein putting together "a wedding the 'Jackass' way."

News
>
Celebrity Gossip
February 03, 2007 06:41:52 GMT
Notwithstanding with the international parley about zero size models, the New York Fashion Week kicked off as scheduled, Friday February 2nd at Bryant Park.

Attending the event was first lady Laura Bush, who spearheaded the Heart Truth show, an annual event to raise awareness about heart disease which is part of the Red Dress project in which celebrities wear red dresses created for them by famous designers.

News
>
Celebrity Gossip
February 03, 2007 06:19:58 GMT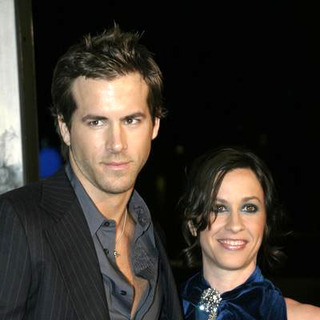 Dvora Vener and Meredith O'Sullivan, representatives for and respectively, told People in a joint statement, "Ryan Reynolds and Alanis Morissette have mutually decided to end their engagement."

While there are no explanations on the reason for the split, source close to the couple said they had previously split in June. Despite all, both reps did confirm, "They remain close friends and continue to have the utmost love and admiration for each other. They ask that their privacy be respected surrounding this personal matter."

News
>
Movie News
February 03, 2007 06:10:20 GMT
Things now look brighter for Focus Features' "A Little Game Without Consequence" after it got imploded for months due to the departure of helmer Gabriele Muccino also stars and , many thanks to Ang Lee.

Yes, the renowned filmmaker has accepted the offer to direct the drama comedy from Focus co-chairman James Schamus and is expected to work on the flick after the wrapping-up of "." Schamus in the meantime reportedly will take a stab at rewriting the script, originally penned by Allan Loeb.

News
>
Celebrity Gossip
February 03, 2007 06:01:51 GMT
"Sorry", he says. said he's "really sorry" about the Super Bowl ad he did, which unfortunately upset many fast-food workers.

The 30-second ad Kevin did for Nationwide Insurance, shows him dreaming he is a rap star but then snaps out of it to face reality, he's working at a burger restaurant. That ad, according to National Restaurant Association President and Chief Executive Steven Anderson, amounts to a "strong and direct insult to the 12.8 million Americans who work in the restaurant industry."

News
>
Music News
February 03, 2007 05:05:55 GMT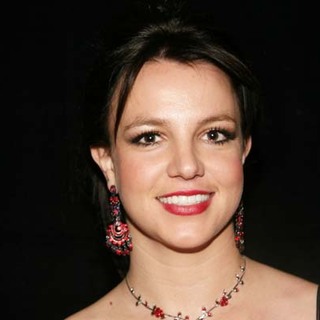 She's back on track. has left her hard partying days and is readying herself to hit hard the industry with her highly anticipated comeback album, expected to be released in within this year.

Really giving her music career comeback a solid run, the pop singer is collaborating with top R'n'B producer Lukasz Gottwald, who has previously worked with the likes of , and . It is reported that, Spears has been working in studios in Miami and Los Angeles, rehearsing material for the upcoming LP.

News
>
Celebrity Gossip
February 03, 2007 04:40:15 GMT
"Dr. McDreamy" is now a father, again.

, who plays Derek "Dr. McDreamy" Shepherd on "Grey's Anatomy", and his wife Jillian Fink happily welcomed twin boys Thursday Feb 1st, 2007.

News
>
Movie News
February 03, 2007 03:58:38 GMT
Taking what probably will be the biggest film project in his career, Roman Polanski has given agreement to make a $130 million dramatic thriller, "", his next directorial project, bringing it to the big screen via independent financing.

Based on Robert Harris' New York Times best-selling novel of the same name, the picture will depict the days leading up to the destruction of the titular city through the eyes of a young engineer Marcus Attilius, who is assigned to repair the greatest aqueduct in the Roman Empire. Production is said to begin this summer in Italy.

News
>
Movie News
February 03, 2007 02:56:52 GMT
An unexpected, shocking decision came from Joss Whedon as he announced yesterday, February 2 that he has officially gave up his position as both writer and director for "", just one day after Warner Bros. Pictures was reported to buy another script for the project from Matthew Jennison and Brent Strickland.

"I don't think any of us expected it to this time, but it did," so Whedon said in his statement posted on Whedonesque.com. "Everybody knows how long I was taking, what a struggle that script was, and though I felt good about what I was coming up with, it was never gonna be a simple slam-dunk."