News
>
Movie News
January 26, 2007 09:47:07 GMT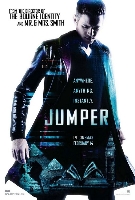 The same day experienced car crash during filming a scene in "", another tragedy ensued on the Canadian set of sci-fi thriller "" as a wall which was part of the flick's set got collapsed on a soundstage near downtown Toronto just after 2 pm.

The accident killed a 56-year-old set decorator named David Ritchie and hurt two other workers. Ritchie was pronounced dead at the scene while one of the survivors reportedly had serious neck and back injuries. None of the film's stars were at the location at that time.

News
>
Celebrity Gossip
January 26, 2007 08:36:57 GMT
Mark Owen, Jason Orange, Howard Donald, and Gary Barlow, they are all the members of the reunited band . Having that same career in the industry, the quartet have been chosen the World's 1st Sexiest Men in a survey held by NW magazine.

Next in the survey of more than 10,000 women is , who's been highly praised for his action as the new 007 agent James Bond. Some other notable names make the list are who is ranked 7th, , who falls from 18 to 100, and at No. 82.

News
>
Movie News
January 26, 2007 07:39:50 GMT
Fully understands the great advantage of placing its epic project "" on more sophisticated theaters, Warner Bros. Picture has officially announced that the Zack Snyder-directed feature will also come to IMAX theaters on March 9, 2007, the scheduled date for the flick's release in conventional theaters.

"Warner Bros. Pictures and the filmmakers are very excited to bring this unique cinematic experience to both conventional and IMAX theatres this spring," Warner Bros.' President of Domestic Distribution Dan Fellman stated. "The immersive IMAX Experience will transform this film, offering audiences an alternative way to view this highly-charged picture."

News
>
Music News
January 26, 2007 07:14:44 GMT
The likes of , and are among the headliners for this year's New Orleans Jazz and Heritage Festival. The threesome will join other performers, including Irma Thomas, Dr. John and Allen Toussaint just to name a few.

The festival, spanning two weekends in April and May, will feature hundreds of the city's most beloved musicians and a host of national headliners at the New Orleans Fair Grounds, a horse-racing track that flooded and was seriously damaged by Hurricane Katrina.

News
>
Movie News
January 26, 2007 07:02:26 GMT
Those who wait for the certainty of the existence of the sequel to 1999's "The Thomas Crown Affair" should take a breath of relief by now as has confirmed to Entertainment Weekly that the project is ready to move on.

"Thomas Crown 2, for all intents and purposes, will happen," the actor stated. "The script came in two days ago and it's good. We've announced it, we've said to the world that we're going to do it -- come hell or high water, we're going to do it."

News
>
Music News
January 26, 2007 06:39:34 GMT
Here we back with the most updated news of , his concert dates.

The country singer has set to launch the North American leg of his world tour June 8 in Phoenix, marking his return to U.S. concert stages after undergoing treatment for alcohol abuse.

News
>
Celebrity Gossip
January 26, 2007 06:08:19 GMT
was, on Wednesday January 24th, pleaded not guilty to possession of a deadly weapon, a collapsible police baton found in his luggage at an airport. His attorney entered the plea in Orange County Superior Court. The rapper did not attend.

Snoop was charged with the felony count after a security screener at John Wayne Airport in Irvine, California noticed the baton in his computer bag on September 27, 2006. He has said the baton was a prop for a video he was filming in New York.

News
>
Movie News
January 26, 2007 05:34:31 GMT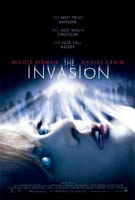 Seems that productions on the recent film projects have been full of risks lately. After an explosion on the set of "", a car accident involving unexpectedly occured during downtown shooting of Warner Bros. Pictures' "" yesterday, January 25.

The crash was reported to happen in the middle of an escape scene take when the Jaguar Kidman was seating in got towed by a camera rig that skidded while taking a corner and hit a pole on West Sixth Street.

News
>
Celebrity Gossip
January 26, 2007 04:55:31 GMT
Everyone may have his or her own lucky number. makes no exception. The San Antonio Spurs guard does believe seven as his lucky number and thus has planned to hold his wedding to fiancee on July 7, 2007.

"Tony is extremely superstitious and thinks 07-07-07 is the day most lucky to get married on," Us Weekly quoted a source as saying. The "Desperate Housewives" star and her basketball playing fiance will wed at Chateau de Chantilly in Parker's native France, the publication reported.

News
>
Celebrity Gossip
January 26, 2007 04:25:29 GMT
Is another baby on the way for and ? Maybe. Rumor has it that the actress' visit to Ho Chi Minh City last week was more than just about meeting with the foundation that bears her son Maddox's name. It is widely believed that she is planning to adopt a baby boy from the nearby Tam Binh orphanage.

The mother-of-three reportedly arrived at Vietnam last week and has been staying at the Park Hyatt Hotel. And while she was there, she made use her time to see the possibilities for she and hubby Pitt to have another child adopted, added to their clan.

News
>
Celebrity Gossip
January 26, 2007 03:58:21 GMT
Coming with the public announcement she made on her split with husband of five years, Coley Laffoon, words got around that leaves husband allegedly to be with her "Men in Trees" co-star, James Tupper.

There have yet any evidence concerning the circulating rumors, but their alleged affair has become a hot commodity among people. Time will tell then on what is going on between them.

News
>
Music News
January 26, 2007 03:25:21 GMT
Keep your money for something else 'coz will perform for free. The "American Idol" finalist has been slated to perform a free concert in downtown Greensboro, N.C.

The free concert, scheduled to take place on March 23rd later this year, is meant as a prelude to the NCAA women's basketball tournament games on March 24 and 26. Greensboro Coliseum officials hope the concert will help the city's bid to host the 2012 women's Final Four.

News
>
Celebrity Gossip
January 26, 2007 02:51:46 GMT
and won't leave the series. They, instead, will stay on NBC's hit crime drama "Law & Order: Special Victims Unit" for two more seasons.

After lengthy negotiations both stars have inked rich new deals to continue joining the series' next season. The two-year deals reportedly valued at more than $330,000 per episode for both Hargitay and Meloni.

News
>
Celebrity Gossip
January 26, 2007 02:19:48 GMT
They have yet move to LA, but the largest city in the state of California and the second-largest in the United States has so many to be given to the super-duper stars, and . Soon as David signed a multi-million dollar deal with the Los Angeles Galaxy football team, there are numbers of profitable deals in line to be signed by the couple.

This just in. Fox TV network reportedly offered David and Victoria their own show, to be called "Living with the Beckhams". The project is said to follow the couple as they take their first steps in the US. Both David and Victoria are still considering doing the reality show.