News
>
Movie News
January 23, 2007 09:31:49 GMT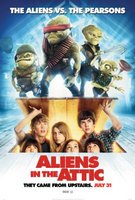 Bringing "They Came from Upstairs" one notch higher in development, the 20th Century Fox has finally got a director on board to helm the project in Thor Freudenthal, Variety has revealed.

The trade says that Freudenthal was picked up after producer Barry Josephson watched his commercials reel and was struck by the tone and humor presented in the work. Freudenthal, who previously served as the second unit director in 2003's "", currently is also attached to write as well as to direct "C.E.O." and "Dead Ever After", the latter being produced by Luc Besson for Europa Corp.

News
>
Music News
January 23, 2007 09:07:37 GMT
Tampa-based concert promoters, Nunoise Entertainment and Jahfari Promotions, sue for a missed concert date in Florida.

In the suit, filed Friday January 19th in Miami-Dade County Circuit Court, both concert promoters claim they booked Wayne to perform at a Tampa club on October 29 last year, but he failed to show up to the concert. As compensation, the rapper then returned a $15,000 deposit, but he still owes promoters $45,000 for canceling the show, the lawsuit continued.

News
>
Movie News
January 23, 2007 08:46:42 GMT
This year's Sundance Film Festival indeed becomes such a great medium for indie features to strive higher as titles screening at the event namely "", "", "", "", and "Clubland" have all delightfully landed deals with noted film companies in terms of distribution.

For "Teeth", it is reported that both Lionsgate and The Weinstein Co. have obtained the worldwide distribution rights to the bizarre horror flick with the former handling the U.S. theatrical release due to the movie's rating. The feature debut for writer/director Mitchell Lichtenstein, it follows a high school student, who is still a stranger to her own body, as she discovers that she has a physical advantage when becoming the object of male violence.

News
>
Music News
January 23, 2007 08:32:00 GMT
The details have been revealed on 's forthcoming sixth studio album.

The LP, which is the follow up to the singer's 2004 "", is scheduled for a late spring release.

News
>
Music News
January 23, 2007 07:47:51 GMT
Political rap/metal legends will be reuniting to headline one night of the upcoming Coachella festival. The reunion, however, is expected to be for one-night only.

In what will be the music group first reunion in seven years, the Rage Against the Machine will be joined by numbers of other musicians as the headliners at the 2007 Coachella Valley Music and Arts Festival, including , , another reunited band , , , , , and just to name a few.

News
>
Movie News
January 23, 2007 07:45:43 GMT
Never tired to hone his acting skills, has smoothly landed his next big screen role which seems to be a promising one. MTV reveals that the "Wild 'N Out" host is about to take leading part in a high-profile biopic about tennis legend Arthur Ashe and set to undergo intense tennis lessons in the months to come.

"To me, the guy is an icon - not only in sports, but as an African-American," Cannon commented upon explaining why he took the role. "With all Ashe did for the culture, and acting as a civil-rights leader, I believe it's time that story needs to be told."

News
>
Music News
January 23, 2007 07:01:30 GMT
Welcoming the forthcoming Super Bowl XLI pregame show on CBS at Dolphin Stadium in South Florida on Sunday, Feb. 4, the NFL announced Monday January 22nd the tapping of Grammy-Award winning performer to sing the National Anthem during the event.

Thus, the singer will become the first performer to sing the national anthem twice in the Super Bowl. His first was also in South Florida, during Super Bowl XXIII in Miami in 1989.

News
>
Celebrity Gossip
January 23, 2007 05:11:40 GMT
Rumor has it that and fiancee are facing serious problems which may result in their split.

Australian magazine, NW, brings the report to the surface, claiming Heath has postponed his wedding to Michelle indefinitely, sparking rumors the pair are experiencing serious problems in their relationship.

News
>
Movie News
January 23, 2007 05:08:11 GMT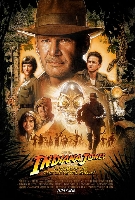 Though has already claimed to take a retirement from filmmaking, it looks that there is still a chance for moviegoers to see the veteran actor on the big screen again.

Previously confirming to U.K Teletext on the existence of the role of Dr. Henry Jones in "Indiana Jones 4", the Scottish thespian has indicated that he is in consideration to reprise the role, saying "perhaps" upon being asked by Scotland on Sunday on returning in front of the camera for the part.

News
>
Movie News
January 23, 2007 04:29:53 GMT
Apparently well-satisfied with their recent collaboration in "", producer Marc Abraham and are re-teaming for another big screen feature based on one of Raymond Chandler's detective short stories, The Courier-Journal has learned.

While Abraham will definitely seat as the project's producer via his Strike Entertainment, Owen is likely to portray the leading character of private detective Philip Marlowe. Names to either write the script or direct have not yet been known, though.

News
>
Music News
January 23, 2007 04:06:02 GMT
Former star, JC Chasez, is readying his second solo album. Intended to build a solid singing career, the man has recruited such heavyweight producers as and Dallas Austin to help him with the LP.

That's not all. Chasez, moreover, also is working together with former NSYNC pal, . The two collaborated on a single, titled "Until Yesterday". Chasez says the track is about "your girlfriend getting knocked up by another man," but denies it's in any way autobiographical.

News
>
Movie News
January 23, 2007 03:36:10 GMT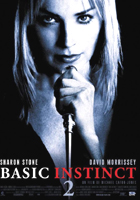 Staying faithful to its tradition in listing the nominees of its Razzie Awards one day before the AMPAS' announcement of its Oscar nominations, the Golden Raspberry Award Foundation (GRAF) has smoothly revealed yesterday, January 22, titles and names for this year's contenders of the worst achievements in filmmaking.

Scoring the most are both "" and "" as each landed seven nods, followed by "" and "" with six and five nominations, respectively. All of them 'successfully' gained a slot in the category of Worst Picture as well as in that of Worst Screenplay together with "", which collected four nods altogether.

News
>
Music News
January 23, 2007 03:15:25 GMT
Not only looked stunning at Saturday, January 20th, NRJ Awards, but also she won double. The American pop singer nabbed two awards, for the category of International Female Artist of the Year and International Album of the Year for her "".

Also won big during the event was French rapper Diam's who collected three awards, including Francophone Female Artist of the Year, Francophone Album of the Year for "Dans ma bulle", and Francophone Song of the Year for "La Boulette". In addition to both winners, there were also the likes of who won the award for International Revelation of the Year, and Christophe Mae who was bestowed the award for Francophone Revelation of the Year.

News
>
Celebrity Gossip
January 23, 2007 02:42:25 GMT
Contrary to recent reports, there has yet financial settlement in the pending divorce of and . Lawyers for the model released a statement Monday January 22nd, saying that she has not agreed to a financial settlement.

Mishcon de Reya Solicitors, which is representing Mills McCartney in the split, denied a report in Sunday's News of the World that McCartney had offered a settlement worth $63 million. "With regard to the article in yesterday's News of the World, we would like to state that there has been no offer made whatsoever at any time to our client and therefore no settlement has been agreed," the law firm said.

News
>
Celebrity Gossip
January 23, 2007 02:16:57 GMT
Country music star said in a video message to fans posted Monday January 22nd to his official Web site (keithurban.net), rehab was "one of the most impactful times of my whole life."

Urban, entered the Betty Ford Center in Rancho Mirage, Calif., on Oct. 19 last year, decided to stay for three months because he realized that learning to abstain was only part of the process to recovery. "Learning about abstinence was one thing, but then there was all this other area of my life to start learning about, and so 30 days became 60, and 60 days became 90, and with each week that passed I found myself really learning how to surrender," he said.