News
>
Movie News
January 16, 2007 09:41:22 GMT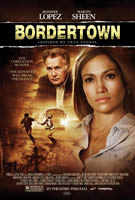 Keep filling up the list of titles for the Competition program, the organizers of this year's Berlin international film festival has firmly included three more U.S productions of "", "", and "" into the lineup, placing them alongside the previously announced U.S entries of "" and "."

Unlike the Gregory Nava-directed flick, however, the other two will be screened out of competition as "Iwo Jima" has already opened in North America and Japan while "The Walker" is in fact the work of Paul Schrader, the president of the Berlinale jury this year.

News
>
Movie News
January 16, 2007 09:13:46 GMT
Apparently impressed by Neil Burger's talent in directing, Universal Pictures is collaborating with the filmmaker to develop a contemporary drama which could be a possible follow-up to his recent work, "", Variety has reported.

Set in New York, the untitled project focuses on an imminent terror threat that has caused a law-enforcement crackdown and so, brings all crime to a standstill. Searching for the terrorists, the criminals then get organized and pool their resources only to later find themselves re-examine their morality and place in society.

News
>
Movie News
January 16, 2007 08:38:43 GMT
Keeps striving in maintaining her film career, is set to both star in and executive produce an indie feature titled "", The Hollywood Reporter has revealed.

Another writing work of "" scribe Tom Vaughan, the project concerns a hard-boiled private eye named Monica Hennessey who works as a temptress to test the fidelity of philandering husbands. Production is scheduled to start this summer in L.A. with Reid's brother, Tommy Reid, directing and plus Eddie George also starring.

News
>
Celebrity Gossip
January 16, 2007 05:59:43 GMT
While the other celebrities are celebrating their Golden Globes winning, the likes of , and are all toasting their picking up the leading awards in US men's magazine Blender's 2006 Readers' Poll.

My Chemical Romance's "" earns the title of the year's Best Album, whereas Justin Timberlake gets the Song Of The Year prize, thanks to his single "My Love". Gnarls Barkley, additionally, wins double, which is the New Artist Of The Year award and the Greatest Song Of 2006 for their hit song "Crazy".

News
>
Movie News
January 16, 2007 05:04:18 GMT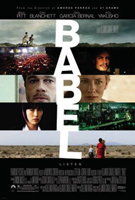 Announcing the winners of major categories at this year's Golden Globe Awards, the HFPA ultimately gave out the top prizes of Best Motion Picture - Drama and Best Motion Picture - Musical or Comedy to multi-narrative drama "" and the DreamWorks release "", respectively.

In lead acting slot, critics' favorites of "" and of "" popped out as the award recipients, the former topping , , , and to take Best Performance by an Actress in a Motion Picture - Drama prize while the latter beating out , , and to land the opposite honor.

News
>
Music News
January 16, 2007 04:41:55 GMT
Canadian chart-topper has agreed to host this year's Juno Awards.

The singer is said will be taking a break in the middle of her eight-city Canadian tour to pilot the music-awards ceremony, which will take place April 1st in Saskatoon and broadcast on CTV.

News
>
Movie News
January 16, 2007 04:28:28 GMT
The list of winners at the 64th Golden Globe Awards grows larger as a handful of names and titles have been announced as the prize recipients to be lined up with the previously-announced honorees.

In the big screen slot, , and Martin Scorsese gloriously took home an award each, the former scoring in Best Performance by an Actor in a Motion Picture - Musical Or Comedy category through his role in "" while the latter being deemed Best Director - Motion Picture for his work in mob saga "."

News
>
Celebrity Gossip
January 16, 2007 03:57:26 GMT
The Beckhams sell well in the LA following their moving there. This just in that has been offered the chance to appear in men's mag Playboy.

The mag's owner Hugh Hefner wants the mother of three to pose in the glossy magazine soon as he heard her husband, , is moving to the Los Angeles Galaxy soccer club when his contract with Real Madrid ends.

News
>
Celebrity Gossip
January 16, 2007 03:25:58 GMT
makes do with what she has. The busty blonde has been claimed to make use her newly born daughter, Dannielynn Hope, as a cash cow by selling the footage of her giving birth to her to "Entertainment Tonight" and spends the money to buy a house in the Bahamas.

The footage is said to have earned Smith and her hubby, Howard K. Stern, $1-1.5 million. "After she sold footage and photos of the birth to a TV show, she started seeing that child as a cash cow," says a source. "Howard K. Stern [Smith's lawyer and the man whom she claims is the father of the baby] takes the pictures and they sell them to the highest bidder."

News
>
Movie News
January 16, 2007 03:03:38 GMT
The spotlight now is being cast down upon and as both triumphantly came out as the honorees at the 64th Annual Golden Globe Awards, joining the other winning names mentioned earlier like and .

Finally able to bring home a major Hollywood honor after a twenty-five-year career, Murphy delightfully snatched Best Performance by an Actor in a Supporting Role in a Motion Picture prize for "" while Streep secured an award in Best Performance by an Actress in a Motion Picture - Musical or Comedy category for "."

News
>
Movie News
January 16, 2007 02:01:58 GMT
She didn't make it in the American Idol, but strikes big in the Golden Globes, what an impressing winning. , film newcomer, won the award for Best Supporting Actress in A Movie Musical or Comedy at Monday's 64th annual Golden Globes presented by the Hollywood Foreign Press Association in Beverly Hills, Calif.

It was her portrayal in the hit movie "" that not only the former American Idol finalist won the Globe, but also it opens the chance for her to get the same prize at the Academy Awards. "Oh, my God. Thank you so much," she said. "Wow. I have always dreamed but never, ever this big. This goes far beyond anything I could ever have imagined."