News
>
Movie News
January 13, 2007 07:25:42 GMT
Well, sure is grinning wide by now. Production Weekly has just learned that DreamWorks Pictures finally brings the project into progress as a production schedule has been set up for it to get filmed.

It is reported that principal photography on the flick is slated to begin in July this year with Stiller at helm and as the leadstar. Along with Etan Cohen and , the "" star also co-wrote the script which he has described to concern "five actors who go on location and find themselves relying on their boot camp experiences when they get stuck in a real war-like situation."

News
>
Celebrity Gossip
January 13, 2007 07:19:42 GMT
The memories of the late soul singer will remain immortal as planning on turning his home into a Graceland-like museum and building a mausoleum on the site for his body, is on its way.

Debri Opri, an attorney for the late star, said Friday January 12th that Brown's children, several close friends and the singer's trustees are all planning on a museum. Concerning that encounter, the people are planning to talk with 's family to see how they did Graceland.

News
>
Movie News
January 13, 2007 06:36:57 GMT
Coming out as the challenger to Warner Bros. Pictures and 's untitled project about former KGB agent Alexander Litvinenko, Columbia Pictures is gearing up to develop another feature on the man tentatively titled "" based on an upcoming book of the same title.

Trade says that the studio paid $500,000 against $1.5 million early Friday, January 12 for the screen rights to the book. The original version, written by Alex Goldfarb and the subject's widow, Marina Litvinenko, is scheduled to hit stores late May this year under Simon & Schuster subsidiary Free Press.

News
>
Movie News
January 13, 2007 05:09:15 GMT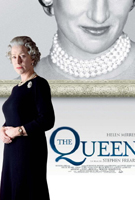 Following the announcement of its Orange Rising Star Award Finalist, the British Academy of Film and Television Arts has finally revealed yesterday, January 12 at 195 Piccadilly the full list of nominees for this year's BAFTA Awards, represented by the Academy Chairman Hilary Bevan Jones and actor .

Hugely acclaimed royal drama "" came out to be the one that landed most nominations as it gloriously swept ten nods altogether, notably that in Best Film alongside "", "", "", and "."

News
>
Celebrity Gossip
January 13, 2007 04:03:07 GMT
is coming to small screen. The rapper is set to star in a reality series that HBO is developing with "" director Larry Charles.

The as-yet-untitled project is said to focus on a day in what is described as the crazy, hectic life of the Grammy-winning artist.

News
>
Celebrity Gossip
January 13, 2007 03:31:57 GMT
is making headlines. The singer has filed a lawsuit against her former personal manager, Barry Hankerson, claiming he owes her at least $10 million for dirty dealing that caused her to abandon a long relationship with Arista Records for the manager's own record label.

In the lawsuit, filed Friday January 12th in U.S. District Court in Manhattan, Braxton accuses Hankerson of putting his financial interests ahead of Braxton's and inducing the singer to leave a lucrative deal with Arista through fraud, deception and double-dealing.

News
>
Celebrity Gossip
January 13, 2007 03:07:34 GMT
The pop culture network Bravo has announced a new docu-series following the unique and multi-faceted , titled "Hey Paula!"

On the series, it will follow Paula as she films a new season of Fox's "American Idol," works on "" and develops her own perfume and cosmetics line. It will, moreover, offer "an intimate glimpse at the real woman behind the headlines."

News
>
Movie News
January 13, 2007 03:01:44 GMT
Making a slight change in its effort to develop "" sequel, Columbia Pictures has picked up veteran comedy screenwriters Lowell Ganz and Babaloo Mandel to work on a rewrite on the project's script replacing that penned by duo Scott Neustadter and Michael Weber.

The flick has already had onboard to reprise his role as the bumbling Inspector Clouseau with Robert Simonds serving as producer. Meanwhile, it said that Sony is currently in talks with "Panther" helmer Shawn Levy to executive produce this next installment of the franchise.

News
>
Music News
January 13, 2007 02:37:35 GMT
A new world record has been made by . The "American Idol" winner is having her debut album, "", certified quintuple platinum by the RIAA for sales of 5 million copies.

Released on Nov. 15, 2005, "Some Hearts" has spent a total of 20 weeks at the top of Billboard's Country Albums chart. The certification, thus, has earned Underwood the fastest quintuple-platinum certification ever for a debut album by a female country artist.

News
>
Movie News
January 13, 2007 02:28:59 GMT
Preserving their good relationship in producing films, Warner Bros. Pictures is teaming up once again with 's Infinitum Nihil to develop a big screen feature based on an published novel titled "Sasha's Story: The Life and Death of a Russian Spy" following the studio's acquisition of its film rights.

Set to be penned by New York Times London bureau chief Alan Cowell, the book deals with the mysterious death of former KGB agent Alexander Litvinenko, who was poisoned in late November 2006. Litvinenko had long been known to be very vocal in alleging FSB, the successor to KGB, as the one behind the Russian apartment bombings in 1999.