News
>
Movie News
January 06, 2007 05:55:43 GMT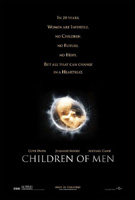 The only institution that recognizes both the authors and screenwriters of a book-based film feature, the University of Southern California Libraries has revealed names running for its USC Libraries Scripter Award this year. Given annually, the prize honors writers for the best achievement in adaptation among English-language pictures released during the previous year and based on a book, novella, or short story.

Selected out of forty-five eligible films, there are five author-screenwriter teams that made their way to the competition. Listed in alphabetical order by film title, they are those behind "", "", "", "", and "."

News
>
Celebrity Gossip
January 06, 2007 04:37:47 GMT
Drawing many attentions and capturing the heart of many through his stint in silver screen production, is now invading the world of fashion.

The former "That '70s Show" star reportedly is planning to create his own men's clothing line inspired by his Venezuelan roots, to be called "Calavena".

News
>
Movie News
January 06, 2007 04:30:27 GMT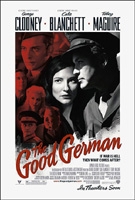 Recognized to be one of the world's most prestigious film festivals, the Berlin International Film Festival, also known as Berlinale, has officially lined up six notable pictures to face off against each other in the Competition program as the organizers prepares to hold the event for the fifty-seventh time on February 8-18, 2007.

Among those in the running, "" and "" are representing Hollywood production to compete with local feature "Yella" directed by German arthouse favorite Christian Petzold. Both thriller dramas, the former deals with a murder-mystery set in 1940s Berlin while the latter depicts the tumultuous early history of CIA viewed through the prism of one man's life.

News
>
Celebrity Gossip
January 06, 2007 04:18:30 GMT
, a Grammy-award winning singer, is about to guest star on country music star 's hit TV show.

Per The Associated Press, the famous pop singer will guest star as a ditzy local TV station intern in the sitcom "Reba" on January 14.

News
>
Music News
January 06, 2007 03:54:45 GMT
Get ready people for is going to rock Shanghai, following in the footstep of fellow high-profile musicians, ranging from , to the , all of whom have played Shanghai in recent months.

The latest rock legend to take the stage in China's business and entertainment hub, the guitarist is scheduled to appear January 20 at the Shanghai Grand Stage.

News
>
Movie News
January 06, 2007 03:25:43 GMT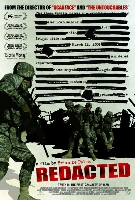 Determines to tackle the same subject matter as his 1989 effort "Casualties of War", director Brian De Palma is about to re-visit the theme with a new project entitled "", Production Weekly has learned.

Slated to enter production by early April, the feature will be based on the recent events surrounding the rape and murder of a 14-year old Iraqi girl also the killing of three of her family members by four U.S soldiers. So far, there are no cast members and writer attached yet.

News
>
Celebrity Gossip
January 06, 2007 03:16:52 GMT
turned 38 on Friday January 5th. Sad to say that he probably celebrated it alone as his wife, model and burlesque dancer , is seeking a divorce.

Von Teese, whose real name is Heather Sweet, cites irreconcilable differences for the split in papers filed on December 29 in Los Angeles Superior Court. The break-up was first reported by the New York Post on Friday.

News
>
Celebrity Gossip
January 06, 2007 02:59:25 GMT
While waiting for her new predicate to be Mrs. , takes time doing something positive. The beauty will be the face of BONGO clothing brand.

Iconix Brand Group, Inc. announced Friday Jan 5th that Minnillo of CBS's "Entertainment Tonight" and MTV's hit show, "TRL" will appear in its BONGO brand's multi-media advertising campaign for Spring 2007.

News
>
Celebrity Gossip
January 06, 2007 02:16:10 GMT
After getting through such tough talk, and estranged hubby have finally agreed to share custody of their children, 16-month-old Sean Preston Federline and 4-month-old Jayden James Federline.

The mom and dad will share custody through January. In the court papers filed Friday January 5th, it is mentioned that Spears is allowed to have both tots with her in Florida through next Thursday. After that, Federline will be allowed to visit the children at Spears' home from noon to 4 p.m. on Mondays, Wednesdays and Fridays.

News
>
Movie News
January 06, 2007 02:05:40 GMT
Still sticking to each other, duo Patrick Melton and Marcus Dunstan are set to work on together in penning "The Tingler", a collaborative film project between Columbia Pictures and Original Films.

A remake of the 1959 flick of the same title starring by Vincent Price, the film is likely to stay true to the original version which concerns on a scientist who accidentally unleashes an entity named the Tingler that kills its victims with fear during his research. No cast and director attached yet, but it is confirmed that Neal Moritz will serve as the movie's producer.

News
>
Movie News
January 06, 2007 02:04:18 GMT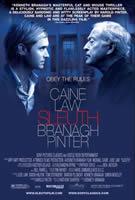 Striving forward amidst the strong competition among film companies, Sony Pictures Classics has satisfyingly acquired rights to distribute high-profile drama "", Variety has reported.

A remake of the 1972 film of the same title made based on a play written by Anthony Shaffer, the flick follows an older writer and a younger actor as they spend a weekend trying to outwit each other after the writer learns the actor has been having an affair with his wife. Shooting is slated to begin in the U.K this month with and starring.

News
>
Movie News
January 06, 2007 02:01:31 GMT
Here about to come a comic feature from MTV Films. The studio has obtained rights to make "" with to star and Bob Odenkirk to direct.

A project penned B.J. Porter, Scott Aukerman, also Odenkirk, "Justice" tells about the misadventures of a man who serves subpoenas with the suaveness, intensity and conviction of James Bond, though that is where the similarity ends. Filming is targeted to start in May during Wilson's hiatus from "The Office."

News
>
Movie News
January 06, 2007 01:59:15 GMT
Intending to spawn another comedy feature under its wing, New Line Cinema has joined forces with "In Living Color" writer Les Firestein to bring an untitled new comic project into the surface with Jimmy Miller to produce, Variety has revealed.

While names to either star or direct have not yet been unveiled, it is said that the flick will twist the "Indecent Proposal" concept, presenting a premise of a wealthy man who meets an attractive couple and offers a fortune for a night of passion, not with the wife but the husband.

News
>
Movie News
January 06, 2007 01:52:18 GMT
It's still some months more before the fans of fantasy flicks can see "" in theaters yet New Line Cinema has already embarked on progress to develop its sequel, "His Dark Materials: The Subtle Knife", on the big screen.

Variety reveals that the studio has successfully picked up "The Wings of the Dove" writer Hossein Amini to work on the screenplay for the second installment of the franchise. The site also learns that the move comes as the company is in the midst of a five-month shoot on "Compass" at Shepperton Studios in London.