News
>
Celebrity Gossip
December 14, 2006 09:42:00 GMT
has her own way to express honor to the country doctor who delivered her, that is by making $500,000 donation to a $90 million hospital and cancer center in her Smoky Mountains hometown.

On the physician who delivered her in 1946 Parton said, "I have wonderful, wonderful memories of Dr. (Robert F.) Thomas. I know the grand vision of this hospital would have made Dr. Thomas proud."

News
>
Movie News
December 14, 2006 09:40:44 GMT
Three beautiful, talented actresses namely , , and successfully landed a prize each for their acting works at the Hollywood Magazine's Breakthrough Awards held in Los Angeles.

Hathaway, recognized for her portrayal of a naive personal assistant in "", was deemed Star of the Year at the event while Hudson and Biel for "" and "", respectively.

News
>
Celebrity Gossip
December 14, 2006 09:21:06 GMT
has announced plans to hold auditions for singers to portray her in a musical based on her 1999 autobiography, "Aretha: From These Roots".

The production, tells the R&B and gospel singer's story of growing up in Detroit in her father's church, her troubled first marriage and of having important family friends like and Dinah Washington, will reportedly tour nationally.

News
>
Movie News
December 14, 2006 09:07:19 GMT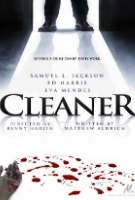 Accompanying in the cast lineup, and have both signed on to take part in "", a collaborative thriller project of Millennium Films and Anonymous Content.

Harris is said to be billed playing a police detective while Palmer, fresh from "", will be Jackson's daughter. The film itself sees Jackson as a man who specializes in cleaning crime scenes and later is caught in a murder cover-up.

News
>
Celebrity Gossip
December 14, 2006 08:54:41 GMT
Kitty Kelley, whose many best sellers include biographies of , Nancy Reagan and the Bush family, has pointed her finger toward , which means she is her next target.

Why Oprah? Because "Oprah Winfrey has fascinated me for many years, as a woman, she has wielded an unprecedented amount of influence over the American culture and psyche," Kelley said in a statement issued Wednesday Dec 13th by the Crown Publishing Group, an imprint of Random House, Inc.

News
>
Movie News
December 14, 2006 08:46:47 GMT
Making a diversion into dramatic genre, "" scribe Sheldon Turner is on duty to pen the script of "Super Freak: The Rick James Story", a big screen feature about the life of the controversial punk-funk singer, Variety has learned.

Intended by Turner not to be a typical rags-to-riches-to-drugs music biopic, the project has already had Texas-based entrepreneur John Farbes to handle the financial matters. Furthermore, the man will also seat as the executive producer alongside Mark Gill with Patrick Aluise and Jennifer Klein producing.

News
>
Celebrity Gossip
December 14, 2006 08:26:26 GMT
British supermodel has been honored by the Plain English Campaign Tuesday night Dec 12th with its annual "Foot in Mouth" award for 2006.

Campbell took the honor for "a baffling quote made by a public figure" by reportedly declaring, "I love England, especially the food. There's nothing I like more than a lovely bowl of pasta."

News
>
Movie News
December 14, 2006 08:05:39 GMT
Apparently and will still have their buddy sticking close to them in the "" sequel. Penn has recently confirmed that the "Doogie Howser, M.D." star will be back for more mayhem in the project, of which script is handled once more by Jon Hurwitz and Hayden Schlossberg.

"Neil Patrick Harris comes back," so the actor stated. "The first one had a lot of good actors that were friends of ours - , , Eddie Kaye Thomas - who just came in and tore it up. We're trying for the same thing."

News
>
Celebrity Gossip
December 14, 2006 07:55:40 GMT
It's been a year that and have been engaged. And now the couple has finally agreed to a wedding date.

The couple, who has been dating since 2004, will hold an intimate wedding ceremony at their ranch near Los Angeles on January 6th next year.

News
>
Movie News
December 14, 2006 07:27:59 GMT
Just when everything begins to turn better for "" following the flick's attainment in being one of AFI's Movies of the Year while bringing its lead star to win Best Actor honor at both LAFCA and SFFCC Awards, a new lawsuit awaits ahead for the film's producers to face in the court.

A South Carolina man is reported to have taken a legal action against the producers claiming that he was "embarrassed and humiliated" during a visit at a local restaurant named Ristorante Divino in October 2005 as the spoof Kazakh journalist, played by Cohen, both intentionally stared at and commented on his genitals when they were in the restaurant's bathroom.

News
>
Celebrity Gossip
December 14, 2006 07:27:53 GMT
Grammy-winning singer teamed up with fellow Colombian author Gabriel Garcia Marquez in Panama City Tuesday Dec 12th to launch a child poverty foundation.

The two figures launched the so-called "America Latina en Accion Solidaria" or Latin America in Solidarity Action, aimed at fighting poverty in Latin America. "We all have to do our part to fight against inequality," Shakira said.

News
>
Celebrity Gossip
December 14, 2006 06:58:26 GMT
doesn't give what he wants and it makes mad that he is preparing to pen a tell all book about the pop singer.

The wannabe rapper, who split from Britney last month, is reportedly prepared to write a "steamy, scandal-filled book" about his estranged wife, revealing her alleged drug use, wild partying, lesbian tendencies, plus her supposed belief in time-travel. No one could stop K-Fed from publishing the book, unless Spears gives him what he wants from their divorce settlement.

News
>
Movie News
December 14, 2006 06:22:07 GMT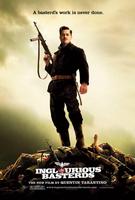 Regarding the report posted by Latino Reviews last week about the involvement of in Quentin Tarantino's "", it turns out that the "Rocky" star actually is not signed in at all for the movie as stated by the paper, the actor himself has confirmed while out promoting his new film "."

"No, I gotta talk to Quentin about that, I've been reading about that," so Stallone remarked as he denied his participation in the project. "That's possible but I don't know how we would get together, it wouldn't be easy."

News
>
Music News
December 14, 2006 06:18:51 GMT
Debuting at No. 1 on the US album chart this week is . The pop sensation leads the pack in the busy album release week with "" sold 338,447 copies in the United States. The success of the album sales is jacked up by the success of its lead single, the ballad "Promise", which is currently at No. 15 on the Billboard Hot 100 chart.

Following in on the 2nd spot of the Billboard 200 is the -branded multi-artist compilation "" which has been sold 309,000 copies in the week ended Sunday Dec 10th. 's "" lands at No. 3 with 243,000 units. The chart's next best bows are the soundtrack to Disney's former chart-topper "Hannah Montana" at No. 4 with 243,000 units, ahead of the multi-label hits compilation "NOW 23" which slips one to No. 5 with 185,000.