News
>
Celebrity Gossip
December 07, 2006 09:47:00 GMT
We have as man most women fantasize about while making love to their partners. On the women's side we have Abbey Clancy as the number one female most men fantasize about while making love to their partners. Isn't it interesting?

On the 2nd spot is , just one place ahead of our pop darling . While the hot momma is ranked 3rd, fellow celeb is at the 4th spot, whereas Jordan is at the 5th spot.

News
>
Celebrity Gossip
December 07, 2006 09:34:44 GMT
As for now on, not only you can imitate the way she dresses, but also you can enjoy her scent as well. Pop singer has inked a deal with Coty Inc. to create her own line of signature perfumes under her L.A.M.B. imprint, it has been confirmed.

"Creating a fragrance is one of the most prestigious things a designer can do," said Stefani. "For me it's like another thing you can wear and another thing I can creatively be a part of." Also she added, "I'm creating it for myself. It's like me shrunken into a box."

News
>
Movie News
December 07, 2006 09:29:44 GMT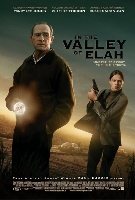 More notable names are following and to fill in the cast lineup of "." Counted to six, they are , , , , , and Wes Chatham, Variety has reported.

Here Franco is billed to play a sergeant with Fisher portraying a waitress, McGraw a police chief and Patric an Army lieutenant. Meanwhile Brooks will be a member of a squad where Tucker's character is in and Chatham a soldier.

News
>
Movie News
December 07, 2006 09:13:05 GMT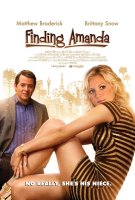 Fresh from her appearance in "", has successfully landed her next big screen role in indie flick "", Variety has revealed.

Billed opposite , the 20-year-old actress will play a Las Vegas hooker and stripper who becomes the sole target of a rescue mission conducted by a strung-out TV producer, played by Broderick, who is also the husband of her aunt.

News
>
Movie News
December 07, 2006 08:36:33 GMT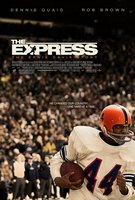 For the few next years, prepare to see the continuous appearances of on the big screen as the actor has added one more starring role to his burgeoning list of upcoming movie stints which has already included those in "", "", and "."

Yes, the "Dragonheart" star is reported to have reached a deal to take part in Ernie Davis' biopic "" for Universal Pictures as the coach of the football great. The movie itself will carefully depict the true story of Davis who became the first black player to win the Heisman Trophy yet never got to play professionally due to leukemia.

News
>
Music News
December 07, 2006 08:23:08 GMT
The US album chart sees the rising of a new champ as last week's chart-topper, 's "," slips five spots to No. 6, selling another 140,000 copies in the week ended Sunday Dec 4th. Winning the top spot of the week is rock group whose sixth studio album "" rocketing into the No. 1 spot of the Billboard 200, sold 165,000 copies.

Elsewhere on the chart is former chart-topping soundtrack to the Disney Channel's "Hannah Montana" which bounces five places to No. 2 with 157,000 units. 's "", in the meantime, slips one to No. 3 with 156,000 in its second week, just one place ahead of hits compilation "NOW 23" which is at No. 4 with 154,000. Also slip one to No. 5 is ' "" with 146,000.

News
>
Celebrity Gossip
December 07, 2006 07:37:21 GMT
, the actress plays the role of Detective Dani Beck on NBC's "Law & Order: Special Victims Unit," is expecting her first child with boyfriend, drummer Lars Ulrich.

On that encounter, Nielsen's rep, Joy Limanon, tells People "They are ecstatic". The baby reportedly is due in the early summer.

News
>
Music News
December 07, 2006 07:18:08 GMT
It's been a tough years since his "American Idol" winning in May. Yet, can get through it very well and as a result of a period of hardwork he will on December 12th later this year have his first ever music album released via Arista.

On the self-titled set, the singer reveals that it will among others consists of such songs, as his versions of the classic "Ain't That Peculiar," originally performed by , "Wherever I Lay My Hat," written by Gaye, and "Dream Myself Awake," by .

News
>
Movie News
December 07, 2006 05:04:02 GMT
Consistent in taking diverse acting stints for himself, has given his agreement to be the lead star in a biographical feature about "Poker Brat" Phil Hellmuth entitled "", Production Weekly has revealed.

Expected to start production by April or May in Winnipeg, Canada, the picture has already had Hellmuth's friend Bob Soderstrom onboard to pen the script which follows Hellmuth's journey until he became the youngest World Champion of Poker in the 1989 World Series of Poker main event at the age of twenty four.

News
>
Movie News
December 07, 2006 04:49:37 GMT
Comedy duo and are about to appear together on the big screen. Production Weekly reports that the pair have already signed on to star in "Big Brothers", an edgy comedic feature of Universal Pictures production.

Tentatively slated to begin filming next April after previously eyeing a January 2007 start, the project revolves around two egotistical thirty-something bachelors who are ordered to join a Big Brothers program as part of their court-mandated community service.

News
>
Movie News
December 07, 2006 04:23:39 GMT
Seemingly eager to develop her career as an actress, has nabbed her next acting stint in "", a rom-com feature coming from Summit Entertainment.

Originally planned to roll in September before being slated for beginning-of-January production start, the project sees Hilton's character refuses to marry her longtime boyfriend until he can find the perfect match for her not-so-pretty best friend.

News
>
Celebrity Gossip
December 07, 2006 03:49:33 GMT
and can never have enough of only one marriage celebration. The newlyweds reportedly are planning to hold another wedding party to take place this weekend, Dec 9th to be exact.

The bash, about to be held at the home of Cruise's producing partner Paula Wagner, is "for friends (who) were not able to attend the wedding in Italy," Arnold Robinson, a spokesman for Cruise, told The Associated Press on Wednesday Dec 6th.

News
>
Movie News
December 07, 2006 03:31:05 GMT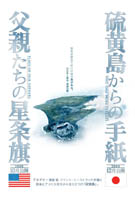 Holding the first major award event of the Oscar season, National Board of Review picked up notable film titles and names as the honorees at its 77th Annual National Board of Review Awards on Wednesday, December 6.

For Best Film 2006, the organization cast its choice on "", the second half of 's two-part look at World War II, placing it on the top spot of its Top Ten Film list which includes "," "," "", and "."

News
>
Celebrity Gossip
December 07, 2006 02:39:45 GMT
His being the first blonde Bond in "" has resulted in many negative response. Nonetheless, that role has also helped launching into the galaxy of superstardom. Thanks to the success of the flick that not only he has become a hot commodity in Hollywood, but also turned into a sought after movie star. On top of all, he has become the darling of many women.

In a recent Internet poll, Craig's name is on the top number one as man most women fantasize about while making love to their partners. His being on the top spot of the poll obviously leaving X Factor judge on second place. Ranked 3rd on the poll of 1,000 adults is , followed after by at 4th and at No. 5.