News
>
Movie News
November 30, 2006 10:40:31 GMT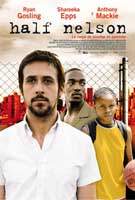 Presenting a story of an unlikely friendship between an inner-city junior high school teacher and one of his students, "" scored big yesterday, November 29 at the 16th annual Gotham Awards which took place at Pier 60 on the Chelsea Piers.

The ThinkFilm production took home three awards altogether for winning the categories of Best Feature, Breakthrough Director for Ryan Fleck, and Breakthrough Actor for actress Shareeka Epps.

News
>
Movie News
November 30, 2006 09:25:04 GMT
Ready to bring creepiness to horror fans, horror master Clive Barker has teamed up with Walden Media to develop an original young adult thriller focused on the ghost of Edgar Allan Poe, The Hollywood Reporter has learned.

For this project, Barker is said to do double job of penning the script and producing with Anthony DiBlasi and Joseph Daley executive producing. Names of director and cast have not yet been revealed though.

News
>
Movie News
November 30, 2006 09:04:25 GMT
Well, this should be more than a mere good news for those who patiently wait for the return of detective Axel Foley. After more than a decade since "Beverly Hills Cop III", is finally official to portray the character once again in the film's follow-up, "."

In bringing the project to the surface, Murphy is joining forces with Paramount Pictures in collaring Lorenzo di Bonaventura as producer as well as reinvigorating and updating the once-lucrative property. While the flick is out to writers, there are no words yet about other cast member and production details.

News
>
Movie News
November 30, 2006 08:29:45 GMT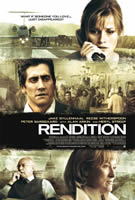 Giving more highlights to the already high-profile cast lineup of "", Oscar-winning actress has reached a deal to take a starring role in this New Line Cinema's political thriller project, Variety has reported.

Joining the likes of , , , , and Omar Metwally, Streep will be billed to play a government official who approves the transfer of a suspect in a suicide bombing to a Middle East country. Shooting of her scenes is expected to be commenced in Los Angeles in the next few days.

News
>
Movie News
November 30, 2006 07:49:31 GMT
Making a lavish deal with Warner family, is set to do a pair of work for the company through "" and "", The Hollywood Reporter has revealed.

The former one, a production of Warner Independent Pictures, will see Clooney take a starring role as a corrupt police lieutenant assigned to a potentially explosive case for the LAPD. Not only that, the striking actor is also going to produce the project with Grant Heslov via his Smokehouse Productions.

News
>
Celebrity Gossip
November 30, 2006 07:24:21 GMT
It's official, is part owner of the Tacoma Rainiers, a farm club for the Seattle Mariners. It is said that the divorce will own one-third of the baseball franchise.

The pop singer says he plans to play an active role in the ownership, while moreover also is offered to be the team's designated hitter.

News
>
Music News
November 30, 2006 06:53:15 GMT
Hollywood movie darling has been attached by HBO to star in its new miniseries, "The Best Awful."

The project, an adaptation of the 's best-selling novel "Postcards From the Edge," will have the likes of Bruce Cohen, Dan Jinks and Richard LaGravenese, all to give hand at producing along with Ryan and Fisher.

News
>
Music News
November 30, 2006 06:02:21 GMT
Senior singer has been forced to cancel the next five performances of her "A New Day" show and an appearance at the Billboard Music Awards next week after she was diagnosed with a highly contagious respiratory infection.

Announcement on Celine's postponed shows was made public by show producers Wednesday Nov 29th, saying the Grammy-winning singer was being treated for Mycoplasma bronchitis, a contagious bacterial infection, and has been ordered to rest during her recovery.

News
>
Music News
November 30, 2006 04:40:20 GMT
is celebrating his comeback to music scene when his latest effort "" featured on the No. 1 spot of the Billboard album charts, sold a hefty 680,000 copies in the week ended November 26, marking the rapper's ninth chart-topper.

"Kingdom Come" is the first since Jay-Z's retirement in 2003. It, on top of all, ties the star with for third-most chart-toppers of all time, behind (19) and (10). The second best album on the chart is that of the new band , established by American Idol season five finalist , titled "" which sold 304,000 units.

News
>
Movie News
November 30, 2006 04:20:52 GMT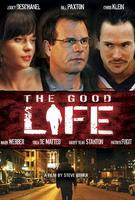 Organizers of next year's Sundance Film Festival have officially unveiled Wednesday, November 29 the lineup of movies featured in the event set to run for ten days from January 18 to 28 in Park City, Sundance, Salt Lake City, and Ogden, Utah.

Among 122 feature films presented, 64 of them will compete for awards in four basic Sundance categories that are U.S. independent feature films, U.S. documentaries, world feature films, and world documentaries.

News
>
Music News
November 30, 2006 04:10:54 GMT
turns her back on music business. The Welsh singing star has decided to put her singing career on hold with the intention to concentrate on her television career.

Not without reason, but the songbird reportedly has secured a £1.2million worth TV deal with Channel 4 for at least two more series of "The Charlotte Church Show."

News
>
Celebrity Gossip
November 30, 2006 03:43:13 GMT
While her no panties tour makes the gossip pages everyday, creating another headlines. The singer, who's working on her comeback studio album, has reportedly pulled out of co-hosting the Billboard Music Awards in Las Vegas scheduled for Monday Dec 4th.

Report on Britney's dropped out of her hosting role comes to the surface just hours after show bosses boasted she'd appear onstage with new best pal . No reasons given for the singer's act.

News
>
Celebrity Gossip
November 30, 2006 03:07:59 GMT
Canadian rockers lead the pack in the awards season. The music act leads the 2006 Billboard Music Awards with five nominations all at once, mainly for the categories of Artist of the Year, Duo/Group of the Year, Album of the Year and Rock Album of the Year both for "", plus Rock Artist of the Year.

Also leads the awards show with five nominations is who vies for Female Artist of the Year, R&B/Hip-Hop Artist of the Year, Female R&B/Hip-Hop Artist of the Year, R&B/Hip-Hop Album of the Year for "", and R&B/Hip-Hop Single of the Year for "Be Without You". Rapper is another leading nominee, scores nods for R&B/Hip-Hop Artist of the Year, Male R&B/Hip-Hop Artist of the Year, R&B/Hip-Hop Album of the Year plus Rap Album of the Year both for "", and Rap Artist of the Year.

News
>
Celebrity Gossip
November 30, 2006 02:35:35 GMT
She was the 2nd last year. But as of this year, claims the top spot on the Hollywood Reporter's 5th annual list of Highest-Paid Actresses. The Aussie movie star bested last year's top-earner who unfortunately doesn't make the list this year after becoming a four-time top-earner.

Kidman, who earns as much as $17 million per movie, is currently playing photographer Diane Arbus in the independently produced film "". On the 2nd position of the list is , who earns $15 million per movie. , and are all placed 3rd to 5th respectively, with income of also $15 million for each film.