News
>
Movie News
November 13, 2006 09:25:48 GMT
Taking the same path as New Line Cinema did with "Multiple Mary" and "Birth Mother", Fox Atomic has also secured rights to a comedy pitch from writers Mike Arnold and Chris Poole titled "" and will develop it into the big screen under its banner.

Though it is understood that the project will involve a superhero element, plot of the spec script is still being kept under wraps for now. In the meantime, it has been revealed that Mark O'Connor is set to serve as the film's producer.

News
>
Movie News
November 13, 2006 09:03:16 GMT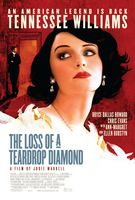 Boldly taking a tough yet challenging job, indie actress Jodie Markell will make her feature directorial debut in "", an adaptation of a posthumously discovered screenplay by hugely respected playwright Tennessee Williams, Variety has reported.

Scheduled to start filming by spring 2007 in Louisiana, the project takes a look on class tensions in 1920s Memphis, in particular on a romance between Fisher Willow, a young woman coming from a rich family, and a plantation worker named Jimmy.

News
>
Movie News
November 13, 2006 08:18:21 GMT
Taking favor on comedy genre, New Line Cinema has acquired the rights to a film feature titled "Multiple Mary" with Scot Armstrong set to rewrite its script originally penned by Jay Dryer.

Presenting an unique premise, the picture tells about two best friends who both find new girlfriend to later discover that they actually fall for the same woman who has multiple personality disorder.

News
>
Movie News
November 13, 2006 07:45:22 GMT
Renowned film producer Joel Silver has landed a promising work to carry out. The man is set to produce a big screen feature titled "" based on Orson Scott Card's upcoming novel of the same title of which rights he has successfully obtained, The Hollywood Reporter has learned.

Like the original version, the project will deal with a scenario in the near future where a lone operative struggles to clear his name after being framed for the one who is responsible for the bombing of White House and the murder of the president that have ignited civil war in USA.

News
>
Movie News
November 13, 2006 06:33:43 GMT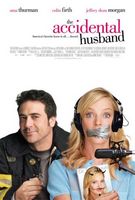 More are on board to work together in "" after the coming of "" star to the project's cast. Hollywood Reporter has revealed that , , , , , and Justina Machado have all been confirmed to join the beauty in the lineup.

A joint production of Yari Film Group, Team Todd, and Blumhouse Productions, pic follows a local talk radio host named Emma Lloyd, played by Thurman, as she becomes the target of a man (Morgan) whose girlfriend has decided to dump him after heeding her advice.

News
>
Movie News
November 13, 2006 04:36:29 GMT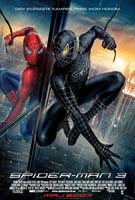 Following the hype surrounding the showing of new "" trailer on either TV networks or Internet, an un-aired trailer has reportedly leaked on YouTube yesterday, November 12, 2006.

Said to be more intense than the official one, the trailer found on the site contains a number of unfinished effects shots and more importantly, provides the first look of the hero's nemesis Venom that was not featured at all on the aired trailer.

News
>
Movie News
November 13, 2006 03:12:53 GMT
Huge attention apparently still directed toward "" despite its recent negative publications as the picture gloriously proves to once more become the no. 1 movie on the weekend box office of November 10-12, 2006.

Thanks to a boost in the number of North American theaters, the mockumentary easily draws in $28.2 million after expanding to 2,566 sites from a limited 837 locations, forcing "", which scores far below at $16.9 million, to again seat as the runner-up.

News
>
Celebrity Gossip
November 13, 2006 02:39:38 GMT
After an on-again and off-again relationship, and girlfriend at last call it quit.

A source close to the pair tells People exclusively that Law and Miller have split for good. "It's a mutual decision," the source said. "They have definitely come to the end of the road. They tried to make it work but it failed."

News
>
Celebrity Gossip
November 13, 2006 02:18:11 GMT
is undergoing a new role, a father. The actor and fiancee, jewelry designer Jennifer Meyer, welcomed the arrival of their first child Thursday November 9th.

The baby, a daughter, was born at Cedars Sinai Medical Center in Los Angeles. Details on the newborn were being kept under wrap.