News
>
Movie News
November 11, 2006 07:51:45 GMT
This no doubt will be one challenging role and ever get offered of. The beauties have both been approached to play a lesbian couple in Victorian drama feature "Tipping the Velvet", an adaptation of Sarah Waters' raunchy novel of the same title.

"Yes, it's true, we're talking about doing that," Longoria confirmed the possible involvement. "It's such a wonderful novel, a beautiful love story."

News
>
Movie News
November 11, 2006 07:04:53 GMT
Set to bring back the animated musical euphoria in theaters, The Weinstein Co. has delightfully picked up North American rights to a French animated picture titled "Piccolo, Saxo and Company" to distribute it after making the English language version with new actors.

Inspired from 'Space-age pop' musician Andre Popp's album "Les Aventures de Piccolo Saxo", the Marco Villamizar's tale tells about a group of instruments which decide to form their own symphony orchestra. It has already been revealed that the flick will open next month in France and other European countries.

News
>
Movie News
November 11, 2006 06:26:25 GMT
Despite his earlier claim stating that his acting career was over, it turns out that is in fact unable to stay away from the business, really. Yes, the rapper has been reported to sign on to star as a professional gunslinger named Paladin in western flick "."

A Paramount Pictures production, the project will be a film remake of the 1950s TV show of the same title aired by CBS and centers on a bounty hunter who seeks out work with the help of a cryptic business card. No writer and director attached yet, but it is revealed that Jimmy Iovine and Paul Rosenberg will both serve as producers.

News
>
Movie News
November 11, 2006 05:06:28 GMT
Another day, another trouble for "." Recently being reported to fail getting recommendation from Russian Federal Agency for Culture and Cinematography which can threaten its release in the country, the flick now is facing a lawsuit from two University of South Carolina students who claimed that they were duped into making racist and sexist comments in the movie.

The unnamed plaintiffs filed their legal action Thursday, November 9 in Santa Monica alleging that they were taken by the film's crew who provided them with alcohol before signing a form allowing their images to be used in the picture.

News
>
Celebrity Gossip
November 11, 2006 05:05:54 GMT
While people say a picture is worth than a thousand words, as for a photograph will cost her fame, popularity, and money of course. The rocker, who is no stranger to controversy, already announced that she's posed nude for an upcoming issue of Britain's Pop magazine.

The Hollywood's sexy babe appears naked in several pictures of the trendy, two issue a year magazine, expected to hit newsstands later this month. Telling ABC Radio that she posed in just high heels and stockings, Courtney seemed pleased with her posing for the magazine, saying "I think this is going to be the little controversy for next month."

News
>
Celebrity Gossip
November 11, 2006 04:28:54 GMT
The R&B lovers are mourning for they've lost their idol. , the fiery singer of passionate R&B love songs and the son of singer Eddie Levert, died on Friday November 10th.

Atlantic Records, Gerald's label, confirmed that the artists died at his home in Cleveland, Ohio. He turned 40 years old in July. His family tells local news sources that it appears Gerald died in his sleep, possibly of a heart attack.

News
>
Movie News
November 11, 2006 04:03:39 GMT
Though undeniably got tremendous boost from the massive success of "Pirates of the Caribbean" series worldwide, apparently considers that three is more than enough for her.

Interviewed by U.K's The Daily Mail on the set of her latest film project "", the beauty has given indication that "" would be her last turn as Elizabeth Swann.

News
>
Movie News
November 11, 2006 03:45:27 GMT
Adding up the long list of upcoming book-based film projects, Paramount Pictures has secured the rights to a Joshua Foer's novel in a preemptive deal to develop it as a potential directing vehicle for "" writer Mike White, Variety has learned.

Entitled "" like the book's title, the picture will bring into life the novel's content which chronicles Foer's real experience in the world of competitive memorizers. It is still unclear yet whether White will also pen the script or not.

News
>
Music News
November 11, 2006 03:11:58 GMT
Sorry fans, there won't be this week. The rock group has decided to call off a scheduled concert at the Cumberland County Civil Center in Portland, Maine after being told they could not drink on stage.

Inspectors from the state fire marshal's office reportedly gave the band the no-drinking order when they came to inspect the pyrotechnics planned for the Monday's concert Nov 13th in Portland. Stephen McCausland, spokesman for the Maine Public Safety Department said the band wanted to drink beer, wine and Jagermeister while performing.

News
>
Movie News
November 11, 2006 03:02:54 GMT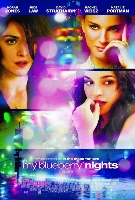 Finally, "" can sail across the sea to USA. Variety has reported that The Weinstein Company has successfully obtained all U.S rights to this seemingly promising movie which is currently in post-production.

A collaborative production between StudioCanal and Jet Tone Production Co., the picture follows a young woman as she embarks on a journey across the country to search for answers about love. Cast consists of A-list actors like , , , and with landing her acting debut here.

News
>
Celebrity Gossip
November 11, 2006 02:56:22 GMT
has just had a miscarriage, the actress has confirmed. Concerning that encounter, the actress' publicist Tracy Nguyen, asked that "Pamela's privacy be respected at this time."

Anderson, who is married to , suffered a miscarriage late last week in Vancouver, where she is on location filming the comedy "" with fellow actress .

News
>
Music News
November 11, 2006 02:37:37 GMT
's first two albums, "" and "", originally released by the band's former label Lookout! and reissued by the same label in 2004, will be reissued by Reprise Dec. 19 later this year.

As of the first-mentioned set, the LP will feature extra content originally included in the Lookout! 2004 reissue, such as 20 minutes of live performances from 1990-1991, 's handwritten lyrics, show flyers, and a 1991 radio interview.

News
>
Movie News
November 11, 2006 02:02:34 GMT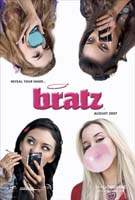 Everything appears to go quite smooth for "." After successfully taking "" helmer Sean McNamara in, the project now is getting Lionsgate Films on its side as the company has reportedly acquired the domestic distribution rights to the flick as well as the exclusive North American home entertainment rights to the animated features of the franchise that will be go directly to DVD format.

Scheduled to begin filming in February next year, the picture will be the first live-action movie based on the popular "Bratz" fashion dolls. The story concerns four teenage girls coming from different social and economic background who join forces together under the name of Bratz.