News
>
Movie News
November 06, 2006 09:46:26 GMT
Keeps putting interest in provoking big laughs from moviegoers, Walt Disney Pictures is about to develop an untitled comedy project based on the pitch it has purchased from duo Andrea King and Andy Marx, The Hollywood Reporter has revealed.

Though it is confirmed that the movie will be a family comedy revolving around dueling neighbors, plot details are being kept under wraps with no words yet on cast and director. In the meantime, Jerry Bruckheimer is set to produce through his Jerry Bruckheimer Films.

News
>
Movie News
November 06, 2006 08:55:13 GMT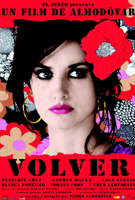 Choosing a list of great big screen pictures, the European Film Academy has officially announced Saturday, November 4 the nominees for its 2006 European Film Awards set to take place in Warsaw, Poland on December 2.

Among those candidates, Pedro Almodovar's "" and Florian Henckel von Donnersmarck's "" have both delightfully scored the most nominations, each landing six nominations, including those of Best European Film, Best European Actress, and Best European Director.

News
>
Movie News
November 06, 2006 08:12:15 GMT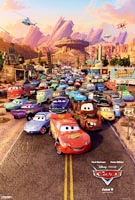 Building up the hype surrounding the anticipation of next year's Academy Awards, sixteen full-length animated pictures have been passed the qualification to compete for being five Best Animated Feature nominees, which will be announced by the officials on January 23, 2007.

Walt Disney Pictures, DreamWorks Animation, and 20th Century Fox each managed to make two entries for the competition: Disney with "" and "", DreamWorks with "" and "", while Fox with "" and "."

News
>
Movie News
November 06, 2006 07:05:27 GMT
Taking similar acting stint as has assumed in "Sydney White and the Seven Dorks", blonde beauty is set to star in "Malice in Sunderland", a contemporary take on the Lewis Carroll's popular tale of "Alice in Wonderland."

Scheduled to begin shooting in the U.K early next year, the picture centers on an American student who shockingly finds herself disoriented in Sunderland where she has to navigate a macabre underworld of characters after getting hit by a London taxi. "Blessed" helmer Simon Fellows is on board to direct with Jayson Rothwell penning the script.

News
>
Movie News
November 06, 2006 04:00:43 GMT
The hype surrounding "" has played its role effectively to the benefit of the flick for sure. Thanks to it, the mockumentary comedy could really strive high to score big at $26.4 million and so, proclaims itself the top holder of the weekend box office for November 3-5, 2006.

Opened in only 837 theaters, the flick averaged a whopping $31,511 per theater, outdistancing runner-up "" which averaged $5,784 in 3,458 cinemas to make up a $19.5 million booty in its debut on the chart. Trailing close behind is DreamWorks' animated picture "" following its decent effort to gain $18.8 million in 3,707 outlets.

News
>
Celebrity Gossip
November 06, 2006 03:27:23 GMT
The Beckhams are devastated these days over doctors' diagnosis that their son Romeo James is suffering from epilepsy, a medical condition affecting your brain that can make you suddenly become unconscious or unable to control your movements for a short time.

has ordered the paparazzi to stop taking flash photographs of her four-year-old son with husband , Romeo, as she's worried that flashes could spark a seizure. British newspaper the News Of The World reports that the Posh Spice shouted at the photographers: "Leave him alone. He's got epilepsy. All that flashing will start an epileptic fit. You can't do that."

News
>
Celebrity Gossip
November 06, 2006 03:03:09 GMT
Manhattan Beach cops had on Friday Nov 3rd arrested Maksim Miakovsky, the alleged stalker of Hollywood sweetheart . Miakovsky, an 18-year-old Russian emigre, was arrested at a Residence Inn after allegedly threatening to kill Duff.

According to sources, last Friday, a private investigator from Sunset Protective Services contacted Miakovsky at the Residence Inn and he openly revealed his intention of killing Duff on Sunday at an event she was scheduled to attend.

News
>
Celebrity Gossip
November 06, 2006 02:28:44 GMT
The 54th annual BMI Country Music Awards was held Saturday Nov 4th, 2006 in Nashville.

Country music singer and songwriter was named the event's Songwriter of the Year recipient for the third time in his career while also picked up Song of the Year honor for his part in writing "As Good as I Once Was" with fellow songwriter Scotty Emerick.