News
>
Movie News
October 30, 2006 10:02:41 GMT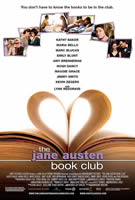 Expanding its cast lineup, "" has smoothly added four more Hollywood stars namely , , , and in its high-profile list already containing the likes of , , , , and .

Dancy will play a sci-fi fan and computer whiz named Grigg while Grace is billed as the lesbian daughter of Brenneman's character Sylvia, who is left by her husband Daniel (Smits) after thirty two years of marriage, and Zegers as an oversexed teen who gets entangled in a romantic relationship with one of the club's members.

News
>
Movie News
October 30, 2006 09:26:22 GMT
Emmy-winning directing brothers Joe and Anthony Russo plus Phil Johnston make a big deal this time. Variety learned that the trio has delightfully earned positive sign from Universal to set up their new project titled "" under the studio's banner.

Also produced by Imagine Entertainment, the flick centers on a father who has to spend one night with his archenemy and his own father looking for his son's present which he forgets to buy on Christmas Eve. No words yet on the cast lineup.

News
>
Movie News
October 30, 2006 08:52:41 GMT
Boldly decided to present sensitive issue, Focus Features will develop a big screen feature about family honor killings among Muslims in Britain and other European countries titled "" under its wings following its successful attempt to obtain the project's rights.

Based on an article by Denise Dowling in Marie Claire, the movie has already tapped British filmmaker Amma Asante to both write and direct with Kahli Small overseeing for Focus. No details yet on film's cast and production date.

News
>
Movie News
October 30, 2006 08:05:03 GMT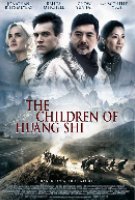 Constructing a great line-up of cast, , , , and are set to share scenes together in a period drama titled "", Production Weekly has reported.

Based on true events, the movie, set in war-ravaged China during the late 1930s, focuses on a young British journalist named Gregg Hogg who leads a group of orphaned children on a 1000-mile journey in his effort to save them.

News
>
Movie News
October 30, 2006 07:24:20 GMT
Facing each other onscreen for the first time, "" star and rapper have both signed on to join Vincent Laresca in "", an indie feature set to be written and directed by Antonio Macia.

Scheduled to begin filming by late November in Connecticut, the project follows a cop who has to face emotional consequences for the rest of his life after repeatedly harassing an ex-con until his tragic death. Laresca will portray the former character while Phifer the latter one.

News
>
Movie News
October 30, 2006 04:21:11 GMT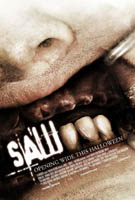 Seems that moviegoers really know how to welcome Halloween properly in their own way at the weekend as it turns out that "" is the one that has gained the highest score in the weekend box-office competition of October 27-29, 2006.

Snatching a large sum of $33.6 million, the third installment of the horror franchise gloriously runs far ahead all its competitors, particularly runner-up "" and second runner-up "" which collected $9.8 million and $9.5 million respectively.

News
>
Celebrity Gossip
October 30, 2006 03:09:14 GMT
Rumor has it that is pregnant with her second baby. Speculation on the actress pregnancy soon sparked as she's been spotted visiting Los Angeles baby boutique Petit Tresor and spent $1,500 on baby clothes.

A source told TMZ.com: "Kate was shopping alone. She bought 12 pieces including a pink cuddle coat, green frog slippers and a designer leather diaper bag."

News
>
Celebrity Gossip
October 30, 2006 02:48:10 GMT
always does something in the biggest way possible, be it music or writing book. The country singer will have her memoir, titled "Redneck Woman: Stories from My Life," released Nov. 1 under Warner Books.

In the memoir Wilson discusses her rise to fame and her defining moment in life: becoming a mother. People magazine provides an excerpt of the book, revealing on how the beauty felt when she found out that she was pregnant.

News
>
Celebrity Gossip
October 30, 2006 02:17:39 GMT
Public worldwide will see the rare appearance of at the World Music Awards, held in London next month. That will be the King of Pop's first public appearance in the UK for nine years.

The once world icon has been slated to receive a Diamond Award, given to artists who sell more than 100 million albums.