News
>
Movie News
October 27, 2006 09:47:40 GMT
New Line emerges with good news that it has given the green light to the comedy flick "." That's not all, the studio also gives details on the project, confirming and will both star in.

"Semi-Pro," set in the world of 1970s pro basketball, will be directed by New Line executive VP Kent Alterman. With Scot Armstrong writing the screenplay, shooting is expected to begin early next year.

News
>
Movie News
October 27, 2006 09:35:18 GMT
"," the new Hampton Sides book, is in the hand of DreamWorks Pictures as the studio has acquired the rights to turn the project into big screen feature.

The book is said to tell an epic-sized story of the 19th century campaign to settle the West and the slaughter of the American Indian tribes that got in the way.

News
>
Movie News
October 27, 2006 09:22:38 GMT
It is already confirmed earlier that will star in the highly anticipated "." The actor reportedly is slated to portray the role of a French police officer who harasses and 's characters in several scenes while the stars battle a wing of a Chinese organized-crime family.

Brett Ratner told Daily Variety that he persuaded Polanski to appear after a chance encounter while in pre-production in Paris. "Roman is my favorite director and my favorite actor, so I asked Jeff Nathanson to write him into the movie," said the director.

News
>
Movie News
October 27, 2006 09:08:09 GMT
As for and , "Number Thirteen" is a good luck charm instead of a bad luck as what common people may think of. Approvingly the two actors have joined and to star in the forthcoming drama mystery thriller.

Chase Palmer wrote the script and is about to make his directorial debut. With Union Square Entertainment's Jason Berk and Matt Lane in hand producing with Gail Mutrux, shooting will begin by February next year.

News
>
Movie News
October 27, 2006 07:27:31 GMT
Columbia Pictures is having one more film project on the way. The studio is having "The Baster" on work, with Peter Farrelly and Bobby Farrelly tapped to direct.

Allan Loeb adapted a short story by Jeffrey Eugenides. Meanwhile, Ron Yerxa and Albert Berger will produce along with Bradley Thomas through the Farrellys' Conundrum Entertainment. The Farrellys will also executive produce, with Jon Fogel co-producing.

News
>
Movie News
October 27, 2006 07:16:25 GMT
Dan Mazer, the co-writer and executive producer of "," has been booked to pen the upcoming comedy "New Years Steve" for 20th Century Fox and Ashok Amritraj's Hyde Park Entertainment.

Mazer will work from a spec written by Josh Herman and Adam Schwartz. Amritraj and Hyde Park senior VP of production Patrick Aiello are both in hand producing.

News
>
Celebrity Gossip
October 27, 2006 06:41:32 GMT
There it is, after a bitter divorce battle, country singer and her estranged husband, Craig Schelske both finally agreed to divide money Schelske had removed from a joint account and to come up with a visitation schedule for their three children.

The couple faced each other in a Tennessee court Thursday morning Oct 26th to discuss some of the terms of their nasty split. Evans and Schelske among others agreed to split the $274,000 they had deposited in a joint bank account, and they also agreed that Schelske would look for a separate residence.

News
>
Celebrity Gossip
October 27, 2006 06:03:46 GMT
Alternative rock band dominated the 2006 mtvU Woodie Awards, held Wednesday Oct 25th at New York's Roseland Ballroom. The band, formed by former star , claimed the event's top prize the Woodie of The Year (Artist of the Year) award.

Also won an honor during the award show, held to honor US college students' favorite emerging artists and music, was who brought home The Breaking Woodie (Best Emerging Artist) award, and who nabbed the Left Field Woodie (Most Original Artist) award.

News
>
Music News
October 27, 2006 04:42:32 GMT
is incomplete. The British band announced Thursday Oct 26th on their Website that founding guitarist Andy Taylor has decided to quit Duran Duran just as the group is getting ready to embark on the U.S. leg of its latest world tour.

A statement on the group's Website said, "As of last weekend, however, the four of us have dissolved our partnership and will be continuing as Duran Duran without Andy, as we have reached a point in our relationship with him where there is an unworkable gulf between us and we can no longer effectively function together. Although obviously disappointed and saddened about this, we are excited about the next chapter of the Duran Duran story and look forward to seeing you all soon."

News
>
Celebrity Gossip
October 27, 2006 04:12:29 GMT
It's official. After months of speculation, finally confirmed her engagement to on-again-off again boyfriend .

The supermodel confirmed the engagement report during the Moet & Chandon masked ball in the British capital on Tuesday night Oct 24th, telling partygoers "We are engaged." Elsewhere, Doherty added "Yes we are getting married - if she'll have me."

News
>
Music News
October 27, 2006 03:38:31 GMT
Sad to say but 's weekend concert in Hong Kong was canceled Thursday Oct 26th because of poor ticket sales and what promoters said were the pop star's "unreasonable demands." Carey actually was slated to perform Saturday Oct 28th at an outdoor space in Hong Kong which will mark the last stop of her tour after performances in Japan this week.

In a statement posted on their Website Thursday morning, the concert promoters Concerts Asia said "As promoters of the Mariah Carey Hong Kong concert, we have decided to cancel the event effective immediately due to both the poor response of public ticket sales and also due to specific last-minute demands which we find wholly unreasonable and not with the best interests of Hong Kong, us and also the fans."

News
>
Movie News
October 27, 2006 03:14:41 GMT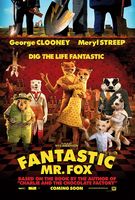 "Mr. Fox" will surely become fantastic in the hand of Fox Animation. The studio reportedly is about to turn the Roald Dahl classic title into a film that will mix several forms of animation, primarily stop-motion.

While Wes Anderson and Noah Baumbach adapted the book, Anderson will direct and produce the flick, tentatively titled "," with Scott Rudin.

News
>
Celebrity Gossip
October 27, 2006 02:53:42 GMT
Life apparently isn't that simple for "Simple Life" star , especially when it comes to weight issues. The super skinny actress, whose thinness has been the subject of much debate in recent months, has been admitted to a medical facility to determine why she is unable to gain weight, her publicist has confirmed.

"Nicole Richie has decided to undergo diagnostic treatment to determine why she's not been putting on any weight," her rep reveals. "She is working with a team of doctors and specialists whose focus is nutrition. It is important to Nicole that she achieves this goal in a healthy way as this is not a treatment for an eating disorder."

News
>
Movie News
October 27, 2006 02:13:38 GMT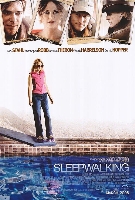 is the latest addition to the cast of the upcoming indie drama "Ferris Wheel." The actress is joining fellow cast members who among others are , , , and Deborra-Lee Furness just to name a few.

Not only starring in, Theron will as well have her production company Denver and Delilah team up with Film Engine and Infinity Features to produce the project. Aside, Bill Maher is in hand directing from a script by Zac Stanford.

News
>
Movie News
October 27, 2006 02:00:04 GMT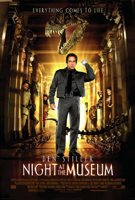 IMAX Corporation and Twentieth Century Fox are teaming up to release Fox's upcoming action comedy flick "" simultaneously in Imax and conventional theaters on December 22 later this year.

The movie, directed by Shawn Levy and starring and among others, will be digitally re-mastered into the unparalleled image and sound quality of The IMAX Experience with proprietary IMAX DMR (Digital Re-mastering) technology. This will then make "Night at the Museum" the seventh Imax DMR pic secured for a release this year.