News
>
Movie News
October 23, 2006 09:08:57 GMT
Remains strong in a relatively quiet session internationally, "" amazingly continues to seat atop the weekend box office overseas ended October 22, 2006, after its success to garner $18.6 million from 43 markets.

As the runner-up, here comes "" with $7.8 million it has collected from 25 territories, mostly thanks to a solid no. 1 opening in France followed by former foreign champ "" which this time scored $6.8 million from 38 market, lifting up its total foreign income to $69.9 million so far.

News
>
Celebrity Gossip
October 23, 2006 08:33:42 GMT
Seems the story behind 's adoption of a Malawian boy will continue. The father of the child, Yohane Banda, turns out to have not realized that he actually has given up his parental rights on the boy, whose name is David Banda.

"Our understanding was that they would educate and take care of our son just as they were doing at the orphanage," the 32-year-old illiterate peasant farmer said to The Associated Press through a telephone interview. "If we were told that she wants to take the baby as her own we could not have consented, because I see no reason why I should give away my son."

News
>
Celebrity Gossip
October 23, 2006 07:36:43 GMT
Apparently going unaffected by the dispute over the real identity of her daughter's father, turns out to have no intention to do a DNA test on the baby as her former boyfriend, Larry Birkhead, demanded in his lawsuit, the former Playboy playmate's attorney Wayne Munroe stated Friday, October 20, 2006.

"Why should she accommodate him at all?" he asked in an interview with The Associated Press. I don't think she's going to run her life according to his wishes."

News
>
Celebrity Gossip
October 23, 2006 07:09:19 GMT
There's a price to pay for upon falling into alcoholism. Following his decision to undergo the rehab, the famed country singer has to face the fact that all trip and appearances arranged to promote his forthcoming album "" have sadly been cancelled.

Bound to be on a 28-day program at Cumberland Heights rehab clinic in Nashville after entering the place on Thursday night, October 19, 2006, Urban actually was due to visit Australia this week for an industry showcase and next Sunday's ARIA Awards in Sydney.

News
>
Celebrity Gossip
October 23, 2006 05:45:58 GMT
Experiencing health problems since suffering a stroke at 85, veteran actress Jane Wyatt has passed away on Friday, October 20, 2006 in her home at Bel-Air at the age of 96.

Delivering the sad news, Wyatt's publicist Meg McDonald said that the lovely, serene thespian died in her sleep of natural causes. She is survived by the sons from her marriage with Edgar Ward since 1935 named Christopher and Michael Ward, three grandchildren, and five great grandchildren.

News
>
Celebrity Gossip
October 23, 2006 04:44:51 GMT
Fixing his mind to leave the faux-gated community of Bel-Air, Oscar-winning actor is selling the home he bought eight years ago in that elite area.

Sits on an acre just above Sunset Boulevard, the Tudor-style home is offered to the market for $35 million, five times more than the amount of money spent by Cage when he purchased it in 1998.

News
>
Movie News
October 23, 2006 04:16:53 GMT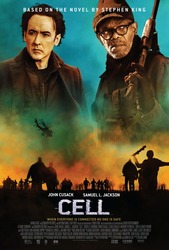 Extending their longtime collaboration in screenwriting, duo Scott Alexander and Larry Kareszewski have signed on to pen together Dimension Films' horror project "", Ain't It Cool News has reported.

An adaptation of Stephen King's novel of the same title released early this year, pic centers on the creepy situation in which human civilization crumbles after a pulse sent out over the global cell-phone network turns every phone user into a zombie-like creature. "" helmer has been tapped to direct with an aim to release the movie next year as well as to produce alongside Mike Fleiss and Chris Briggs.

News
>
Movie News
October 23, 2006 03:14:54 GMT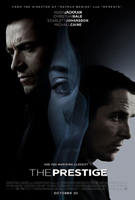 The magician's show has proven to be a great success that really charms the audience.

Opening at $14.8 million, Christopher Nolan's film adaptation of the tale of two Victorian age stage magicians "" has satisfyingly bested all of its competitors to take down the weekend box office's no. 1 slot of October 20-22, 2006, forcing mob flick "" to once more become the runner-up in its third spin on the chart.