News
>
Movie News
October 19, 2006 08:19:53 GMT
The good-luck fortune belongs to Focus Features. The studio has successfully acquired the movie script for the upcoming "Underdog (2008)".

Veteran MTV News correspondent Gideon Yago was the one wrote the script for the drama flick. Yago reveals that the reason behind his writing of the screenplay was "a bad run" he had between 2004-05. During that period, he spent time with young soldiers in the Middle East, covered the aftermaths of Hurricane Katrina and the Kashmir earthquake and was receiving many late-night phone calls from the young soldiers he had met in Fallujah and Baghdad.

News
>
Movie News
October 19, 2006 07:51:09 GMT
A new film project has been set up for Universal-based Scott Stuber and Marry Parent. The new task happens to be a comedy flick.

Details on it have been kept under wrap, besides that of its title which happens to be "."

News
>
Movie News
October 19, 2006 07:32:29 GMT
"" has tickled to sink deeper in that matter. And thus the actress is joining the cast of the forthcoming David Fincher's direction.

Written by Eric Roth from a story by F. Scott Fitzgerald, "The Curious Case of Benjamin Button" is of drama mystery genre that follows a man who hits age 50 and begins aging backward. Complications ensue when he falls in love with a woman of 30.

News
>
Celebrity Gossip
October 19, 2006 07:02:51 GMT
It is Life & Style Weekly who first reported that is dating singer . The twosome reportedly have been quietly dating for the last few weeks.

The publication, furthermore, said that for their first date, Adam treated the actress to home-cooked meal at his house. A source said that Biel was so impressed by the rocker who is considered as "an irresistible combination of the boy next door and the rebel rocker."

News
>
Celebrity Gossip
October 19, 2006 06:40:40 GMT
Though tabloid reports suggest otherwise, insisted that he and are still on, telling British newspaper the Sun, "I'm a very lucky man to be with Petra and that's all I need to say."

Blunt and supermodel Petra Nemcova have been reported to end their romance this week. Rumors on the street say it was all because of Blunt's infidelity. The singer was linked to Australian TV personality Tania Zaetta.

News
>
Celebrity Gossip
October 19, 2006 06:06:54 GMT
It's time to celebrate ' post-pregnancy slim figure. The pop superstar popped out Oct 9th, showing public worldwide her new slim frame.

The 'Toxic' singer was spotted browsing in Malibu, California boutique Planet Blue and snapped up 45 pieces for her new svelte frame. Five weeks after giving birth to second baby boy Sutton Pierce, Spears has reportedly dropped 26 pounds (12 kilograms) - without a trainer, diet pills or a nutritionist. Wow?!

News
>
Movie News
October 19, 2006 05:11:16 GMT
As everything is being prepared for "" to bring it up to the surface, the flick's co-writer Michael Ferris has eagerly revealed to Entertainment Weekly several tidbits about the projects, which is expected to come out in 2008.

Answering people's speculations on the return of in this fourth installment of the franchise, Ferris openly stated that the star will not make any appearance this time. "'Terminator 3' kind of closed the book on Schwarzenegger, as did his gubernatorial career," so he remarked.

News
>
Celebrity Gossip
October 19, 2006 04:18:59 GMT
makes it good with his celebrity status, helping to launch a new initiative aimed to help bringing clean water to Africa.

The actor went to the Sahara Desert solely to scout locations for the upcoming "Running the Sahara," a documentary he's narrating about three long-distance runners' dangerous bid to become the first humans in history to run coast to coast across the fabled desert. In fact, he was touched by the lack of safe water sources in the country.

News
>
Music News
October 19, 2006 03:37:59 GMT
Veteran singer leads the pack in the US pop album chart Wednesday Oct 18th, with his latest effort "" sold 184,304 copies in the week ended October 15. The set, which is Stewart's first rock release in eight years, is the star's fourth No. 1 album in his entire music career.

With Stewart taking the very top position on the album chart, last week's champ goth-pop band 's "" slips to 2nd position with another 164,000 copies. Rapper ' second set, "," bows at No. 3 taking in 143,000 units. 's "" is No. 4 on the Top 200 and No. 1 on the Top Country Albums chart with 121,000 units.

News
>
Celebrity Gossip
October 19, 2006 03:05:05 GMT
Releasing a new solo album and embark on a tour apparently could not keep away from his liking, fashion. Isn't a fashion designer himself, the pop singer once did it on Tuesday night Oct 17th at the runway debut of his William Rast clothing line at Los Angeles Fashion Week.

As of the collection, simply called "Street Sexy", it consists of range jeans, T-shirts and jackets all of which available in Bloomingdale's and online. Price range $48 to $220.

News
>
Celebrity Gossip
October 19, 2006 02:38:54 GMT
After 14-years of marriage and a month of legal separation, has filed for divorce from . The pop singer filed divorce papers in Orange County Superior Court this week, her publicist Nancy Seltzer said Tuesday Oct 17th.

Houston had asked in her divorce papers that she be granted the custody of her and Brown's 13-year-old daughter Bobbi Kristina, and that he be allowed visitation rights. Brown's attorney, Phaedra Parks, declined to comment on the divorce filing.

News
>
Movie News
October 19, 2006 02:22:43 GMT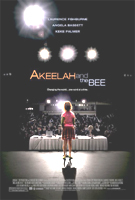 Presenting good story and cast, it's no surprise that "" turned out to be the big winner at this year's Black Movie Awards held Sunday, October 15 at Shrine Wiltern Theater.

The movie, a production of Lions Gate Films and 2929 Productions, successfully made its way to take home four major awards, being named Outstanding Motion Picture while nabbing acting honors for lead actress as well as for supporting actors and .

News
>
Movie News
October 19, 2006 02:19:54 GMT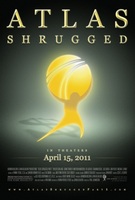 Progress on "" keeps going smooth indeed. After successfully bringing into its cast list, the project now has "Pearl Harbor" writer Randall Wallace onboard to pen the script, Variety has learned.

Following this, Wallace will start writing immediately with an aim to finish the stint before he begins production next year on "", a Catherine the Great epic previously titled "Love and Honor" which also features Jolie as the female lead.