News
>
Movie News
October 16, 2006 10:35:57 GMT
Well, seems the world is still caught by Prada fever indeed. Boosted by strong openings in Germany, Taiwan, and Italy, 20th Century Fox's "" wonderfully drew in $24.6 million from 43 markets to extend its reign on weekend international box office ended October 15, 2006..

Opened at no.1 in both Italy and Taiwan while no. 2 in Germany, the flick also scored well in several territories like U.K., France, and Australia, altogether lifting up its total gross to $75.4 million so far.

News
>
Movie News
October 16, 2006 09:46:34 GMT
Oliver Stone is dealing with terrorism again. Fresh from directing "" for Paramount Pictures, the prominent filmmaker is set to once again collaborate with the giant company to make "", a big screen project focusing on America's response to the terrorist attacks with the invasion of Afghanistan and hunt for Osama Bin Laden.

Attached to work on the script is Cyrus Nowrasteh who will pen the second draft of the picture after the first made by Ralph Pezzullo. It will be developed based in part on a 2005 memoir written by Gary Bernsten, the CIA field commander during the invasion, and Pezzullo

News
>
Movie News
October 16, 2006 08:52:00 GMT
Finally, everything turns out as expected. Director Peter Berg has ultimately reached a deal to helm "Tonight, He Comes" after previously being reported to be in negotiations to take the duty few days ago.

Officially becoming the fourth director to handle the project after Michael Mann, Jonathan Mostow, and Gabriele Muccino, Berg is set to lead the production as it begins in May with an eye for a summer 2008 release. Mann, James Lassiter, and Akiva Goldsman all are seating as producers.

News
>
Movie News
October 16, 2006 08:18:23 GMT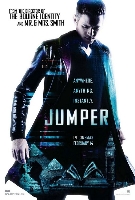 Stepping in as the female lead, has delightfully joined the cast of "" to replace who walked out from the project after her role was reconceived as a 25-year-old woman rather than a 20-year-old, Variety has reported.

The latest star to come down to the list, Bilson will share the scenes with the likes of , , and , enhancing the line-up as a real stellar cast for sure. Filming has already begun in Toronto with Doug Liman at helm and Jim Uhls also Simon Kinberg rewriting the script originally penned by David Goyer.

News
>
Movie News
October 16, 2006 07:50:53 GMT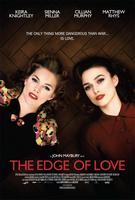 Getting more mature in her film roles, has signed deal to have a starring part as a mother in "The Best Time of Our Lives
1
", a big screen feature revolving around Welsh poet Dylan Thomas. Here the starlet will portray a famed but ultimately tragic silent-film sex symbol named Clara Bow whose success couldn't conceal her childhood wounds.
Together with , Lohan will come under the direction of British filmmaker John Mayburry who sets to helm the project based on script written by Knightley's mother Sharman Macdonald. The story itself centers on complex relationship among Thomas, his wife Caitlin, his childhood friend Vera Phillips, and her eventual husband William Killick.
News
>
Movie News
October 16, 2006 07:13:14 GMT
The Hollywood's door seems to open wider for lately. Finally positive to take part in "", the beauty has reportedly been included in the cast of "", a thriller feature developed under Seed Productions and Cheyenne Enterprises banners.

Being so, Q thereby follows the trail of to join the likes of and who both have been billed as the leadstars of the project. It has not been revealed yet which role the actress will play, but she is confirmed to slot in her part before starting her work on "Die Hard."

News
>
Movie News
October 16, 2006 05:11:11 GMT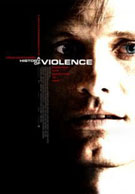 Already garnered numerous accolades as well as award nominations, "" once again encounters its glory at this year's Director's Guild of Canada Awards held on Sunday, October 14 in Toronto.

The crime drama satisfyingly has swept four of the five nods it received, winning the categories of Best Film, Best Sound Editing, Best Picture Editing, and Best Director for helmer David Cronenberg. The only one it missed out was for that of Best Production Design which was given to THINKFilm's showbiz thriller "."

News
>
Celebrity Gossip
October 16, 2006 03:52:45 GMT
It is safe for you for now on to call the "new Paul O'Grady".

The actor has been booked to front Channel 4's "The New Paul O'Grady Show" for one afternoon this month while Paul himself is on holiday.

News
>
Movie News
October 16, 2006 03:44:31 GMT
Looks like Halloween spirit has already roamed in the air to prompt moviegoers turning their attention toward horror genre, giving great advantage to "" to make such a hard blow this time.

Yes, the fright flick, which is the sequel to the 2004 American horror film remake "", has triumphantly topped the weekend box office ended October 15, 2006 after successfully garnering $20.8 million in its first weekend and so, pushes down last week's champ "" to the second place.

News
>
Celebrity Gossip
October 16, 2006 03:28:35 GMT
Subsequent to the success of her VB denim range for Rock and Republic, is now intending to launch her own denim label.

The singer-turned-fashion designer already ended her contract with the Californian label and is about to launch her new range of jeans under the VDB label, set up by the singer and her famous husband .

News
>
Celebrity Gossip
October 16, 2006 02:21:52 GMT
Hollywood heartthrob was granted the 2006 American Cinematheque Award in Beverly Hills on Friday Oct 13th. The lavish event, which was held to raise money for filmmaking charity American Cinematique, paid tribute to the actor whose film credits include "", "" and "Ocean's Eleven" just to name a few.

Presented the award to Clooney was senior actress . Among the attendees at the 21st annual award show are director Oliver Stone and actors , , and .