News
>
Movie News
October 12, 2006 07:10:25 GMT
It's been only a couple days since Universal revealed its plan to develop "" based on the Peter Morgan play and now, the studio has already set to bring up one more new film project to the surface.

According to reports compiled by Variety, Universal has intended to make a buddy action comedy flick titled "" for John Hamburg to direct following its successful attempt to secure the rights to the pitch. The film's idea was originally hatched by Hamburg himself who later elaborated the story alongside Scott Turpel and Kyle Pennekamp.

News
>
Celebrity Gossip
October 12, 2006 06:54:40 GMT
After a rocky few weeks in their relationship, and boyfriend seem to work the things out. The couple reportedly has reunited after "going through a difficult time."

Eva flew to Paris over the weekend for a romantic reunion with her basketball player boyfriend Parker. After romantic walks by the River Seine and dinner at Le Coupe-Chou restaurant in the French capital, the pair seems to back on track.

News
>
Celebrity Gossip
October 12, 2006 06:21:38 GMT
First held a wedding, and now the busty blonde has the birth certificate for her newborn daughter completed.

On the certificate, issued by the Registrar General's office in Nassau, The Bahamas, the baby named Dannielynn Hope Marshall Stern, born on Sept. 7 in the Doctors Hospital in Nassau on the island of New Providence is the daughter of Howard K. Stern.

News
>
Celebrity Gossip
October 12, 2006 05:48:43 GMT
Whispers of wedding talk have been swirling, and in the meantime bride-to-be is busy with all the preparation. Rumor on the street say that the actress will walk down the aisle in Chanel wedding dress.

Holmes and fiance are reportedly eyeing a November wedding, 17 months after the actor popped the question at the top of the Eiffel Tower in Paris. And as a preparation for her big day, Holmes was in Paris recently where she took in some fashion shows and attended parties with former Spice Girl .

News
>
Music News
October 12, 2006 04:57:10 GMT
Let us 'back to basic'. It will be fun and interesting for sure with the companion of pop superstar who is planning to kick off her second tour to support her latest LP "".

The singer seems quite excited about it that, even though she has yet to kick off her first tour, already lines up her second one. With a European tour that kicks off in the UK November 17, Aguilera subsequently announced the official tour dates for her US "Back to Basics" tour.

News
>
Music News
October 12, 2006 04:21:31 GMT
It's no longer on the top spot of the US pop album charts. , in fact, is the one leads the pack in busy album release week, jumps straight in at number one in the Billboard 200 with their new album "" sold 447,000 copies during the week ended October 8th.

Aside from the attainment, "The Open Door" also is claimed as the 700th No. 1 album on the Billboard 200 since the magazine started its weekly chart 50 years ago. The set, what's more, also marks the rock band's first No. 1 on the Billboard 200. ' second album "" comes next at No. 2, sold 315,000 copies.

News
>
Movie News
October 12, 2006 04:19:54 GMT
Amidst the buzz surrounding Disney's intention to make the fourth installment of "Pirates of the Carribbean" franchise, unpleasant rumor has come to the surface that would not reprise his role as Will Turner in the planned project.

A report found in British tabloid The Daily Star shockingly quoted an alleged Disney insider claiming Bloom's character would be killed off in the third sequel of the popular series. Bloom, as the unnamed source has suggested, is considered to only give fewer contribution to the tremendous success of the franchise comparing to that gained from his co-stars and .

News
>
Music News
October 12, 2006 03:44:20 GMT
Bad news. China won't welcome . Not without reason, but the country's Culture Ministry have denied the US rapper to perform a concert in Shanghai because his music was considered containing too many profane references.

"Some of Jay-Z's songs contain too much vulgar language," promoter Sun Yun of KS Productions told China's state-run Shanghai Daily newspaper of the culture ministry's decision. The cancellation could not be immediately confirmed, but a notice posted Wednesday October 11th on an online ticket booking website, Tickets365, said the concert had been postponed.

News
>
Celebrity Gossip
October 12, 2006 03:27:28 GMT
has more than music to tell his fans. The R&B star has so far lived such a complicated yet interesting life which he is about to turn into hard-hitting new biopic.

Titled "Illegal Alien", the set will follow Akon's early upbringing in Africa. And for the sake of his new project, the hit maker reportedly is already lining up "" star to play him on screen.

News
>
Celebrity Gossip
October 12, 2006 02:49:37 GMT
Rumors are abuzz that does adopt a child, a boy whose mother died a month after childbirth. While the pop superstar remained tongue-tied, father of the adopted kid just can't shut up, claiming Madonna and hubby Guy Ritchie have adopted his one-year-old son.

Yohame Banda, a Malawian father, told reporters that his 13-month-old son, David, had been adopted by a "famous U.S. musician." Further the man told Britain's Sun and Daily Mail, "I'm very happy. As you can see, there is poverty in my village. I know he will be very happy in America. We are told David will be coming back regularly to his roots."

News
>
Movie News
October 12, 2006 02:30:13 GMT
As casting for "" continues, and Keith Carradine have been reported to positively take part in the drama project, joining the likes of , Troy Garity, and . Romijn will play a small-town cop romantically involved with Garity's character while Carradine is billed to portray a local gas station attendant.

Developed under Mark Johnson Productions, pic is the feature directorial debut of Perry Moore and Hunter Hill. Sally Pope will executive produce with Allison Sarofim, Donna Bascom, Mark Johnson, Mike Ryan, and Weiman Seid all serving as producers.

News
>
Movie News
October 12, 2006 02:28:30 GMT
Crossing to thriller genre, "" star has reached a deal to have a starring role in "Strangers", a suspenseful project coming from Rogue Pictures, a film division of Universal's Focus Features.

Together with , the hunk will play a couple who becomes the center of the film's story which follows them as they are attacked by three masked strangers, one of them played by Australian supermodel , in their remote home.

News
>
Movie News
October 12, 2006 02:23:07 GMT
Looks like there will be many memoir-based features to hit the big screen in the future. Similar to Paramount which intends to develop "", Warner Bros. Pictures is set to make "" based on satirist Neal Pollack's new memoir work of the same title, Variety has revealed.

Successfully snatched the film rights to the book, the studio has already collaborated with Anonymous Content's Billy Gerber, Steve Golin, and Shawn Simon to produce the project. The book itself, set to hit the shelves by January, centers on Pollack's hilarious and unorthodox attempts at fatherhood, even while he and his wife refuse to grow up and push aside their carefree lifestyle.

News
>
Movie News
October 12, 2006 02:16:14 GMT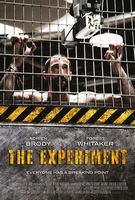 Seems Paul Scheuring can't stay far from screen work related with prison. Known to be the creator of Fox TV series "Prison Break", the man is set to both write and direct a film project titled "" for Inferno Entertainment.

Slated to be developed as a taut psychological thriller, the movie is a remake of German picture titled "Das Experiment" directed by Oliver Hirshbeigel and will begin production in next spring with Bill Johnson and Jim Seibel seating as producers.

News
>
Movie News
October 12, 2006 02:14:48 GMT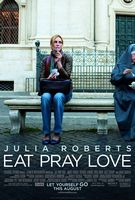 Another potential dramatic picture is about to come up under Paramount Pictures. Variety reported that the giant company has successfully optioned rights to a memoir written by Elizabeth Gilbert to bring it into film feature.

Entitled "" just like the book's title, the project will be developed as a possible starring vehicle for Oscar-winning actress with "Nip/Tuck" creator Ryan Murphy to both write and direct. Meanwhile, is set to produce alongside Dede Gardner via his Plan B production company.