News
>
Movie News
October 06, 2006 09:37:24 GMT
Usually gets himself busy with photographs and documentaries, this time Sam Jones is going to do different stint. The man has agreed to direct a film feature entitled "" for Mandate Pictures, Variety has learned.

A comedy flick, the project concerns a man who tries to reclaim his life from his incredibly controlling parents. James Mottern in on duty to pen the script with Albert Berger of Bona Fide Productions and "" producer Ron Yerxa serving as producers.

News
>
Movie News
October 06, 2006 09:02:32 GMT
Duo Erik Lindsay and Joe Nussbaum sure will be attached to each other for some time. Both have been assigned to work on two big screen projects for two different studios with Lindsay to pen the script and Nussbaum to direct.

The first one will be a rom com flick for Focus Features entitled "" which concerns a group of young men who discover the pleasures of dating older women as they are fed up with romancing women of their own age.

News
>
Movie News
October 06, 2006 08:12:25 GMT
Adding up the long-list of upcoming book-based pictures, Warner Bros. Pictures is set to develop "", a film adaptation of Melissa de la Cruz's steamy young-adult book series of the same title, Variety has revealed.

Revolves around three teenage girls who learn how the other half lives when they take summer jobs as au pairs for a wealthy family, the project will ground its story based on the first book of the series. So far, Cruz has already published three of it with the fourth being scheduled to hit the bookstores next spring.

News
>
Movie News
October 06, 2006 07:38:57 GMT
Oscar-winning actress is ready to once again show her first-class acting on screen. The beauty has signed on to topline DreamWorks Pictures' true-life tale entitled "", Variety has reported.

Here Berry will portray a teacher from Reno Nevada named Tierney Cahill who took her sixth-grade students' challenge to run for Congress in the 2000 elections. What's interesting from this is that the actress' billing is considered to be a unique move for Hollywood as Cahill in real life is actually a white woman.

News
>
Movie News
October 06, 2006 06:57:12 GMT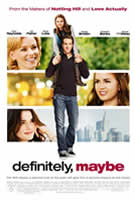 Still enjoys the big success of her recent vehicle, "", has delightfully landed another promising acting stint in her next step. The child actress is set to star in Universal Pictures' rom com flick "", joining other bright talents like , , and also and who both have finally given their nods for the project.

Following Breslin's inclusion, Universal has officially announced that production of the film starts this week in New York City with Adam Brooks at helm. Also writes the screenplay, Brooks will be backed up by behind-the-scene team which include cinematographer Florian Ballhaus, production designer Stephanie Carroll, and costume designer Gary Jones.

News
>
Celebrity Gossip
October 06, 2006 06:18:57 GMT
After a brief period of break, is heading into the music industry all over again. The singer has confirmed the release date of her second solo album, a follow up to her 2004 "Love.Angel.Music.Baby".

The as yet untitled effort is scheduled to hit the stores December 4th later this year. Rumor has it that the new set will be simply titled "Sweet Escape".

News
>
Movie News
October 06, 2006 04:15:54 GMT
"" is getting great visitors indeed. Three stars namely , Troy Garity, and musician have all reached deals to star in the indie family drama, The Hollywood Reporter has revealed.

Spacek will become an estranged mother who finds herself reunite with her son, played by Garity, under dire circumstances in order to save their home. Meanwhile, Matthews is billed to portray the villain.

News
>
Celebrity Gossip
October 06, 2006 04:01:20 GMT
Philadelphia rapper is in critical condition after being involved in a serious traffic accident in New Jersey on Wednesday night Oct 4th.

The star was reportedly on his way to a Yonkers, New York recording studio when a U-Haul truck swerved into oncoming traffic, striking the side of the SUV Cassidy was riding in. The MC was sitting in the rear passenger side seat.

News
>
Movie News
October 06, 2006 03:37:13 GMT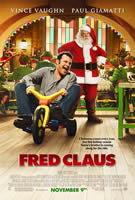 Returning to the big screen, has given his agreement to have a starring role in Christmas comedy "", a production of Warner Bros. Pictures. The rapper will portray an angry elf troubled by the sudden presence of the title character, played by , as he comes to North Pole to assist his brother, Santa Claus.

Also presenting , , John Michael Higgins, and in the cast, the project is scheduled to begin filming next Monday, October 9 in London with David Dobkin at helm. Meanwhile script is written by Dan Fogelman and Jessie Nelson who will also serve as producer along with Dobkin.

News
>
Celebrity Gossip
October 06, 2006 03:20:14 GMT
's legal woes continue to mount as he's been sued by a man who describes himself as Kelly's former "mentor and guide," accusing the star of attacking him and also failing to honor a financial agreement.

In his lawsuit filed Wednesday Oct 4th, Henry "Love" Vaughn alleges that in February he went to Kelly's home in Olympia Fields to watch a basketball game, when one of Kelly's other employees became "verbally abusive." The singer then dragged Vaughn to the basement, where he claims he was attacked and held against his will.

News
>
Celebrity Gossip
October 06, 2006 02:42:13 GMT
Something is in the air, clearly. Just now it becomes public that , the former drummer, may have tumor in his arm.

Barker broke his right arm Sept. 9 while shooting a music video for his new band 's song "When Your Heart Stops Beating" from the band's upcoming album of the same name. Drumming has been cited as one of the possible reasons for the unfortunate.

News
>
Celebrity Gossip
October 06, 2006 02:21:50 GMT
Bad news, injured on the set of the ABC dramedy "Desperate Housewives". The actress "slipped on one of the stairs coming out of her trailer," publicist Liza Anderson explained. "She was taken to St. Joseph's Hospital in Burbank for X-rays. Nothing is broken, but her ribs are very bruised".

It was not the first time Longoria needed to be taken to the hospital from a 'Housewives' set. Back in August 2005 she was hit in the head by a piece of equipment and needed emergency attention.