News
>
Music News
August 26, 2006 06:35:30 GMT
Latin singer has, during the recent taping of his first "" set in Miami, announced he would go on tour in February, beginning in Puerto Rico. Though so, he had no further details concerning that plan.

The forthcoming album, a follow up to Martin's "", has been slated for a November release on Sony BMG, which will coincide with Martin's being honored as Person of the Year by the Latin Recording Academy.

News
>
Movie News
August 26, 2006 05:50:15 GMT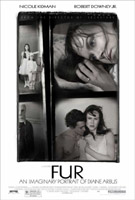 At least "" will have something to mark on aside from its starry cast. The drama biopic has delightfully been selected to open the first Rome International Film Festival on October 13 this year, the organizers of the event have announced Friday, August 25.

In the meantime, its leading actress, , will also make a presence on the opening day. "I love Italy and I feel great affinity with it," so the beauty said in a statement issued by organizers of the festival. "I am especially proud to be christening this important event." With this confirmation, however, Kidman's appearance inevitably will add to a debate in Italy over the rivalry between the Rome event and Venice Film Festival for she had been the headline star at the latter one two years ago.

News
>
Celebrity Gossip
August 26, 2006 05:16:08 GMT
Congratulation for Welsh band for they are the big winners at the 13th annual Kerrang! Awards, held August 24th in London. The music act won two awards all at once, Best Album for "" and Best British Band as well.

, who nabbed five nominations, in the meantime only won one, which was for Best Live Band. For the Best International Newcomer category, the award went to while the Best British Newcomer was . 's "Tears Don't Fall" was chosen as Best Single, and was the Classic Songwriter.

News
>
Movie News
August 26, 2006 04:59:49 GMT
Moving on with his plan to develop his untitled Spanish film project despite his hectic schedule, has revealed that the production of the movie will be commenced after the completion of his third London movie, so Variety has learned.

Revolving around a love entanglement, pic is expected to start the principal photography next summer in Barcelona under Mediapro and Gravier Productions banner. While there is no word yet on the cast, it has been confirmed that the cast will include English-speaking actors who play foreigners in the Spanish city.

News
>
Celebrity Gossip
August 26, 2006 04:27:23 GMT
Subsequent to his rap debut at last Sunday Teen Choice Awards, it is now time for to make his acting debut. It is reported that he's going to act on America's top-rated drama, "CSI: Crime Scene Investigation".

"This is pretty much my first time acting. It's the first time I've actually had a speaking role", so K-Fed told People while on the set of the CBS show. "I was doing stuff for the Teen Choice Awards and got the call while we were rehearsing and I pissed in my pants! I was excited right off the bat. It's the only show that I really, really watch," he continued.

News
>
Movie News
August 26, 2006 04:00:14 GMT
Following the successful attempt in obtaining the rights to T.S. Faull's original screenplay "", Blue Star Pictures and Mandalay Pictures have appointed Canadian helmer Eric Tessier to direct the project, The Hollywood Reporter has revealed.

Presenting an unusual premise, the film follows the journey of a female zombie as she tracks down her killer while trying to save his latest victim. Standing by her side is a funeral director who has a thing for dead girls and helps her stave off decomposition.

News
>
Celebrity Gossip
August 26, 2006 03:47:21 GMT
Supermodel has her driving license being suspended for 12 months after she was convicted of drunk driving in London. The California-born model did admit the charge, yet blamed the incident on drugs she was taking for a urinary infection.

A district judge, however, ruled that she failed to prove she should be excused from a ban because of medical circumstances. "She was a drunk driver who must have known that she was at risk of being over the limit. That must have been very obvious to her from the large amounts of alcohol she drank that day," District judge Emma Arbuthnot said.

News
>
Movie News
August 26, 2006 03:30:13 GMT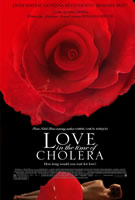 The list gets bigger this time. Three more stars namely , Hector Elizondo, and Fernanda Montenegro have been confirmed to join the cast of "", the New Line Cinema's adaptation of the Gabriel Garcia Marquez's book, Variety has reported.

With this inclusion, the trio therefore is the latest addition in the line-up after the recruitment of , , and Giovanna Mezzogiorno. Production is scheduled to begin on September 4 in Cartagena, Colombia, and London with Scott Steindorff producing through his Stone Village banner.

News
>
Celebrity Gossip
August 26, 2006 03:28:51 GMT
Beautiful and sexy actress Brande Roderick is engaged to marry boyfriend Glenn Cadrez, former Denver Bronco. Report regarding that matter was first confirmed exclusively to People by her representative.

Cadrez popped the question Sunday August 20th in front of more than 30,000 spectators at the Del Mar Classic horse race in Del Mar, Calif., where Roderick was on hand to present the prize to the winner.

News
>
Movie News
August 26, 2006 02:55:40 GMT
Adding its project of film adaptation after "" and "", New Line Cinema has set to develop "" based on a book of the same title written by ex-L.A. homicide detective Steve Hodel.

While there is no word yet about either cast or director, the company has assigned Ralph Pezzullo to pen the script with Hodel as the executive producer. The movie itself will likely to stick close to the book which follows Hodel's investigation into Hollywood's most infamous unsolved crime that unexpectedly led him to assume his own father as the murderer.

News
>
Music News
August 26, 2006 02:47:55 GMT
Grammy-winning singer has planned to make cameo performances on the season premiere of CBS' "CSI: Crime Scene Investigation", promoting his upcoming third studio album, "".

There in the show, Mayer will perform two songs from the set, "Waiting on the World to Change," and "Slow Dancing in a Burning Room" in a scene set in a Las Vegas nightclub. He will, moreover, star as himself.

News
>
Celebrity Gossip
August 26, 2006 02:19:00 GMT
While is out there, somewhere in Bahrain, a wildfire burned about 40 acres of his Neverland Ranch on Friday August 25th, coming within a quarter-mile of the main residence, officials said.

There were about 100 firefighters battling the blaze along with water-dropping helicopters. Fortunately, no structures, including the merry-go-round, caught fire, Santa Barbara County Fire Department spokesman Jeff Ross confirmed.

News
>
Movie News
August 26, 2006 02:05:25 GMT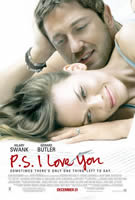 Once again plunges himself to drama genre, has given positive sign to join in the cast of Warner Bros.' new project of "." The first major male cast member included in the list, the actor is billed to portray the deceased husband of Holly Kennedy, played by Swank.

Based on Cecilia Ahern's best-selling novel of the same title, "P.S., I Love You" revolves around a young Irish widow who finds out that her late husband has left her a package of letters intended to help erase her pain and start a new life. Steven Rogers is assigned to adapt the screenplay with Wendy Finerman seating as the producer. Production is expected to begin by fall in New York and Ireland.