News
>
Movie News
July 31, 2006 08:42:37 GMT
As Columbia goes on to develop "Roadside Picnic", David Jacobson has been tapped to direct the project with Neil Moritz seating as the film's producer, Variety has revealed. While cast still remains unknown, pic is made based on the book written by Russian authors, Boris and Arkady Strugatsky, under Columbia Pictures.

Also plotted to adapt the book, Jacobson has been known for his efforts both in directing and writing as seen in "Criminal" (1994), "Dahmer" (2002), and "Down in the Valley" (2005). As for Moritz, he has produced numerous screen features since 1990, including those of "" (1997), "" (2005), "" (2006), and TV series "Poison Break."

News
>
Movie News
July 31, 2006 07:50:44 GMT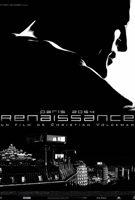 An unusual animated feature from France is on the way to see its release on theatres in the States as Miramax has satisfyingly obtained the U.S distribution rights to the film to bring it up on cinemas by September 22 this year.

Entitled "", the sci-fi thriller picture was made by Christian Volckman in black & white while featuring glowing English voice cast of , Catherine McCormack, Jonathan Pryce, and Ian Holm. The story takes place in the future Paris where the city is governed by the evil Avalon company.

News
>
Movie News
July 31, 2006 06:51:07 GMT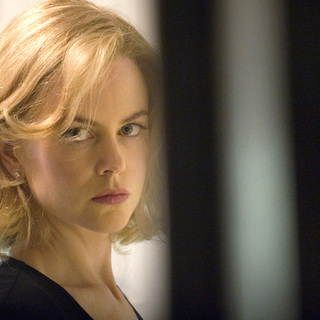 ©
Keeps moving on to compile its cast, "" has delightfully added one more star to join in and it's really a huge one as the star is none other than , Variety has reported.

Taking different approach this time, the Oscar-winning actress will stand on antagonistic side as the villainous and glamorous Mrs. Coulter opposite newcomer Dakota Blue Richards who has been billed to play the lead role of Lyra Belacqua.

News
>
Celebrity Gossip
July 31, 2006 06:20:45 GMT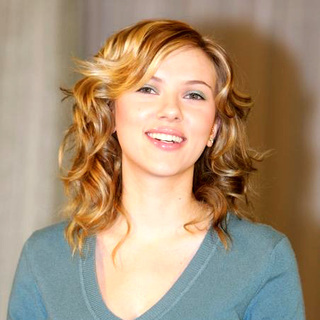 After undergoing such hectic filming schedule, is planning to take a break from the industry. Has completed four films over the past twelve months, the actress feels the need to take a break and thus about to take a summer off.

In an interview with PageSix, Scarlett revealed "I've been working non-stop and I think it's time I treated myself to a little vacation. What I'm planning to do is go with a couple of my girlfriends to the Caribbean. I have decided I definitely need the Caribbean. I have a decent break right now. Like about six weeks because I don't start again until September."

News
>
Movie News
July 31, 2006 05:33:07 GMT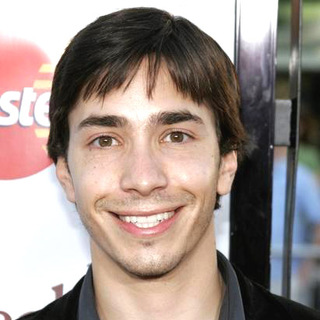 One step further and will have his way to be in the cast of "Die Hard 4", one of the high-anticipated sequels to come. IESB.net has confirmed that the striking star is in the final stages of his negotiations to join the flick to play either the son of John McClane or a computer hacker that he teams up with.

A native of Connecticut, Long has been seen last year taking roles in "" opposite and "" alongside , , also . His 2006 projects include "", "One Part Sugar", and "" among others.

News
>
Celebrity Gossip
July 31, 2006 05:09:36 GMT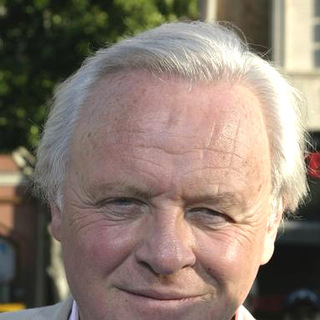 Oscar-winning actor injured on the set of his latest film "" because of which he has to spend the next few days in a wheel-chair.

Revealing on the incident, the actor said he was shooting a scene that required him to run along a hospital corridor when he slipped over and twisted his leg.

News
>
Celebrity Gossip
July 31, 2006 04:43:50 GMT
and rekindle their romance? It is still an unknown fact indeed but the fact that they have been spotted getting close over lunch has prompted rumors they are on again.

The actress and tennis player, who broke up in 2004 after nearly two years together, reportedly have met up again for lunch at the W hotel in Los Angeles. As per People magazine, the pair was spotted talking animatedly throughout their meal.

News
>
Movie News
July 31, 2006 04:36:59 GMT
A serious fire incident unexpectedly occurred on the set of "", the latest installment of James Bond franchise, at Britain's Pinewood Studios on Sunday, July 30, collapsing the roof of a sound stage transformed into a replica of Venice for the production of the movie.

While the cause of the fire had not yet been known, no one was believed to be hurt fortunately. In the meantime, it took about 50 firefighters and eight fire engines to tackle the blaze as there were several cylinders of flammable gas exploded during the occurrence.

News
>
Celebrity Gossip
July 31, 2006 04:12:22 GMT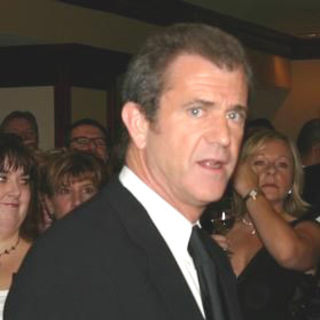 Academy Award-winning actor, director, and producer issued a statement Saturday July 29th, 2006 apologizing for saying "despicable" things to sheriff's deputies when he was arrested for investigation of DUI.

"I acted like a person completely out of control when I was arrested and said things that I do not believe to be true and which are despicable," Gibson said.

News
>
Movie News
July 31, 2006 03:42:54 GMT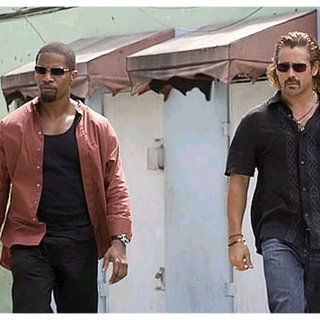 ©
Aye Pirates, sheath your swords and draw back for the guns of "" cops have certainly been too tough for you to defeat.

Pairing up and as the iconic TV characters Sonny Crockett and Ricardo Tubbs, the crime-thriller flick has successfully garnered $25.2 million to push down adventurous "", which managed to take in $20.5 million this time, to number two and so, ends the film's 3-consecutive-week reign at the box-office, according to studio estimates Sunday, July 30.

News
>
Celebrity Gossip
July 31, 2006 03:35:08 GMT
After an "amicable split", veteran singer finally files for divorce from estranged wife . British newspapers said, that would be one of the most expensive breakups in the country.

With McCartney, former member of , blamed Mills' "unreasonable behavior" and argumentative as the cause of the split, a spokesman for the woman Phil Hall, said she was unhappy about the reports and "going to be filing her own counterclaims about matters both in this country and America".

News
>
Celebrity Gossip
July 31, 2006 02:45:04 GMT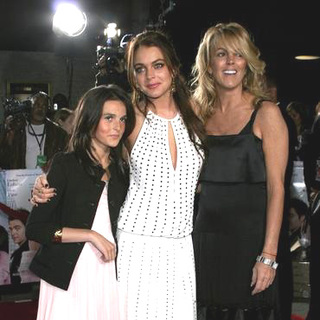 Teen actress created abuzz after another. On Wednesday July 26th her publicist claimed the actress was taken to the hospital from the set of her upcoming movie, "", which was claimed as a result of overheating and dehydration.

While several sources told PEOPLE that Lindsay had been at the nightclub Guy's Tuesday night prior to her hospitalization, James G. Robinson, CEO of Morgan Creek Productions, the production company behind the film, wrote a letter posted Friday on TheSmokingGun.com., blasted Lindsay's heavy partying habit for her late arrivals and absences from the production.

News
>
Celebrity Gossip
July 31, 2006 01:59:40 GMT
Former Playboy model and her on-off partner tied the knot Saturday July 29th, 2006 onboard a yacht off the shore of Saint-Tropez, France, the actress' spokeswoman, Ann Gurrola said while adding more details on the wedding would be available Monday.

Unlike many other brides in common, Pammy didn't wear the commonly white gown but wore a white string bikini instead as she walked down the aisle. Though so, "She was the most beautiful bride I've ever seen, like a modern-day ," Tamara Mellon, owner of Jimmy Choo commented. "Kid Rock was a total rock star. He gave her a good kiss. Everybody was crying."