News
>
Movie News
July 26, 2006 09:01:48 GMT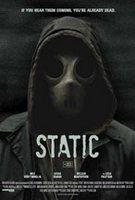 Once again involved in the making of gangster-themed movie, British filmmaker Guy Ritchie has been tapped to helm a long delayed project of Columbia Pictures, "." Being developed since 2001, the picture previously has been entrusted to Stephen Kay then Chris Robinson to direct with Brad Gann working on the scripts, but sadly got stalled afterwards before being offered to Ritchie.

While either cast or release date has not yet been revealed, it has been reported that the story will focus on a wrongly imprisoned gangster who has to make his way through crooked cops plus rival gangs with the help of his loyal posse to testify against the dirty cops who put him away.

News
>
Celebrity Gossip
July 26, 2006 08:20:40 GMT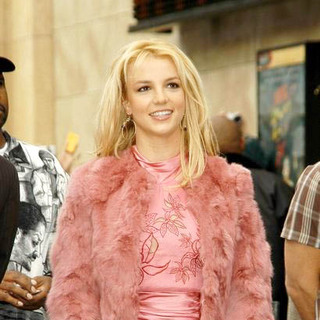 Oops, went into false labor on Saturday July 15. However, the so-called a "family-insider" told In Touch Weekly "She's fine now".

"Britney started cramping. She had a real scare." Just for you to know, the star also had a few health scares during her first pregnancy with baby boy Sean Preston.

News
>
Movie News
July 26, 2006 08:12:34 GMT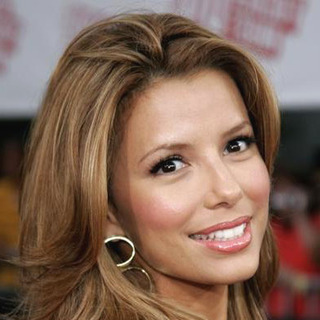 Presenting a seemingly good premise in "How I Met My Boyfriend's Dead Fiancee", writer-director Jeff Lowell now also assembles a nice cast as well for names like , , and have delightfully been confirmed to join forces together in helping him bringing out the project onto the big screen.

Another production of Gold Circle Films which will be Lowell's directorial debut, this comedy flick centers around a female psychic who falls for a skeptic but later faces unexpected obstacles in her love journey due to the interference of his dead fiancee. As the picture is slated to start shooting process by August 24, Longoria will play the titular role with Rudd billed to be her boyfriend while Bell will portray the psychic.

News
>
Celebrity Gossip
July 26, 2006 07:29:37 GMT
Her baby boy is her inspiration that pop singer willingly decided to design a range of clothes for babies.

Britney, moreover, admits to use her time in between mothering Sean Preston while waiting to give birth to her second child amusing herself with 10-month-old son Sean's wardrobe.

News
>
Music News
July 26, 2006 06:57:33 GMT
Now that guitarist has recovered from a head injury, is more than ready to head back to US for the sake of their "Bigger Bang" tour. And thus the music act announced, Tuesday July 25th, a string of 17 U.S. and Canadian concerts for the fall.

The rockers further said they would start the second leg of their North American tour on September 20 in Boston and finish in Los Angeles on November 18. The tour's stops will among others include Las Vegas; Missoula, Montana; Atlantic City, New Jersey; Austin and El Paso in Texas; Oakland, California; Glendale, Arizona; and Vancouver, British Columbia.

News
>
Celebrity Gossip
July 26, 2006 06:21:50 GMT
While is busy denying recent reports mentioning he has had a new girlfriend shortly after splitting from , the actress herself is busy with her new boy toy.

Rumors are abuzz that Carmen is dating as the twosome was spotted leaving a secret show at the Big Apple's Element venue through the backdoor this week.

News
>
Music News
July 26, 2006 05:00:09 GMT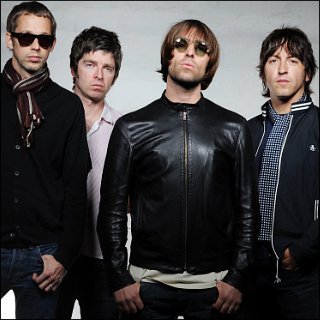 British rock band have announced they are about to release a greatest hits album on November 20th later this year. The set, tentatively titled "", will feature a mixture of chart singles and lesser-known B-sides, all chosen by the band.

The 18-track double album will among others include their 1994 debut single "Supersonic" and their sing-along classic "Wonderwall" besides that of the band's best B-sides, "Acquiesce" and "Half The World Away".

News
>
Celebrity Gossip
July 26, 2006 04:34:08 GMT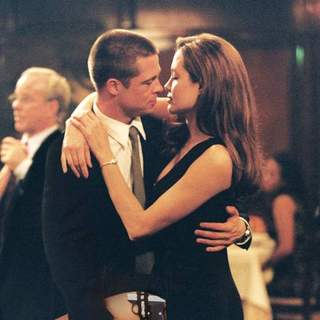 ©
"Brad promised his last wife on their wedding day they'd be together forever, and they didn't make it. He is a sensitive soul who just wants to make sure he can keep his promise this time around." That's how Betty Russell, the actor's grandmother said on the reason why has yet married to .

In other words, it seems that Pitt really is devastated by his divorce from that he won't get married with Jolie until he's certain they will be "together forever."

News
>
Movie News
July 26, 2006 04:12:41 GMT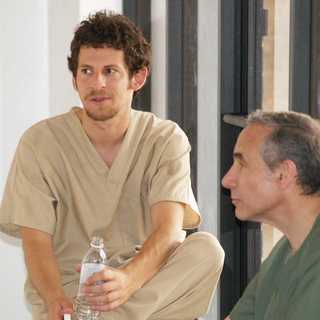 ©
Wanting to remind people of an awful incident happened in Arizona back in 1993 about a cult that took over one of the state's towns, a wide-screen feature depicting the tragedy entitled "" is now in development under Landau Motion Pictures with Seth Landau himself as the helmer to meet a 2007 release.

The second effort by Landau after his 2005 work, "Take Out", the picture has already included stars like Tony Todd, George Wendt, Tiffany Shepis, Daniel Roebuck, plus Bobby Slayton in the cast list and is expected to complete the post-production by June 2007. While waiting for it to come up on commercial theatres, a trailer of the film will be posted online during the week of Halloween 2006.

News
>
Celebrity Gossip
July 26, 2006 04:11:40 GMT
New rumors surface by the hour that Stacey Ferguson and boyfriend split.

This report sparked soon as the 33-year-old actor was spotted lounging around his Brentwood backyard pool this past Sunday with two unidentified buxom blondes in skimpy bikinis.

News
>
Celebrity Gossip
July 26, 2006 03:35:24 GMT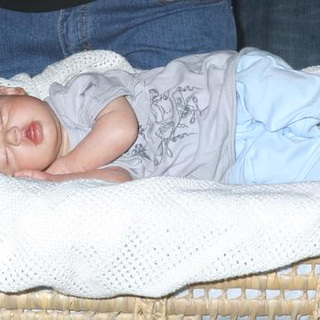 Shiloh Nouvel Jolie-Pitt, the newly-born of celebrity couple and , has set a new record. The barely two-months baby has been chosen to be the first infant ever memorialized in wax by Madame Tussauds.

Report on that matter was released on Tuesday July 25th by the New York outpost of the museum. The wax form of Shiloh, who is claimed as "the world's most famous baby" per Madame Tussauds, will be unveiled to the public on Wednesday.

News
>
Celebrity Gossip
July 26, 2006 03:16:23 GMT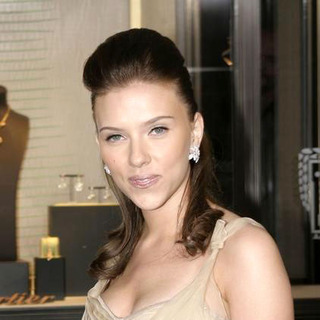 Hollywood star has signed a multi-year deal with sports giant Reebok to be its new face.

"Enthusiastic" about working with Reebok, Johansson will also create the Scarlett "Hearts" Rbk line. For this line, the beauty will join in the design process besides modeling as well.

News
>
Celebrity Gossip
July 26, 2006 02:40:27 GMT
It is sad to say that only days after was caught in a sexual encounter with a stranger, his longtime partner Kenny Goss decided to call-off their wedding.

Both Michael and Goss initially have planned to mark the tenth anniversary of their relationship later this year with a same-sex civil partnership. Unfortunately, the incident in which Michael was caught having gay sex with a jobless van driver in London's Hampstead Heath last week, has led to such realization about their commitment to one another.