News
>
Music News
July 14, 2006 08:54:12 GMT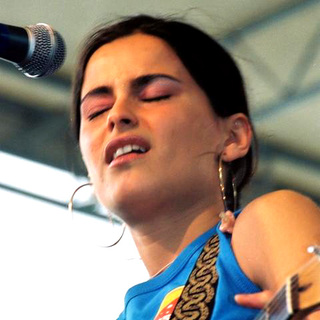 's "Promiscuous" holds the No. 1 spot on the Billboard Hot 100 for the third consecutive week. On top of that the track also is the chart's greatest airplay gainer and remains atop the Pop 100 and Hot Digital Songs charts for a third frame each.

Back then to the Hot 100, 's "Crazy" secures the 2nd place, just one place ahead of 's "Me & U" which moves up one place from last week position to No. 3. 's "Hips Don't Lie", in the meantime, falls two places to No. 4, followed after by 's "It's Goin' Down" at No. 5.

News
>
Music News
July 14, 2006 08:31:36 GMT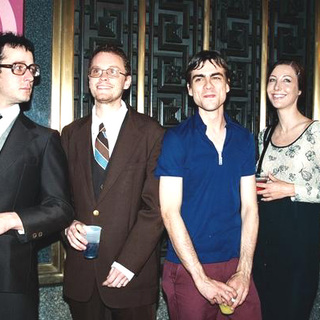 The indefinite hiatus of rock band seems to turn into a permanent split, as the band's frontman Rivers Cuomo stated to MTV recently "Really, for the moment, we are done. And I'm not certain we'll ever make a record again, unless it becomes really obvious to me that we need to do one."

Denied band tension as the reason for any split, Cuomo instead suggesting that it was all because there was no need for another Weezer album.

News
>
Celebrity Gossip
July 14, 2006 08:14:03 GMT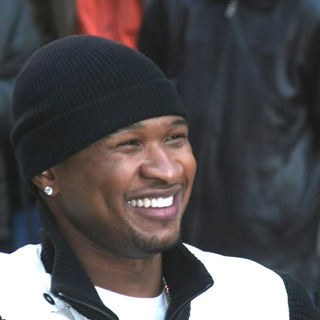 R&B crooner is about to make his Broadway debut. The five-time Grammy winning singer has been tapped to take over the role of conniving lawyer Billy Flynn in the long-running musical revival "Chicago".

"I have always admired Broadway actors for their showmanship, dedication and focus that goes into performing live on stage every night," Usher said in a statement. "Being on Broadway allows you to connect to audiences in a whole new way that's different from music and movies."

News
>
Movie News
July 14, 2006 07:27:13 GMT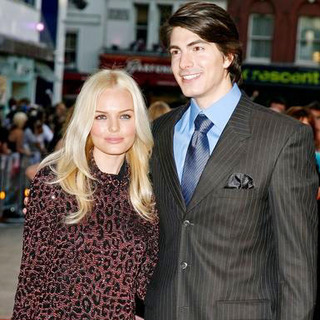 "" to London and people happily celebrate the coming of the superhero.

Received generally good reviews and has thus far made over $187 million at the US box office following its June 28, 2006 release, "Superman Returns" lands his feet in London on July 13th, 2006. Crowds, from fans to cast, began to gather in Leicester Square from 4pm.

News
>
Music News
July 14, 2006 07:00:17 GMT
Despite her cracking marriage, is moving one step further heading for a better singing career. The pop babe is inviting fans to purchase a personalized version of her song "A Public Affair" by logging on to Yahoo! Music beginning July 18 or www.jessicasimpson.com and other music sites a week later.

This is the first time ever that music fans have been offered the innovative opportunity to put their own name into a customized pop song so that the lyrics are literally calling out their name. The idea, dubbed Custom Cuts, was created by Epic Records.

News
>
Celebrity Gossip
July 14, 2006 06:38:01 GMT
New rumors surface by the hour that and hubby are calling in marriage help. According to US reports, the couple has hired a counselor to help them save their marriage.

Britney and K-Fed are reported to have spent a $1,000 (£555), just to bring in expert to help them solve marital problems, which they claim as nothing more than petty disagreements.

News
>
Music News
July 14, 2006 06:21:40 GMT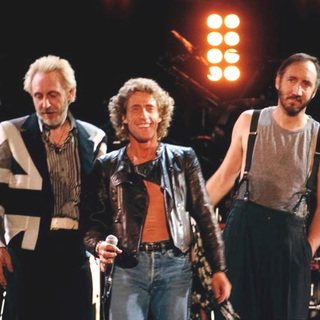 Legendary music group has announced plans to launch its first worldwide tour in more than 20 years in September and is set to release its first studio album since 1982.

Singer Roger Daltrey and guitarist/songwriter Pete Townshend, the surviving members of the hard-driving British foursome, will kick off the tour on September 12 at Philadelphia's Wachovia Center and perform across the United States and Canada into December.

News
>
Celebrity Gossip
July 14, 2006 06:04:44 GMT
Wanna know more about the Hollywood hunk? About the star's career, his religion, even his sexuality? British writer Andrew Morton makes it possible for fanatics as the man has taken up the task of penning a, tell-all, biography of the actor.

Sources tell TMZ that Morton has spent the last several months in Los Angeles interviewing people close to Cruise to reveal all about the movie stars, from his acting career, believe, to his sex life. Now that the research has completed Morton is busy writing the manuscript.

News
>
Music News
July 14, 2006 04:54:47 GMT
Gaining success and popularity as the vocalist of the American hip-hop and pop group , the time has come for to go solo.

And by now on the time is drawing near for the female singer to have her debut solo album, titled "", touches the market September 19, 2006.

News
>
Movie News
July 14, 2006 04:09:59 GMT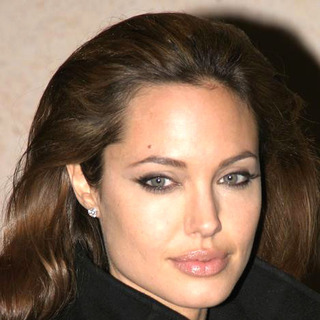 is getting back into the industry, signing her second film deal since giving birth to daughter Shiloh. The newly mom will play Mariane Pearl, the widow of slain Wall Street Journal reporter Daniel Pearl, in a movie produced by 's Plan B production company.

The flick, tentatively titled "", is an adaptation of Mariane's best-selling nonfiction book, "A Mighty Heart: The Brave Life and Death of My Husband Daniel Pearl." "The film will focus on the deep collaboration between people around the world in search of Daniel in 2002," Pitt told People. "We hope the film can increase an understanding between people of all faiths and portray the story and the people involved as honestly as possible without anger or judgment."

News
>
Movie News
July 14, 2006 03:26:44 GMT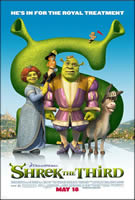 DreamWorks Animation announced Thursday July 13th, that the final cast for its upcoming computer-animated comedy "" has been set. The studio will keep maintaining the flick's original cast from "Shrek" and "", , , , , , and .

Joining the cast for "Shrek the Third" is an all-new ensemble of actors and comedians. They among others are as Cinderella, as Snow White, as Rapunzel and Cheri Oteri as Sleeping Beauty. Also joining the hit animated comedy's cast are as Captain Hook, as Sir Lancelot, and veteran Eric Idle as Merlin the magician.

News
>
Music News
July 14, 2006 03:05:23 GMT
is planning to hit hard once again the music industry with her comeback to the scene. The singer, moreover, is having great idea about that.

The star, who is expecting her second child in September, intended to do a duet with her aspiring rapper husband . Besides, Spears also is going to design baby-clothing line.

News
>
Celebrity Gossip
July 14, 2006 02:53:23 GMT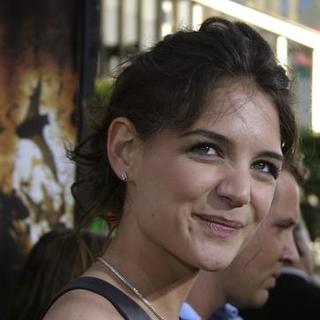 With all of the pregnancy rumors and baby news as of late, finally breaks her silence, hitting out at the claim that she's pregnant with a second child with actor .

The actress, due to her rarely been seen in public since giving birth to daughter Suri on April 18, has prompted second pregnancy rumors as that stated by the couple's neighbors, "I heard from a lot of people that Katie is pregnant."

News
>
Celebrity Gossip
July 14, 2006 02:32:39 GMT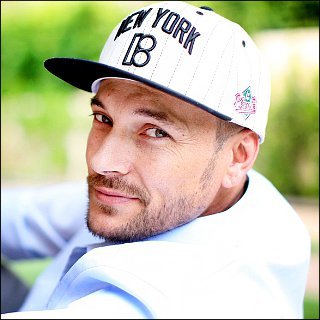 has reached some progress. The husband of pop superstar is pulling his own weight in his marriage to the singer. Well, at least for now on.

The so-called K-Fed has reportedly earned $700,000 in the last four months, such amount of money that is quite big for the former back-up dancer.