News
>
Movie News
July 08, 2006 07:45:18 GMT
Another novel-based film is heading into production as Doug Liman and Denise Di Novi have been reported by Variety to have joined forces together to make "Vaporetto 13", an adaptation of Italian author Robert Girardi's work of the same title, so Variety has reported.

Produced by Hypnotic and Di Novi Pictures, the project will begin filming process by late October in Venice with Gregor von Bismarck at helm and Greg Pruss writing its screenplay while cast remains unrevealed.

News
>
Movie News
July 08, 2006 07:09:43 GMT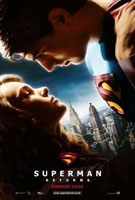 This time, "" can really claim its glory in the box-office for the flick has satisfyingly set a new record to be the best opening week movie at IMAX theatres for a Hollywood new release with $6.83 million. Scoring seven-day per-screen average of $89,804 domestically and $67,888 internationally, the 3D version of this superhero flick has been reported to encounter numerous sold-out shows in several key international territories and so, certainly brings delight to both Warner Bros. Pictures and IMAX Corporation which thus intends to launch the movie on 24 more IMAX theaters in coming weeks.

"These phenomenal results demonstrate the consumer enthusiasm for experiencing Superman Returns in IMAX 3D," IMAX Co-Chairmen and Co-CEOs Richard L. Gelfond and Bradley J. Wechsler have said in their response to the amazing outcome. "We are confident that this amazing film and the immersive quality of The IMAX Experience(R) will continue to draw audiences to the growing IMAX theatre network."

News
>
Movie News
July 08, 2006 05:30:42 GMT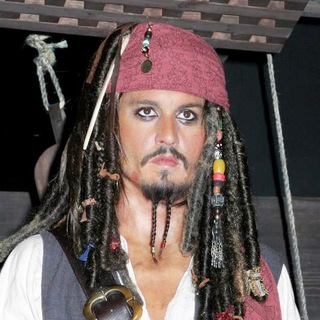 As one of the highly anticipated sequels of this year, "", is coming to the surface now, talks over its capability to gain tremendous amount of cash really has become one hot topic to discuss about. According to industry predictions, the movie sure has great potentiality to beat "" in breaking the record for the best weekend opening ever while BoxOfficeMojo.com exec Brandon Gray, even predicts that the movie would draw $117 million from the theatres. For information, the superhero flick has successfully garnered $114.8 million when released in 2002 and since then has held the record with "" followed behind.

The predictions could as well turn out to be right for online ticket retailer Fandango has confirmed that the picture had already created a new record for tickets sold the day before an opening, selling at an average rate of seven per second and represented 91 percent of all its sales on Thursday, June 6. Supported by the fact that the film rolls in 4,133 theaters this weekend, the third-most in Hollywood history, chance to meet the expectations seems fat enough.

News
>
Celebrity Gossip
July 08, 2006 04:58:43 GMT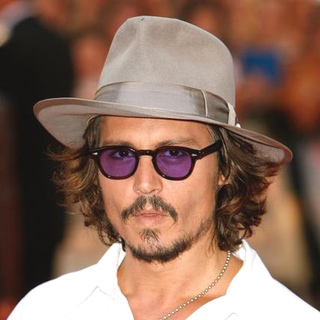 Hollywood movie star adding one more award to his collection as he's been granted Paris' Grand Medaille de Vermeil, an award given to those who demonstrate devotion to the city.

The actor was handed the award, known as the highest honor for achievement in the French capital, by the Mayor of Paris, Bertrand Delanoe at the French premiere of his new film, "".

News
>
Music News
July 08, 2006 04:29:20 GMT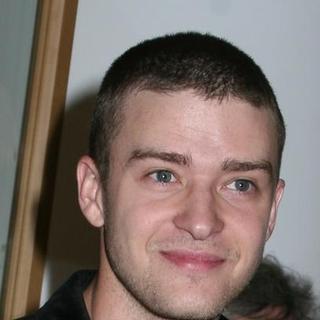 The famous pop singer has "SexyBack", the new single from his upcoming LP "", hit the radios and thus you can stream it online.

And as a way to promote his new set, due out in September later this year, Justin has held a press conference Friday morning July 7th in Paris.

News
>
Music News
July 08, 2006 03:45:30 GMT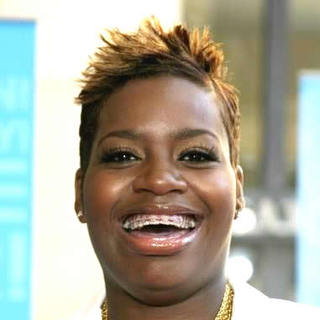 While the new American Idols are busy with their "American Idols Live!", the third season Idol is in the recording studio preparing her upcoming LP.

As for her new album, Fantasia has it very special for she's collaborated with her American Idol, , for one of its tracks. "She's my idol, and I've always wanted to do something with her," Fantasia said while adding "Actually, she wanted to meet me when I was on the 'Idol' show and I was nervous and I didn't want to meet her, but I'm ready now. I'm better now, and it's an honor and a blessing to get to perform with such an awesome woman. She's a legend."

News
>
Movie News
July 08, 2006 03:25:56 GMT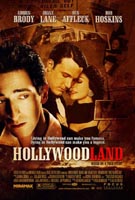 While the magic of "" still works its effect in theaters, Hollywood is ready to bring up another Superman movie to the surface as well, but don't get this wrong, it does not tell about the popular fictional superhero but the man who has played this Man of Steel. Yes, the movie, entitled "" in fact revolves around the story of late George Reeves, best known for portraying Superman on TV series "The Adventures of Superman" back in the '50s.

Based on the actual events that surrounded the death of the actor and the investigation conducted to find the truth amidst the official verdict stating the death was a suicide, the picture is scheduled to be released in September this year under Focus Features with Allen Coulter at helm.

News
>
Celebrity Gossip
July 08, 2006 03:10:54 GMT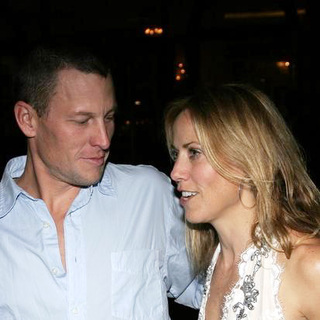 To be apart from ex-fiance while she was battling breast cancer was difficult for . The singer spills all to Vanity Fair magazine in its August issue.

Crow and Armstrong announced their split in February after two years of dating and more than five months engagement. Time went by and 17 days later Crow was diagnosed with Stage I breast cancer. She first called her parents, before then contacted Armstrong who was on a solo road trip from Lake Tahoe, Calif., to Oregon.

News
>
Music News
July 08, 2006 02:38:43 GMT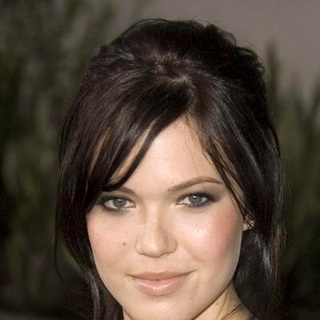 Singer-actress and rock band Army of Anyone have become the first ever artists to sign with a new record label which management company The Firm is starting up.

The new record label's releases will be distributed by EMI Music in the U.S. and licensed for international territories.