News
>
Celebrity Gossip
July 05, 2006 06:45:40 GMT
Laugh, that's what does when she was faced to reports saying her freshly divorced new boyfriend is still pining for ex wife .

The MTV host, in fact, insists she and Lachey are very happy together, claiming they are dating each other exclusively and are determined to make their relationships work, despite the fact that she lives in New York City and he lives in Los Angeles.

News
>
Celebrity Gossip
July 05, 2006 06:21:34 GMT
Jessica Sutta of finally laid the rumors to rest and has confirmed that there's nothing between her and singer and so untrue the recent rumors claiming she's dating the pop singer.

Blunt broke up with long-term girlfriend Camilla Boler earlier this year, after reports emerged that he had been involved with a series of famous women.

News
>
Celebrity Gossip
July 05, 2006 05:57:38 GMT
She does admit that her family has a history of anorexia, but on the other way around insists she does not have an eating disorder.

Oscar-nominated actress has, on Tuesday July 4th in London to promote "Pirates of the Caribbean: Dead Man's Chest," rubbished recent reports claiming she was anorexic or had another eating disorder that sparked quickly after she appeared in the film's premiere in a revealing gold Gucci gown.

News
>
Celebrity Gossip
July 05, 2006 04:45:50 GMT
They are no longer husband-and-wife, but and remain good friends. It is apparent to everyone as Kidman did invite the actor on her wedding day, while the hunk himself sent a good luck message to the actress the day she had her marriage with .

A source tells the Sunday Mirror, "Tom wished Nicole all the best and was pleased all the troubles between them were over. He also said how much he hoped she finds joy."

News
>
Celebrity Gossip
July 05, 2006 04:22:53 GMT
We call it "blessing in disguise", but as for she has her own words to describe her relationship with boyfriend . The actress has revealed that she and Bloom have come through a tough spot to emerge stronger then ever.

"There are certainly difficulties", Kate said on her being apart from Bloom as she has to finish filming "" in Australia, whereas the actor was in the Caribbean filming "Pirates of the Caribbean".

News
>
Celebrity Gossip
July 05, 2006 03:29:13 GMT
Newlyweds and maybe want to make it good with their wedding photos when they released one of their June 25 nuptial to the world's media in exchange for a charitable donation. Unfortunately, the fact works just the opposite, their exclusive wedding pictures fail to produce donations.

The celebrity couple released the photo hours after their Sydney, Australia, wedding as an attempt to curb aggressive paparazzi tactics at the ceremony. That's for everybody to know.

News
>
Celebrity Gossip
July 05, 2006 02:58:32 GMT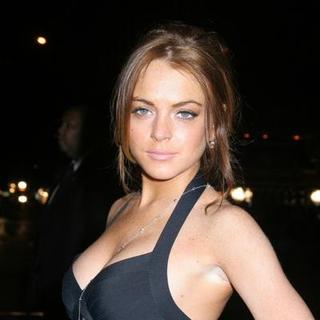 The has just-turned 20 years old actress is falling in love. The beauty has revealed she has a crush on a famous London guy, but won't reveal who he is.

"There is a boy I like. I'm sure people will start writing about him soon. He lives in London, it's so hard," the star told Britain's GQ magazine.

News
>
Celebrity Gossip
July 05, 2006 02:34:33 GMT
The long fourth of July holiday weekend makes it possible for such celebrities as and to have a break from their hectic schedules. The two celebrities and their husbands, and , got together on Sunday July 2nd at Brangelina's Santa Barbara home for a baby playdate.

Apparently the Stefani-Rossdales, who live in nearby Los Feliz, had been friendly with Brad in the past and are reigniting the friendship with the births of their babies.