News
>
Celebrity Gossip
July 01, 2006 08:34:32 GMT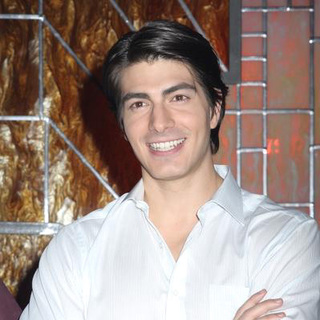 It seems the power of the new Superman is way too strong to beat indeed this time. Newcomer , who portrays the Man of Steel in the latest installment of the superhero series, "", has soared high to be the most-searched celebrity on AceShowbiz.com and so deserves the top rank on its June 2006 edition of Celebrity Buzz.

Large attention also has been directed to following the wide publications she has received which included the rumor of her divorce and her nude pose on Harper's Bazaar cover besides her new appearance with dark hair, leading her to secure the second position on the list as consequence. Taking up the third rank is , who has gone one notch higher from her last position to replace .

News
>
Movie News
July 01, 2006 06:47:41 GMT
So it now makes two to make "" as has given positive sign to star alongside in bringing up the project to the big screen, BlackFilm.com has reported. The talented actor probably will be given the role of Ben Cortman, the neighbor of the film's protagonist, Robert Neville played by Smith.

Directed by "" helmer Francis Lawrence, the picture is based on Richard Matheson's book which describes Neville as the last living man on Earth surrounded by throng of vampires who are all hungry for his blood. The story follows Neville as he stalks the sleeping undead in the daylight while trying to save himself from being the vampires' victim at night.

News
>
Celebrity Gossip
July 01, 2006 06:43:24 GMT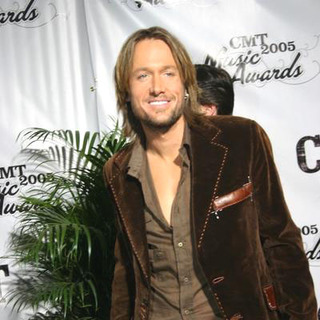 We have country crooner as Country Weekly magazine's Country's Sexiest Man. What about the female one then? Who's Country Music's Most Beautiful Woman according to the publication?

The recent poll, released Friday June 30th, has on the very top position with the article saying "To thousands of fans, Faith embodies the ideal woman who really `has it all', classic beauty, a superstar career, a great marriage to and three lovely daughters. No other country star projects a sexier, more stunning image."

News
>
Movie News
July 01, 2006 06:12:45 GMT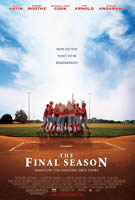 An awful happening took place during the shooting of "" on Friday, June 30 when a helicopter which has been used to film scenes for the movie crashed in eastern Iowa and killed one person while critically injured two others.

In accordance with the statement of Jim Saunders, spokesman for the Iowa Department of Public Safety who said the crashing happened just before 1 p.m., The Gazette has reported through its Web site that the vehicle at that time carried the pilot, a producer, and a photographer to shoot a parade before hitting power lines and fell down onto a field about 10 miles southwest of Cedar Rapids.

News
>
Celebrity Gossip
July 01, 2006 06:07:52 GMT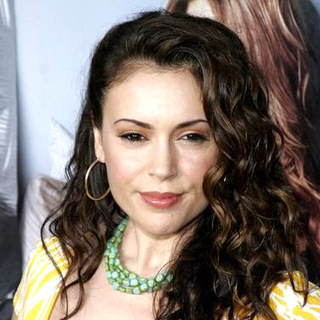 Acting is not the one and only thing can do. More than that, the beauty also is good at fashion.

Alyssa announced Friday June 30th that she'll be partnering with G-III Apparel Group and Major League Baseball to create a line of ladies' baseball gear designed for juniors (aka WB fans).

News
>
Celebrity Gossip
July 01, 2006 04:56:37 GMT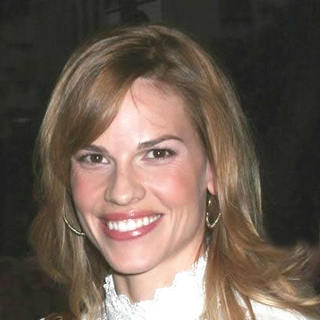 She has won an Oscar but that doesn't mean will stop there. The actress instead wants for more and thus inks deal to represent French fashion house Guerlain's latest fragrance called Insolence.

In fact, her posing for the scent is that of an extraordinary one as Swank dropped her clothes and bared all for the photoshoot.

News
>
Celebrity Gossip
July 01, 2006 04:28:38 GMT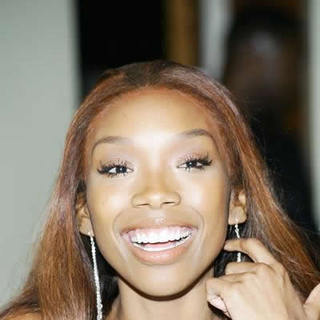 Could be the replacement of the just departing Star Jones Reynolds on "The View"? Well nothing is impossible for the singer-actress as she's been tapped to fill in on the ABC morning show next Wednesday and Friday.

That Brandy will appear on the show, her representative has exclusively confirmed it to People. "America's Got Talent has really opened a lot of doors for me. I want to do a lot more TV." Brandy tells People about her new role.

News
>
Celebrity Gossip
July 01, 2006 04:27:27 GMT
Being consistent in recognizing positive portrayals of Latinos in entertainment industry, Imagen Awards once more comes to the surface this year with notable names included in the nomination list announced Thursday, June 29. In category of Best Leading Actor, there lined up the likes of , , and while that of Best Leading Actress put together , , Ines Sastre, also , who received praise from her performance in acclaimed teen flick "The Sisterhood of the Travelling Pants."

Other stars who nabbed nomination at the event included , Vanessa Anne Hudgens, , , and , the latter three being nominated in the same category of Best Lead TV Actor. Meanwhile, "", "", and "" have been mentioned as the three finalists for the Best Picture category.

News
>
Celebrity Gossip
July 01, 2006 03:51:52 GMT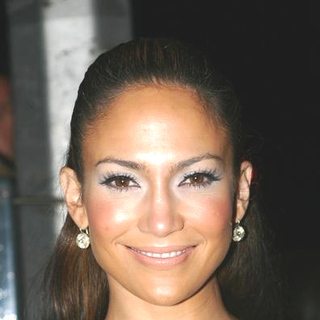 could feel relieved, for a little while, as her ex-husband Ojani Noa has agreed not to publish the tell-all book of the actress-singer he wrote while the process of settling down a lawsuit over the set is running.

The first husband of Jenn agreed Friday June 30th to a preliminary injunction that prevents him from publishing his plans to pen a tell-all book about his former wife. Los Angeles Superior Court Judge David Yaffe signed an order Thursday June 29th enforcing the injunction against him, resulting in a cancellation of Friday's scheduled hearing, at which attorneys for Lopez had planned to request an order barring publication of the salacious allegations.

News
>
Movie News
July 01, 2006 03:42:21 GMT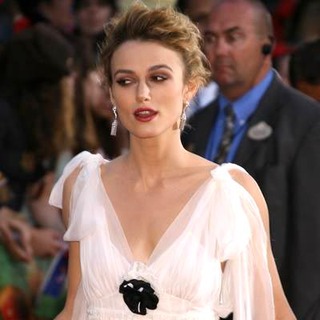 Those who seek for "" can next reach for it in U.S after U.K for Focus Features has obtained the theatrical rights to distribute the Working Title Films' production in the States. Planned to be released next year with Joe Wright at helm and in the cast, the picture therefore is another feature getting under both Working Title and Focus' wings after "" (2005), which was the first project Wright and Knightley worked together in.

Also starred by , , and , "Atonement" relies on Christopher Hampton to pen the scripts adapted from Ian McEwan's acclaimed novel of the same title.

News
>
Celebrity Gossip
July 01, 2006 03:28:52 GMT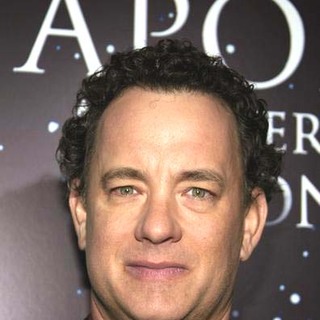 Oscar winning actor was inducted Thursday June 29th as an honorary member of the U.S. Army's Ranger Hall of Fame for his accurate portrayal of a World War II Army Ranger company commander in the movie "Saving Private Ryan" and for his continued commitment to honoring those who served in the war.

Hanks, who was unable to attend the Fort Bennings, Georgia, ceremony, becomes the first actor to receive such an honor.

News
>
Celebrity Gossip
July 01, 2006 03:06:40 GMT
Report on their divorce has been all over the news lately, and now it's official, and "are restored to the status of single, unmarried persons."

Thus the papers filed Friday June 30 in L.A. County Superior Court, stated the celebrity couple's divorce is final, and Jessica's name is restored from Jessica Simpson Lachey to Jessica Simpson.

News
>
Celebrity Gossip
July 01, 2006 02:44:04 GMT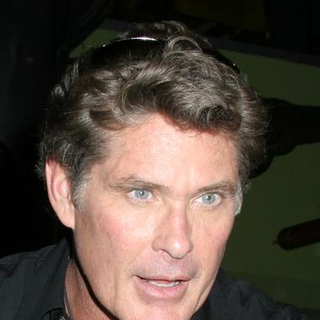 The action movie star is "fine" after undergoing surgery for an injury he suffered during a shaving accident, his publicist, Judy Katz, said.

The former "Baywatch" star, who is in London filming an advertising campaign for Pipex, a British internet company, was shaving at a gym in the Sanderson Hotel on Thursday June 29th when he hit his head on a chandelier, showering his arm with broken glass.

News
>
Movie News
July 01, 2006 02:39:31 GMT
After months of speculations, it's finally been confirmed that will take part in "Pirates of the Caribbean: At World's End aka Pirates of the Caribbean 3." As stated by director Gore Verbinski, guitarist is scheduled to do the filming in September right after the wrapping up of his band's tour.

Richards, whom based his "Pirates" character, Jack Sparrow, of, has long been touted for an appearance as Sparrow's father in one of the forthcoming installments of the film franchise and so this ignited rumors on his inclusion in this Disney production. However, as he later was reported to have fallen out of a palm tree in April and had to undergo skull surgery, public then speculated that the collaboration would be unlikely to happen.