News
>
Movie News
June 27, 2006 09:34:51 GMT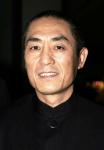 Asian films apparently still soar high abroad as another Chinese movie is about to be brought up beyond the continent and this time, it's Zhang Yimou's "" that earned the honor. Though the release date has not yet been fixed, it is confirmed that Sony Pictures Classics has secured the North American and Latin American rights to this martial-arts romantic drama featuring two of the biggest Asian stars and . "We feel 'Curse of the Golden Flower' will be a culmination of Zhang Yimou's great career," so SPC co-presidents Michael Barker and Tom Bernard explained on their reason of picking up the movie.
News
>
Celebrity Gossip
June 27, 2006 08:45:55 GMT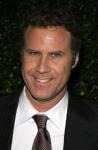 Seems 's way to maintain his role as film producer is going more velvety now. The funnyman alongside writer-director-actor Adam McKay have successfully formed a two-year pact with Paramount Vantage, the specialty division of Paramount Pictures, to produce low-budget, high-concept comedies in the $10 million-$20 million range.
News
>
Celebrity Gossip
June 27, 2006 08:04:13 GMT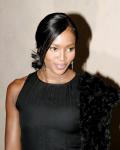 After being struck by the case of beating her maid Millicent Burton in August 2004, again had to engage in similar battle as another maid of her named Gaby Gibson has filed a lawsuit accusing her of conducting personal injuries, employment discrimination, civil assault, and civil battery apart from other complaints she alleged in a terse single-sheet filing in Manhattan's state Supreme Court on Monday, June 26. Demanding unspecified compensation for the damages she received, the maid previously has revealed all in an interview published by the New York Post last April, saying that the supermodel hit her on January 17 while threatening to get her arrested after she was unable to find a specific pair of jeans.
News
>
Celebrity Gossip
June 27, 2006 07:45:41 GMT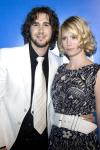 American singer known for his mature, and versatile baritone voice, , is reported split from actress girlfriend .
News
>
Celebrity Gossip
June 27, 2006 07:05:25 GMT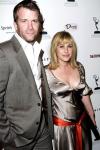 Emmy-winning star and her longtime beau actor tied the knot in Italy Sunday June 25th, 2006, marking the third celebrity wedding took place within this week.
News
>
Music News
June 27, 2006 06:16:42 GMT
August 29th later this year will become a big day for as the actress-singer will have her new album hit the market. Tentatively titled "", the set is the follow up to the star's 2003 "," which has sold more than 2.9 million copies in the United States.
News
>
Music News
June 27, 2006 05:10:54 GMT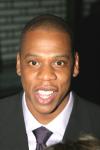 Celebrity couple and both performed at a concert held Sunday June 25th, 2006 at Radio City Music Hall in New York to celebrate the 10th anniversary of the rap star's first album, "".
News
>
Celebrity Gossip
June 27, 2006 04:48:30 GMT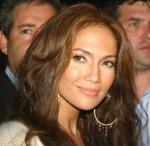 A woman of many accomplishments, , made a surprise appearance at this weekend's Gay Pride Pier Dance in New York City.
News
>
Movie News
June 27, 2006 04:42:30 GMT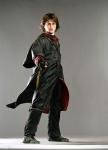 Updating previous news about "", which will also see its screening on IMAX theatres at the same time the movie encounters its release on conventional theatres on July 13, 2007, it turns out that the IMAX 3-D version of the flick still puts in big question as there is no word yet about this digital conversion. Warner Bros. itself, as the picture's distributor, is now reported to be busily involved in doing the version for several of its summer's would-be blockbusters projects this year, including "" and the animated "", so fans of the series who wait in anticipation for the version thus may have to be patient a bit longer for the good news to come.
News
>
Celebrity Gossip
June 27, 2006 04:16:13 GMT
What comes next for and after such a lavish wedding ceremony? It's honeymoon. That's one thing for sure.
News
>
Music News
June 27, 2006 03:38:08 GMT
The music work of , "Stars Are Blind", surprisingly scores great in the industry. The hotel heiress, apparently, really knows what best of her.
News
>
Movie News
June 27, 2006 03:16:07 GMT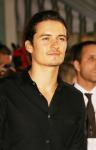 Another star has been added to the cast list of "Seasons of Dust" to accompany , and it delightfully turns out to be none other than the beauty's own boyfriend, . The latest actor to join the line-up, Bloom will portray a troubled guy named Ricky who bumps into Bosworth's character, Janey, to later engage together in a frantic cross-country odyssey with two hired hit-men followed behind them.
News
>
Celebrity Gossip
June 27, 2006 03:08:44 GMT
Speculation keeps showering sensational celebrity couple and . The newlyweds may enjoy their honeymoon right now, but people out there wouldn't stop talking on the status of their marriage looking upon Nicole's first marriage to .