News
>
Movie News
June 24, 2006 07:45:27 GMT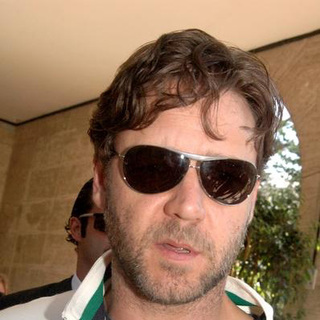 The director of the critical and commercial hit "", James Mangold is heading up to start shooting "". The schedule is set to begin in October, with in the leading role.

"Yuma" was eventually produced this summer for Sony Pictures. It was also prepared to start shooting until Sony put the project on a hold. Mangold is now striving with Cathy Konrad, as the producers, to collaborate with other studios.

News
>
Celebrity Gossip
June 24, 2006 07:34:34 GMT
Diddy, rock disc jockey Rodney Bingenheimer and are all among the many Hollywood public figures slated to be honored a star on the Hollywood Walk of Fame. As of this year recipients, they are all announced Friday June 23rd, 2006 by Walk of Fame committee chairman Johnny Grant.

The 23 recipients for 2007 also include the likes of , , Lauren Shuler Donner, , , , Robert Altman, Erik Estrada, , Jerry Stiller, Dick Wolf, , , Crystal Gayle and many more.

News
>
Movie News
June 24, 2006 07:20:24 GMT
The new lining up movie project of Warner Bros., "", is having the scriptwriter credit goes to Shane Morris. The producer might go to Bob Cooper under Landscape Entertainment.

Morris appears to the scriptwriter for the on going Warner Bros.' screenplay, "The Dukes of Hazzard: The Beginning". No further details upon the credits and the casts are revealed so far.

News
>
Movie News
June 24, 2006 06:47:14 GMT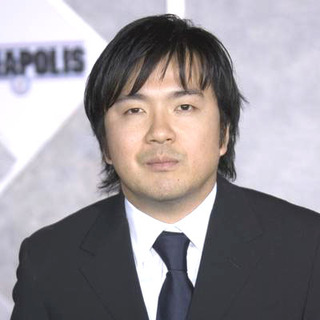 is back! Well, indirectly. Under the hand of Justin Lin, the helm for the sensational "", the old rendezvous of Lee's remarkable kung-fu kicks is going to entertain moviegoers, in comedy form.

Lin is going to start shooting within six more weeks for a movie he called as the "a comedy about denial, more than anything". The movie does take the legendary Bruce Lee as the underlying idea. Setting back in the 1970s, Lin is going to unveil the real thing happened during the filming of Lee's dream project, "". It was Lee's movie project put on hold due to his starring in the Warner Bros.' screenplay project, "Enter the Dragon" back in 1973.

News
>
Celebrity Gossip
June 24, 2006 06:43:25 GMT
knows how to make use what she has. The sexy and generous beauty keeps creating media frenzy even after she's given birth to Shiloh. This time Jolie has been reported to have posed nude for a set of pregnancy paintings.

She commissioned US artist Don Bachardy to paint three portraits of her to record the different stages of her pregnancy. Rumors on the street say Bachardy flew to Paris and Namibia to paint the 'Tomb Raider' actress before she gave birth to daughter Shiloh Nouvel last month.

News
>
Music News
June 24, 2006 04:46:46 GMT
Subsequent to audition after audition across America, finally finishes putting together her all-female band. The Grammy winning singer has picked the 10 lucky ladies along with two almost-as-lucky alternates, to form the all-girl backup band for an upcoming solo tour in support of her second solo album, "."

Following a series of auditions in New York, Los Angeles, Houston, Chicago and Atlanta, with more than 1,000 wannabes auditioned, Beyonce and her creative team finally made final decision on Sunday.

News
>
Movie News
June 24, 2006 04:38:53 GMT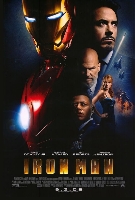 It's official!

Following the big hits launched in the first Friday in May by "", and "", "" is hoping to join the list of the summer's big hit movies. The first Friday in May 2008, setting the exact date to May 2nd, is firmly set as the release date for this long-postponed Marvel comic-based big screen project.

News
>
Celebrity Gossip
June 24, 2006 04:04:10 GMT
Yesterday they were reported to have split up. But by now on, longtime couple and have been said still going strong.

"The couple are in fact very much together, as he prepares for the release of his album," says a source close to Timberlake. "Of course, made-up sources have had them breaking up, getting married and having a baby ever since they began dating over three years ago."

News
>
Celebrity Gossip
June 24, 2006 03:43:20 GMT
Not only is a music genius, but more than that the man also is a marketing genius. After his much other business, the rapper is by now on in talks with Apple to produce a line of affordable home computers for inner-city residents.

"I'm creating a foundation that will be around a long time, because fame can come and go or get lost in the lifestyle and splurging", Fiddy said as quoted in a recent report in Forbes magazine.

News
>
Movie News
June 24, 2006 03:32:36 GMT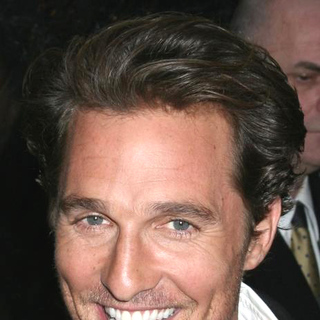 Hollywood's prince charming and movie star, , is lining not only for one, but two big screen projects. Last seen playing with in a romantic comedy entitled "", McConaughey is heading up for another movie title in the same genre.

Under the production of New Line Cinema, McConaughey's next role is as a man dealing with his commitment phobia in a resurrected "". The movie was supposed to have in the leading role back in 2003. In fact, it was four weeks left to start the production when the Walt Disney Co. put it offset. This time, the renewal holds Jon Shestack, one of the original producers, and has Scott Moore and John Lucas write the script, and to be released in the holiday of 2007.

News
>
Celebrity Gossip
June 24, 2006 03:21:33 GMT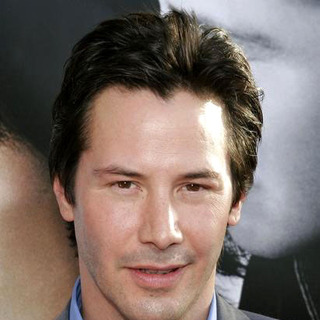 It perhaps because of his latest film project, the drama romance "", that prompted to show off his romantic sides. In fact, he's a normal man and he needs someone to be his wife.

Aside from the speculations, the actor has been said to propose to girlfriend . Per tabloid the National Enquirer, Reeves has proposed to Forlani after quietly dating the actress for three years.

News
>
Celebrity Gossip
June 24, 2006 02:17:27 GMT
This one is another good thing from . The hotel heiress makes it good as the "Most Searched Celebrity" on VH1.

Well, it looks like everyone likes Paris aside from the many sensation after sensation she has created in Hollywood entertainment industry. Let just be positive about Paris that she's done so much thing, from singing, modeling, acting, even launching her own line of perfume, to strive high in the scene.

News
>
Movie News
June 24, 2006 01:55:37 GMT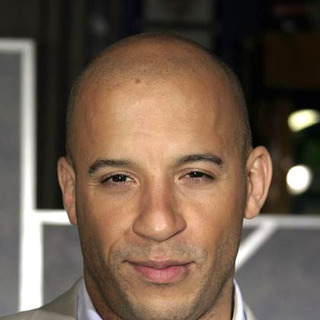 It appears that Accent Pictures' new film project "" has to really meet a transit. The screenplay is, again, another novel-based big screen project, going around the world of thieves and robbers, cops and lawyers as they meet on the crossroads over illegal cases, mafia connection and homicide.

One of the leading casts, has been said to pull out from the movie project, leaving the movie on a hold, and in-need of recasting. This $30 million action-thriller was supposed to start production on July 30.