News
>
Celebrity Gossip
May 24, 2006 09:38:31 GMT
The 41st annual Academy of Country Music (ACM) Awards held Tuesday night May 23rd, 2006 saw the winning of several notable musicians. Among the many winners at the prestigious event, there was who nabbed two awards all at once, one of which was for Vocal Duo category while the other one was for Song of the Year for "Believe".

Elsewhere, the Male Vocalist award went to and the Female Vocalist prize was given to . Besides them all there were also and to mention some others, each of which brought home the award for the category of Vocal Group and New Male Vocalist. As of the Female Vocalist award the winner was who at the same time also won Single Record of the Year for "Jesus Take the Wheel".

News
>
Celebrity Gossip
May 24, 2006 08:47:00 GMT
Reports on the street mention that immigration officials have banned from entering the US. Further report claims that the singer has been failed in her bid to get a U.S. visa.

Explaining on what actually happens, M.I.A. reveals that she actually was scheduled to work with acclaimed hip-hop production pioneer on the record. And in an online message posted at her MySpace site she said "I was mennu work with timber startin' this week...I'm locked out! They wont let me in! Now I'm strictly making my album outside the borders"

News
>
Movie News
May 24, 2006 08:10:57 GMT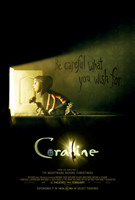 This time intended to take double duty instead of just one. The actress will voice a dual role opposite in "," an animated film based on Neil Gaiman's 2002 international best-seller, which features songs from .

There in the Henry Selick's direction, Hatcher plays both the mother of the title character, voiced by Fanning, and her other mother in a parallel universe. "Coraline" actually is a young bored girl who discovers that bricked-up wall behind a door in her flat leads to another world, with another mother, and another father.

News
>
Celebrity Gossip
May 24, 2006 07:42:20 GMT
and the band he fronts , altogether, have been dropped from record label Rough Trade Records. Concerning that matter, the U.K. press over the weekend claimed that the decision to drop the band came after an incident last week during which Doherty squirted a syringe of blood over an MTV news crew.

"Rough Trade were in the process of renegotiating a deal, but the talks broke down because it just proved to be so difficult to deal with Pete and the people he surrounds himself with," so said a source. However, Rough Trade Records have denied claims that Doherty's controversial antics prompted the decision to let the band go.

News
>
Celebrity Gossip
May 24, 2006 07:18:25 GMT
, the frontman of music group , is putting himself up for auction. The man has confirmed he will play an exclusive one-song gig in the living room of a child at the Canonbury Primary School in North London.

Not without reason but Chris agreed to play the show because Coldplay's business manager, Paul Makin, is in fact a parent at the school. Thus, the exclusive one-off performance by him has been auctioned for £5,000 (approximately $10,000).

News
>
Celebrity Gossip
May 24, 2006 06:45:07 GMT
Has been inspired by seeing the spring flowers during her pregnancy, at last comes to "Bluebell Madonna" to name her newly born daughter.

"What really clinched it for me was my mother telling me that the bluebell is increasingly rare, so it's a precious flower, which seems just right for my daughter," so Halliwell told Britain's Hello! magazine.

News
>
Celebrity Gossip
May 24, 2006 06:29:38 GMT
The on-again, off-again couple, and Adam Goldstein are off again.

"We are confirming that we have amicably separated," the pair said in a statement released Monday May 22nd, 2006 by Richie's publicist, Cindy Guagenti.

News
>
Celebrity Gossip
May 24, 2006 06:18:49 GMT
While rumors on the street say that is going to hold her marriage with on June 25 later this year in Sydney, Australia, talk is heating up about actress and singer set to perform at the event.

It is said that Midler will sing the song "Wind Beneath My Wings," taken from the soundtrack of the film "Beaches."

News
>
Music News
May 24, 2006 06:00:34 GMT
Two concerts of , which both scheduled to be held later this summer in Paris, have been postponed. While released the confirmation, French organizers said Tuesday May 23rd, 2006 that the music act has yet set replacement dates.

The concerts actually had been slated for June 3 and July 2 at the Stade de France stadium, that's for everybody to know. Aside from the cancellation, an August 8 concert in the French Riviera city of Nice will still work as scheduled.

News
>
Celebrity Gossip
May 24, 2006 03:38:50 GMT
In an e-mail sent to the Cannes Film Festival on Tuesday May 23rd 2006, Hollywood hunk wrote "With the imminent arrival of the newest addition to our family, I am unable to join Alejandro, Cate, Gael and the rest of the cast and crew in introducing the film," the actor said referring to his new film, "".

"I am tremendously proud of `Babel' and want to congratulate everyone involved for this great achievement," Pitt added. Henri Behar, who moderates Cannes' news conferences, read the message from the actor who's been in Namibia with , awaiting the birth of their first child together.

News
>
Music News
May 24, 2006 03:01:25 GMT
It takes time indeed for to just include the 's "Crazy" on the CD of her upcoming album "Paris Is Burning".

The set, which actually was slated for a summer 2006 release, reportedly includes input from the likes of , , JC Chasez, and .