News
>
Celebrity Gossip
May 15, 2006 09:27:08 GMT
Rock star should feel lucky and proud that he's been presented with the key to a US town that bears his name.

Officials from the town of Alice, North Dakota gave him a marble plaque and a gold-plated key Sunday May 13th, 2006 to commemorate Cooper's visit to the city.

News
>
Music News
May 15, 2006 09:00:53 GMT
Not only and are good partners on stage, but in doing good deeds for other people too. The husband-and-wife reportedly has planned to donate proceeds from their summer concert in New Orleans to benefit the Gulf Coast's Hurricane Katrina relief.

"We will not stop, we will not forget, we will not quit, until we see our friends, our families and our neighbors returned to the lives that they once knew," the couple said in a statement.

News
>
Celebrity Gossip
May 15, 2006 08:23:36 GMT
Has a well-known history of arrests, adding more to his resume. The rapper was on Saturday May 13th, 2006 arrested at London's Heathrow airport for allegedly verbally abusing the cabin crew on a flight to England.

Reports mentioned the hip hop star turned Hollywood actor refused to button his seatbelt as his plane made its final approach and then launched into a tirade. And as the plane had landed, the star continued a verbal tired aimed at the flight's crew.

News
>
Celebrity Gossip
May 15, 2006 07:42:21 GMT
From to . As of Depp, he's been voted the Best Autographer in Hollywood by Autograph Collector's 14th annual survey. Elsewhere, Diaz is chosen as Hollywood's Worst Autograph Signer.

Speaking on the two persons, the magazine's editor Steve Cyrkin said "Many stars become bad signers once fame and fortune hit, but not Depp", while adding "Instead of just turning down someone's autograph request, she'll just lecture them about how dumb autographs are."

News
>
Movie News
May 15, 2006 07:11:51 GMT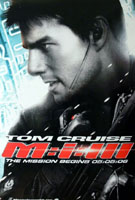 Estimated ticket sales for Friday through Sunday at U.S. theaters places "" still on the very top position with $24.5 million. And so, this is the second week in a row that the highly anticipated flick dominates the international marketplace despite its 49 percent drop from its opening weekend.

Win the 2nd position at the North America box office is "" with a solid weekend opening of $20.3 million, followed after at No. 3 by the road trip comedy "" which taking in another $9.5 million in its third week. Meanwhile, "" debuts at No. 4 with $5.5 million and "" is 5th with $3.7 million.

News
>
Celebrity Gossip
May 15, 2006 06:28:56 GMT
Fans of will have to, once again, wait for sometimes in order to see their idol performs in Japan to promote his new album, "King" as the rapper has been forced to cancel it after being accused in Florida of failing to perform community service for a 2003 arrest.

Get the arrest warrant issued just days after he spoke at the funeral of a close friend who was killed in a gun battle in Cincinnati, as a result of which T.I. then was jailed briefly on Wednesday before then scheduled to leave Sunday for a 10-day tour in Japan.

News
>
Music News
May 15, 2006 06:01:16 GMT
How would you describe such person as ? "Young and restless" maybe, just like the title of the daytime-TV soap "The Young and the Restless", which she is about to hit as an attempt to promote her new CD.

The singer-songwriter reportedly will appear May 31 on the CBS soap opera, in which she will perform at a fundraiser hosted by characters Nick and Sharon Newman to mark the first anniversary of their teenage daughter's death in a drunk-driving accident.

News
>
Celebrity Gossip
May 15, 2006 04:47:05 GMT
Roy Sciacca, a rock memorabilia collector, has filed a counter-lawsuit against over their $20 million lawsuit against him in January, in which the band accused him of thievery. The American pop veterans had on their lawsuit alleged that Roy stole photos, original sheet music, recordings and other band memorabilia from them and thus attempted to prevent him from selling those stuff.

Due to such fact, Brother Records, which owns the rights to the Beach Boy's music, blocked a planned auction of the items last year and filed a lawsuit in California against Sciacca.

News
>
Music News
May 15, 2006 04:07:20 GMT
Rap group does left devastated with the shot of bandmate Proof. Though so, the music act will keep going on, working on their music career.

The group, which includes , plans to continue recording a new album maybe in June once another member, Swift, is released from jail, where he's serving time for violating his probation for drunken driving.

News
>
Movie News
May 15, 2006 03:44:58 GMT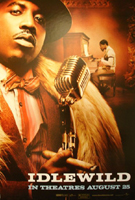 The film "", which has been delayed for many times, is now scheduled to hit worldwide theaters on August 25th later this year, only three days after the release of its soundtrack.

Of drama musical genre, "Idlewild" is set in the 1930s around the music and business of running a speakeasy. The flick is written and directed by Bryan Barber. Will star in among others are , , Fishbone's Angelo Moore, , Faizon Love, Ben Vereen and Cicely Tyson.

News
>
Celebrity Gossip
May 15, 2006 02:36:05 GMT
Beautiful, sexy, rich but still those do not make a perfect person. Just like many other people, she sometimes makes mistake too. Unfortunately, the one she did seems to be a rather fatal one.

The hotel heiress has on Thursday causes stir at video game expo, during which she called her new video game by the wrong name. Paris made an appearance at the Electronic Entertainment Expo to launch her new mobile videogame "Paris Hilton's Jewel Jam" from Gameloft, which becomes available this summer.