News
>
Movie News
May 11, 2006 09:24:47 GMT
As for , , and they have all signed on to star in the forthcoming drama thriller "". Meanwhile, has just joined those already on-board cast.

"The Kingdom", which story revolves around a deadly bombing attack that targets Americans working in a Middle Eastern country, and the US government's counterterrorist response, will be directed by Peter Berg and is scheduled for a June start date.

News
>
Movie News
May 11, 2006 08:56:28 GMT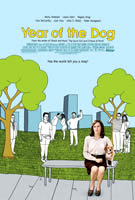 There are at least four more artists who are about to join the cast of the upcoming "". The people are , , and , all of whom are in negotiations to join in the comedy flick.

The story centers on Peggy (Shannon), a happy-go-lucky secretary who lives alone with her beloved dog Pencil. But when Pencil unexpectedly dies, Peggy embarks on a journey of transformation.

News
>
Celebrity Gossip
May 11, 2006 08:21:25 GMT
Aside from the news spread among people out there, which claim has undergone a second brain surgery, guitarist has on Thursday May 11, 2006 discharged from a hospital in New Zealand.

Richards' New York-based publicist Fran Curtis said in a statement, that Richards would remain an outpatient at The Ascot Hospital in Auckland and would return for checkups following an operation on Monday to relieve pressure on his brain.

News
>
Celebrity Gossip
May 11, 2006 07:51:24 GMT
Hollywood actor has just set world record as he's been listed into the Guinness Book of World Records Wednesday May 10th, 2006 as the "Actor With Most Consecutive $100 Million Grossing Movies."

Not without reason but it is his achievement in the industry that get him such accolade. Hanks appeared in seven consecutive films that hit the $100 million mark between 1998 and 2002, starting with "Saving Private Ryan" and wrapping with "," that's for everybody to know.

News
>
Movie News
May 11, 2006 07:31:43 GMT
Time goes by and now Walden Media and New Line are about to launch production on "Journey 3-D." Due to such fact the two studios have attached to star in, casting him opposite .

An update on Jules Verne's "Journey to the Center of the Earth", "Journey 3-D" is being directed by Eric Breivig based on a script written by D.V. DeVincentis. Take the producer seat is Charlotte Huggins.

News
>
Movie News
May 11, 2006 07:06:20 GMT
Not only Universal Pictures has picked the rights to turn "Anguish", a pitch by Jake Wade Wall, into big screen adaptation, but also the studio has attached the persons to work behind. It has, among others, tapped Roy Lee and Doug Davison to produce through their Vertigo production company.

Based on the 1987 Spanish horror film "Anguistia", the story was a horror-movie-within-a-horror movie. As an audience in a small theater watches a film about an optometrist on a killing spree, a maniac begins killing the moviegoers.

News
>
Music News
May 11, 2006 04:54:36 GMT
Music act seemingly wants to continue their success. Not long after creating abuzz in Billboard Hot 200 with their latest album "10,000 Days", they next reveal plans to release a DVD single in the coming weeks to promote "Vicarious," the seven-minute single from the new set.

The DVD single reportedly is configured like a folding book, with one flap carrying stereoscopic lenses, and the other a booklet with sets of paintings and photographs on each page. When spied through the lenses, each set emerges as one 3-D image.

News
>
Music News
May 11, 2006 04:16:24 GMT
Hard rock band leads the Billboard 200 charts with their latest set "10,000 Days". Their first album in five years sold 564,000 copies in its first week of release, such amount enough to bring the music act to No. 1 spot on the chart. Meanwhile, 's self titled album debuts at No. 2, sold more than 279,000 copies.

Debut at No. 3 is 's "Blood Money" which has been sold 106,000 copies, ahead of Disney's "High School Musical soundtrack" at No.4 and ' "Me & My Gang" at No. 5. Securing the 6th place on the Billboard 200 is "Now That's What I Call Music! 21" by various artists, and at No. 7 is 's "IV".

News
>
Movie News
May 11, 2006 03:21:46 GMT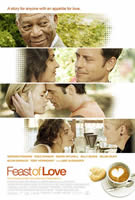 Hearing "", it initially tickles curiosity. Thus, the Hollywood actor is in talks to star in the drama flick.

Based on a novel by Charles Baxter, the story revolves around a community of friends in Oregon and is described as an exploration of the magical, mysterious and sometimes painful incarnations of love.

News
>
Celebrity Gossip
May 11, 2006 03:05:08 GMT
dating singer Jamie Burke? Well maybe. The twosome recently has been spotted smooching.

In somewhat a more convincing evidence, the teen actress is said to have spent lots of quality time with the guy.