News
>
Movie News
May 09, 2006 09:23:11 GMT
Intended to repeat the success of the '80s TV series "", The Weinstein Company is about to bring the project into big screen adaptation.

And to bring the idea into life, the studio has acquired rights to the series from creator Glen A. Larson.

News
>
Movie News
May 09, 2006 09:01:41 GMT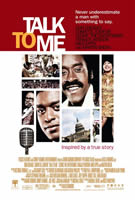 Both and have signed on to star in "". It's a drama based on the true story of a controversial black DJ at a white-owned radio station.

The movie, which will be directed by actress Kasi Lemmons, centers on Ralph Waldo "Petey" Green (Cheadle), an ex-con who became an iconic Washington-area on-air personality in the 1960s. Ejiofor will play Dewey Hughes, producer of Green's show.

News
>
Movie News
May 09, 2006 08:34:39 GMT
As of producers Michel Shane and Anthony Romano, they both are teaming up with Diane Isaacs, Jory Weitz and Kent Harper to produce "The Other Side".

Whereas, , , , , and are among the stars on board.

News
>
Movie News
May 09, 2006 07:58:05 GMT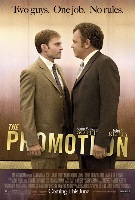 Several notable movie stars are in talks to star in the soon-to-come comedy feature "Quebec". Among the many cast there are and , both of whom about to play two assistant managers of a large grocery chain who compete with each other for a coveted promotion.

In addition, there will also Lili Taylor and who both would portray their frustrated wives.

News
>
Celebrity Gossip
May 09, 2006 07:23:41 GMT
Starting from July 31, will host a live, syndicated program, "Wake Up With Whoopi," joining the growing ranks of radio voices. It's a live weekday program aimed at women, to air on mostly adult contemporary stations nationwide.

"I'm going to talk to people. People are going to talk to me. I'm going to be singing and dancing in my chair. I'm going to wake people up," Goldberg said while adding "I want to have a good time in the morning and I want everyone who wakes up with me to have a good time."

News
>
Celebrity Gossip
May 09, 2006 07:00:56 GMT
The winner of the third season of "American Idol", , is slated to star as herself in a Lifetime Original Movie.

As principal photography is about to begin this month in New Orleans, the movie which has the working title "Life Is Not a Fairy Tale: the Fantasia Barrino Story," is set to premiere in August later this year.

News
>
Movie News
May 09, 2006 06:20:08 GMT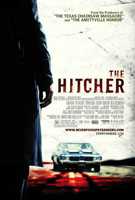 Widely popular through "One Tree Hill", is now giving hand at something else. It's big screen movie.

The actress reportedly will play the female lead in the forthcoming drama horror thriller "".

News
>
Movie News
May 09, 2006 05:05:24 GMT
There are at least two more actors joining the cast of the highly anticipated "The Mutant Chronicles", they are Stephen Rea and . Both of them have joined , Benno Furmann and to star in the upcoming sci-fi action thriller flick.

Based on the popular role-playing game, "The Mutant Chronicles" is set in the 23rd century, in which four giant corporations have pillaged the last of the planet's resources, causing a demonic, marauding army of underworld NecroMutants to wage war against humans for what remains.

News
>
Movie News
May 09, 2006 04:34:52 GMT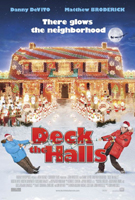 is joining and to star in the upcoming comedy flick, "".

The John Whitesell direction will start shooting May 29 in Vancouver and is slated for a November 22nd release date.

News
>
Celebrity Gossip
May 09, 2006 03:59:49 GMT
Walk your talk is maybe what trying to do.

At first vow to go back and finish school, the American Idol winner has on Saturday May 6th, 2006 received her Bachelor of Arts degree from Northeastern State University. The country singer graduated magna cum laude.

News
>
Music News
May 09, 2006 03:29:02 GMT
Aside from who is slated to host this year's MTV Movie Awards, as for she's set to sing at the event.

The singer reportedly will perform and debut music from her awaited new album, "Back to Basics". In companion with her, there will also punk rock band who is about to perform songs from their new album, "Decemberunderground," slated for release June 6.

News
>
Movie News
May 09, 2006 02:52:12 GMT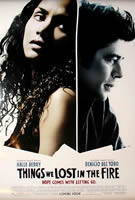 Oscar-winning actors and are set to star in the upcoming drama "".

The DreamWorks/Paramount project will be directed by Danish filmmaker Susanne Bier, with a June start date being eyed.

News
>
Celebrity Gossip
May 09, 2006 02:16:16 GMT
Everything is clear now as his representative reveals all. The man, , has undergone minor surgery in a New Zealand hospital on Monday May 8th, 2006 for a "mild concussion" he suffered from a spill he took while vacationing in the South Pacific last week.

Was "up and talking" soon after surgery at The Ascot Hospital in Auckland, still guitarist was expected to take several weeks to recuperate.