News
>
Music News
April 26, 2006 09:46:53 GMT
Chuck Leavell, keyboardist for music act , apparently aware of what his community needs. The man realizes the importance of knowledge for his country's future generation and thus bringing into life his realization.

Leavell will on Wednesday April 26th, 2006 read to second graders at DeLisle/Pass Christian Elementary School as part of a nationwide book relief effort for students affected by Hurricanes Katrina and Rita. He will read the book "The Tree Farmer," which he wrote alongside Nicholas Cravotta.

News
>
Music News
April 26, 2006 09:28:00 GMT
Acting isn't the only thing he can do. Try him to sing, write songs, and play guitar then you'll see how has tried hard to plunge into music scene. And seemingly it works.

The rock group the actor has established, , went success with its second record "A Beautiful Lie" sold for around 133,000 copies. And now want to score more in the industry, or at least repeat the same success, Leto will in the near future release a video for his band's new single, "The Kill".

News
>
Celebrity Gossip
April 26, 2006 07:32:04 GMT
Peter Bogdanovich really is serious with his project of making a film documentary chronicling & The Heartbreakers' three-decade career. Thus to bring the project into life, the man will be joining the band on its upcoming concert tour, dubbed "Highway Companion Tour."

Speaking on the project, Petty commented "We've given him access we've never given anybody." The tour, which will open June 9 in Charlotte, N.C., is said to feature performances from the likes of , Trey Anastasio and with additional guests will be added.

News
>
Celebrity Gossip
April 26, 2006 06:59:09 GMT
pleaded guilty to DUI charges in Hawaii Tuesday April 25th, 2006. The "Lost" actress was offered a choice by a Kane'ohe District Court judge, between 240 hours of community service or five days in jail. And at last the beauty decided to choose the jail time while also is ordered to pay a $500 fine.

Steve Barta, an attorney for Rodriguez, said his client's decision to serve jail time as "a personal choice and would suspect that because she has a hard time even going out for a meal without being intruded upon for an autograph or photograph, it's really difficult for her to do community service". And so, her sentence began Tuesday, although she was first allowed to go home to gather some necessities.

News
>
Movie News
April 26, 2006 06:26:35 GMT
The star-studded cast of "" becoming even more perfect as veteran actor has officially signed on to star in. Some other movie stars on board including , , , , , , , , , and Shaobo Qin.

Of action thriller comedy genre, the story of "Ocean's Thirteen" continuing criminal exploits of Danny Ocean and his crew of crooks. And just like the two earlier installments in the series, this third installment will still be directed by Steven Soderbergh. Filming is said to start on July 21 with the flick slated for a summer 2007 release.

News
>
Movie News
April 26, 2006 05:58:50 GMT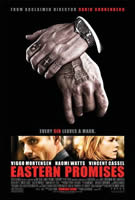 A forthcoming drama thriller entitled "" reunite director David Cronenberg and film star to once again work together as a teamwork.

Based on the script written by Steven Knight, "Eastern Promises" focuses on a young midwife drawn into investigating the identity of a mysterious Russian girl who dies in childbirth on Christmas Eve. The nurse stumbles into danger when she discovers that the dead woman was a prostitute ensnared by a sex-trafficking gang.

News
>
Celebrity Gossip
April 26, 2006 04:51:51 GMT
was on Tuesday April 25th, 2006 granted an okay for venture. The rocker has on that day won a bankruptcy court ruling to form a joint venture with Lionel LLC, the storied model train maker operating under protection from creditors.

Thus, the venture which is known as Liontech Trains LLC will then develop the latest version of Lionel's Trainmaster control system. As for you to know, Young who is a singer and songwriter as well is a model train enthusiast who owns about one-fifth of Lionel.

News
>
Celebrity Gossip
April 26, 2006 04:28:13 GMT
Talk has been heating up for weeks that is pregnant with her second child. And while things are still uncertain, Us Weekly finds something interesting concerning that matter.

The magazine has this weekend in Las Vegas found the fact that the pop star indeed pregnant again. While her husband was performing at a record release party for his debut solo album, "Playing With Fire," Spears was spotted poolside, wearing a bikini that reportedly showed off a sizeable bump.

News
>
Celebrity Gossip
April 26, 2006 04:08:59 GMT
They both have just got divorce from their couples. And in a blink of an eye, Richie Sambora and have been hooking up. They were spotted kissing in Southern California this weekend, People magazine reports.

Rumors are abuzz that Sambora and Richards have been spotted canoodling at various Hollywood hotspots like Le Cafe, where they were "very affectionate" according to a statement by an onlooker.

News
>
Music News
April 26, 2006 03:50:59 GMT
Their recent concert stint at Harlem's Apollo Theater drew negative reviews, but that doesn't mean they can't do better. Approvingly, the animated band is planning to collaborate with the renowned German opera company Staatsoper on a production featuring the original music of the band.

In the accompanying feature, Gorillaz leader Damon Albarn reportedly also will write the music for "Monkey Journey To The West." Based on a book by 16th century Chinese author Wu Cheng'en, the production will depict the metamorphosis of a monkey into a human. Staatsoper musical director, Daniel Barenboim, revealed further that "Monkey Journey To The West" is aimed for younger audience and will premiere in Berlin on July 31 next year.

News
>
Music News
April 26, 2006 03:25:38 GMT
The King of Pop, , is eyeing a collaboration with superstar rapper , the result of which would likely to appear on a mixtape spearheaded by DJ Whoo Kid.

Despite the fact that 50 Cent's spokesperson said the rapper has made no commitment to appear on the mixtape -- a DJ-produced compilation popular in the hip-hop world -- or on Jackson's next studio album, rumors on the street say that the first single of the as-yet-untitled project, "Now That I Found Love," will be released November 21 later this year.

News
>
Movie News
April 26, 2006 02:14:43 GMT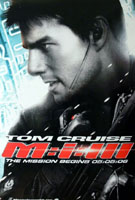 The cast of the highly anticipated "" really enjoy the celebration of the flick's world premiere.

A-list stars, like , , , , , , and are all having good times during the interview in Rome's Cinema Adriano, Italy on Monday April 24th, 2006.