News
>
Movie News
April 05, 2006 09:48:28 GMT
It's the Dominican Republic where will film his upcoming film project "Hannibal". Moreover, as reported by the Associated Press, filming on the drama adventure will take place in the Caribbean nation for a month.

Scenes reportedly will also be shot in Spain and California with Diesel plans to direct and star in the title role of the film.

News
>
Movie News
April 05, 2006 09:22:53 GMT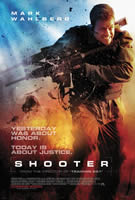 Filming on "", as that reported by Hollywood North Report, will be begun. And so, all the people behind the film project are kept busy with various preparations as filming reportedly will begin on June 12 in Vancouver through August 30 at Lionsgate Studios.

"Shooter" is a drama thriller flick based on Stephen Hunter's novel "Point of Impact". Cast on board is .

News
>
Movie News
April 05, 2006 08:55:15 GMT
She's beautiful and sexy just like . And most of all "Jessica has all the assets to make Pammie's part her own." So said a source who considers as just perfect to take over Pamela Anderson's role in the big screen version of TV show "."

"Jessica really caught the eye in film last summer. She was the unanimous choice for the Baywatch role." That actually is the main point the blonde actress has that draw producers to seriously consider her to star in the highly anticipated action adventure drama flick.

News
>
Celebrity Gossip
April 05, 2006 07:13:55 GMT
Sandy Brooks, the former wife of country superstar , was briefly kidnapped by a worker on her rural Oklahoma farm, but safe.

Revealing on the incident, Barry Lamb, under-sheriff of Rogers County explained that Brooks had allowed a bail bondsman onto her property Monday after finding out one of her employees, Quintine Cornelius Harper was wanted on an outstanding warrant.

News
>
Movie News
April 05, 2006 06:30:17 GMT
is about to coach tennis. Well at least he is going to do it in the forthcoming movie entitled "Gary the Tennis Coach". The actor is the one who will co-produce and take the title role in the indie film.

Andy Stock and Rick Stempson both wrote the screenplay with Danny Leiner in hand directing. A summer start date is being eyed.

News
>
Movie News
April 05, 2006 06:14:20 GMT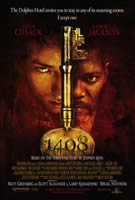 "" isn't private number, instead it is the title of the upcoming movie he's about to star in. It is a horror thriller flick which actually is the adaptation of the Stephen King short story.

Slated to direct the movie is Mikael Håfström, with Lorenzo di Bonaventura gives hand producing. Shooting reportedly will begin in the summer.

News
>
Celebrity Gossip
April 05, 2006 04:50:57 GMT
It's over. The dispute between Playboy magazine and sexy actress is over. The 24-year-old star has dropped her demand that the magazine pull its March issue after receiving a letter of apology from founder .

Back then, Alba sued Playboy for printing an unauthorized publicity shot of her on its March cover, which she claimed may have led readers to believe she appears nude or partially nude in the magazine. Though, the publication has at last made nice with her.

News
>
Movie News
April 05, 2006 04:30:27 GMT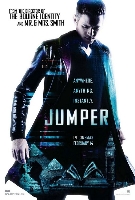 Thomas Sturridge, and have all agreed to star in the forthcoming movie titled "". It is a drama adventure flick based on a 1992 novel by Steven Gould.

The story follows a 17-year-old boy (Sturridge) who discovers he has the ability to teleport. He first uses his special power to escape his abusive father, and then puts his ability to use robbing banks before becoming entangled with terrorists and law enforcement.

News
>
Movie News
April 05, 2006 04:16:07 GMT
gets an "". The Scottish star has signed on to join the cast of the upcoming movie.

There in the drama romance flick, MacAvoy will star opposite , portraying Robbie Turner, a man accused of rape by a 16-year old.

News
>
Music News
April 05, 2006 03:50:51 GMT
Who says is no longer active? To show public worldwide that he in fact is still working on his music career, the rapper has reunited with Daz Dillinger and to record a new album. The set dubbed "Cali Iz Active" is slated to be released June 27 later this year on his label, Doggy Style Records, in conjunction with Koch Records.

Also featured on the album are B-Real, , Soopafly and RBX. Meanwhile, Snoop Dogg was quoted as saying on the Web site http://www.allhiphop.com "I'm letting everybody know that the West Coast is definitely making a strong comeback. It's a beautiful thing for me to be able to work with them, and when we drop this album it's gonna shake the whole game up."

News
>
Celebrity Gossip
April 05, 2006 03:25:10 GMT
will reprise his role as Tony Gates, a flirtatious paramedic who also is a medical student and a Gulf War veteran, on ER it has confirmed. The fine-looking actor has signed on as a series regular in the NBC's medical drama.

As for you to know, Stamos first played the character in two episodes that aired during the November sweep. And now the star is slated to make his debut as a full-time "ER" resident in the opening episode of the long-running medical drama's upcoming 13th season.

News
>
Celebrity Gossip
April 05, 2006 03:08:04 GMT
surrendered to police in Memphis on Tuesday April 4th, 2006 to face an assault charge involving a waitress, so officials said. The country star is accused of harassing Holly Hornbeak as she was waiting tables at the Peabody Hotel lobby bar shortly after midnight on March 18.

In her claim the waitress alleged that Williams cursed her out, then lifted her off the ground and put her in a choke hold in an attempt to kiss her. Williams was then released without bond and ordered to appear in court on Wednesday to face a charge of assault to commit bodily harm.

News
>
Celebrity Gossip
April 05, 2006 02:41:37 GMT
Hollywood actor eyeing hotel business? That's what rumors on the street say. The star reportedly has visited German capital Berlin twice this year and met architect pals Thomas Willemeit, Wolfram Putz and Lars Krueckeberg to discuss further about building a futuristic hotel resort in Palm Springs, California.

And last week the men met again in the Dominican Republic to finalize details on the project. It is said that they are about to develop a $60 million resort in Palm Springs stretching across 215,278 square feet. The lavish complex will boast a vast swimming pool area, open air theater, two restaurants, a bar, a huge spa and an outdoor cinema.