News
>
Movie News
March 28, 2006 09:20:56 GMT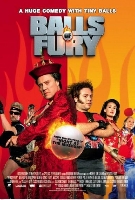 and have both set to team up for the forthcoming "". It is an action comedy genre written by Ben Garant and Thomas Lennon.

Garant also will direct as well, starting in June later this year. Meanwhile, Roger Birnbaum, Gary Barber and Jonathan Glickman are all in hand producing alongside Lennon and Garant.

News
>
Movie News
March 28, 2006 08:48:14 GMT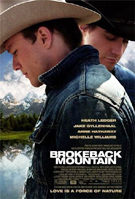 Aside from the many new release movies, "" still shows off its charm. The so-called gay cowboy movie has on Monday March 27th, 2006 added one more award to its pouch as the GLAAD Media Awards named it The Year's Best Wide Release Motion Picture at its 17th annual awards.

Accepted the award is the movie director Ang Lee who during that time commented "Finally, an award that actually means something." Further Lee added it would likely be "the very last award I will accept for 'Brokeback Mountain' ... And to end the journey here tonight is like coming home. The fact is 'Brokeback Mountain' has helped to change the world."

News
>
Movie News
March 28, 2006 08:18:47 GMT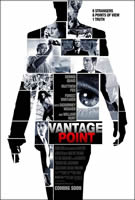 and are about to take the "" as both of them are close to signing to topline the Columbia Pictures' film project written by Barry Levy.

Of drama thriller genre, "Vantage Point" is a Rashomon-style thriller that depicts the attempted assassination of the president from five different points of view.

News
>
Movie News
March 28, 2006 08:03:46 GMT
may take a sigh as he's not alone in facing the "". The actor is joined by , and Sara Roemer to star in the drama thriller flick.

As of its story, "Disturbia" revolves around a troubled high school senior, still grieving over his father's death, who is sentenced to house arrest after an outburst of anger at school. He begins to observe a neighbor and suspects the man is a serial killer.

News
>
Celebrity Gossip
March 28, 2006 07:43:35 GMT
Music legend is having his Memphis home named a US national historic landmark Monday March 27th, 2006. Graceland, a place where the king of Rock 'n' Roll died in 1977, joins the White House, Mount Vernon and Monticello in receiving the country's highest designation for historic properties.

"It would be difficult to tell the story of the 20th century without discussing the many contributions made by this legendary, iconic artist," said Interior Secretary Gale Norton during a ceremony at Presley's famous Memphis mansion. "It didn't take Americans and the rest of the world long to discover Elvis Presley," Norton added "and it is absolutely clear that they will never forget him."

News
>
Music News
March 28, 2006 06:50:53 GMT
Rock band has revealed through a fan club email that they are about to embark on series of free shows at small venues throughout the month of April this year. Dubbed "Every Fan For Himself" tour, the show is aimed to promote their upcoming album titled "Every Man For Himself," which will be released on May 15.

Visit the band's official site, hoobastank.com, for Hoobastank free club dates and register there for the show in your area. What's more, the music group also would like a local act in each city to open for them and want to hear from interested bands, also through the web site.

News
>
Movie News
March 28, 2006 06:32:28 GMT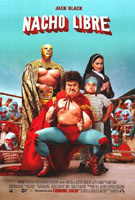 Previously slated its comedy flick "" for a June 2nd release date, Paramount Pictures has at last moved it to June 16th, 2006. While the studio has made such decision, there has yet any reasons given on why it has to be so.

"Nacho Libre" tells the story of Ignacio, played by , a cook by day in a Mexican orphanage, who moonlights as a Lucha Libre wrestler to raise money for the orphans. The Jared Hess' direction also stars the likes of , Hector Jimenez, Richard Montoya, and .

News
>
Celebrity Gossip
March 28, 2006 05:58:02 GMT
When it comes to , people will surely raise their two thumbs up to show their praise. It is worth in fact for aside from their 2005 split, the music act still scores success.

Approvingly, the trio, which features , and , has been slated to receive a star on Hollywood's Walk of Fame Tuesday March 28, 2006 near the Kodak Theatre at 6801 Hollywood Boulevard.

News
>
Movie News
March 28, 2006 04:44:11 GMT
is sued over his new film "", which a Chinese kung fu master Huo Yuanjia's relatives claimed to dishonor and misrepresent the life of Yuanjia.

Thus, Li has his name listed in the March 7 lawsuit, in addition to the film's producers and distributors, with the reason that he "not only played the lead role but participated in the making and production of the movie," the official Xinhua News Agency said Sunday, citing lawyer Yang Zhonghai.

News
>
Celebrity Gossip
March 28, 2006 04:03:15 GMT
FHM magazine has released its list of "100 Sexiest Women in the World," in which readers crown Hollywood babe as its No. 1. This is such a great achievement for her considering that she bounces eight places from her No. 9 spot last year, pushing aside the 2005's No. 1 to 2nd position this year.

No. 3 on the list is , and is at No. 4. Make the list at No. 5 is , ahead of at No. 6 and at No. 7. Tennis star , and are all rounding out the Top 10 on the list to be at No. 8, 9 and 10 in a row.

News
>
Celebrity Gossip
March 28, 2006 03:29:01 GMT
If gets addicted to drug, is addicted to him. There will always be a strong interrelation between the three of them; drug, Pete, and Moss.

Rumors are abuzz that the supermodel has rekindled her romance with Pete soon as News of the World published photographs of the twosome emerging from her plush Primrose Hill home after several hours of partying the night before.

News
>
Music News
March 28, 2006 03:13:19 GMT
Cheer fans because your idol, , extends his gig at Las Vegas Hilton through 2008, that's according to the announcement released by the hotel Sunday March 26th, 2006.

"The shows at the Hilton are the most exciting shows I've ever done," so said Manilow in a statement. "The stage is huge, but the theater is intimate, so we can have a magnificent production and still connect with the audience."

News
>
Celebrity Gossip
March 28, 2006 02:49:11 GMT
Becoming a musician doesn't prevent Coolio to embark on another career. The rapper apparently doesn't merely interested in rapping, but cooking as well. Maybe inspired by fellow rapper Diddy, who is set to launch a new reality TV series called "Cooking Showdown" on April 6th, Coolio seemingly to follow his footstep.

While each episode of Diddy's series will feature some of his friends cook one of their favorite dishes, Coolio comes up with his own project and is determined to give the kitchen a make-over and revolutionize the concept of culinary shows.

News
>
Music News
March 28, 2006 02:28:34 GMT
The World Wrestling Entertainment, better known as the WWE, is forming its own official Music Group called the WWE Music Group. The group is first scheduled to perform on April 2nd on WrestleMania, the Chicago's Allstate Arena.

Rock band is the first music act set to perform in the action, performing for wrestler Rey Mysterio, playing his entrance theme on the ring. 's "Big Time" is the event's theme.