News
>
Movie News
March 27, 2006 09:46:16 GMT
The highly anticipated action flick "" has been set for a July 21 start date. That's according to Warner Bros. Pictures and producer Jerry Weintraub. Filming reportedly will take place primarily on five soundstages on the Warner Bros. lot in Burbank, where a fully operational casino will be built.

Steven Soderbergh is back directing the returning cast members , , , , , , , , Eddie Jemison, Shaobo Qin, Carl Reiner and Elliott Gould, with set as the third film's new leading lady.

News
>
Movie News
March 27, 2006 07:54:33 GMT
Was scheduled to begin production last year, filming on "Solstice" unfortunately has to be delayed due to the Hurricane Katrina disaster. Though, the horror thriller flick is now ready to start filming with writer-helmer Dan Myrick about to get behind the camera this week.

The movie, set to be produced by James D. Stern, revolves around a young woman who gathers with her friends at a lake house for the summer solstice after the suicide of her twin sister. The cast among others include , Elisabeth Harnois, , and .

News
>
Movie News
March 27, 2006 07:29:24 GMT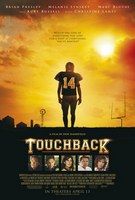 Not only Morgan Creek has bought the Don Handfield's script of "", but the studio also has tapped David Nutter to direct. Elsewhere, Jim Robinson, Nick Osborne, Trevor Engelson, and Basil Iwanyk will all serve as producers.

"Touchback" is of drama genre centers on a man in his late 20s who was the star of his high school football team, but whose career was ended when he shattered his leg in his final season. After hitting his head a decade later, he wakes up to find himself back in time, a week before the big game.

News
>
Movie News
March 27, 2006 07:10:31 GMT
Locking down the "" is a hard job to do. But once Regency Enterprises succeed, the studio immediately hires Mark Perez to make his directorial debut in the forthcoming comedy flick.

Set to produce the movie are David Hoberman, Todd Lieberman, Jason Filardi, and Brian Lutz. As of its story, "Cellmates" revolves around two college buddies who strike a deal with a tough inmate for protection after spending a weekend in the county jail. The two end up with more than they bargained for when the convict's released.

News
>
Movie News
March 27, 2006 06:46:27 GMT
Frank Coraci will direct "". News on that matter was first brought to public by The Hollywood Reporter.

Based on the 2002 comic by B. Clay Moore and Steven Griffin, the film is set in 1953 in Hawaii and tells the story of a down-on-his-luck big-city detective who gets involved in a kidnapping case of a local island girl who turns up dead but won't stay that way.

News
>
Movie News
March 27, 2006 06:35:10 GMT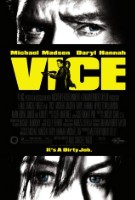 There are four more actors joining the cast of indie cop thriller "". They are , , and .

"Vice", which is written and directed by Raul Sanchez Inglis, revolves around a group of conflicted police officers who become suspects when drugs go missing.

News
>
Movie News
March 27, 2006 06:14:29 GMT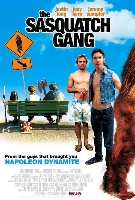 Sony BMG Music Entertainment has acquired the US rights to "The Sasquatch Dumpling Gang". It is the Tim Skousen's 2006 Slamdance Film Festival audience award winner of comedy genre.

The story centers on a young sci-fi fan and his friends who discover some large footprints in the woods and think they have found Bigfoot. Two of the teen's neighbors scheme to make a quick buck from the supposed discovery.

News
>
Movie News
March 27, 2006 04:13:42 GMT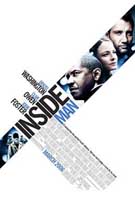 Bank-robbery thriller "" is the top-grossing weekend film in the North American box office for the week ended Sunday March 26th, 2006. The movie featuring the high-octane trio of , and , takes the No. 1 spot with estimated ticket sales of $29 million.

Meanwhile, last weekend's champ, the futuristic terrorist drama "," slips to No. 2 with $12.3 million, ahead of Walt Disney Co.'s video game thriller "," which opens at No. 3 with $11.2 million. Securing the No. 4 position is the romantic comedy "" which falls two places from last week's position.

News
>
Movie News
March 27, 2006 03:32:55 GMT
is joining to star in the upcoming movie entitled "The Mutant Chronicles". It is of sci-fi action thriller genre, which Simon Hunter takes as his next project to direct.

The story is set in the 23rd century, in which four giant corporations have pillaged the last of the planet's resources, causing a demonic, marauding army of underworld NecroMutants to wage war against humans for what remains.

News
>
Celebrity Gossip
March 27, 2006 03:12:26 GMT
Talk is heating up about dating Tara Palmer-Tomkinson shortly after the singer was spotted spent the night with her after she flew to see him in New York earlier this month.

"Tara and James have been good friends for a while - but recently it has turned into something more." So a friend confirmed to the Sunday Mirror while adding "Tara was absolutely thrilled when James suggested she should fly over to see him in New York. It shows how much she means to him."

News
>
Celebrity Gossip
March 27, 2006 02:43:06 GMT
Former "Baywatch" star has on March 6th, 2006 got a temporary restraining order requiring him to stay away from his estranged wife, . Los Angeles Superior Court Judge Mark A. Juhas signed the order following Bach's request, in which she claimed instances of domestic violence in December and February. In one incident, police officers were summoned but didn't give Bach an emergency protective order.

Thus, Juhas ordered Hasselhoff to stay at least 100 yards from Bach except for "peaceful contacts related to court ordered visitation" of one their two teenage daughters. As of everybody to know Hasselhoff filed for divorce Jan. 12, citing irreconcilable differences after 16 years of marriage. Bach has custody of one daughter, while Hasselhoff has custody of the other.

News
>
Celebrity Gossip
March 27, 2006 02:08:24 GMT
Rocker Richie Sambora is seeking joint custody of Ava Elizabeth, his daughter with , who filed for divorce last month after 11 years of marriage.

Filed the papers in Los Angeles Superior Court on March 17, Sambora asks for joint physical and legal custody of the estranged couple's 8-year-old daughter and requests the pair's premarital agreement be enforced.