News
>
Movie News
March 23, 2006 09:26:59 GMT
Shawn Levy and 21 Laps president Tom McNulty have both agreed about "" as the film project they have to finish in the near future. They are about to produce the comedy flick which is being written by Sahara Lotti.

"It's a big-premise comedy that explores shifting priorities and the things that matter at various points in our lives," said Levy about the film. "It's about the absurdity of getting the things you want in childhood 20 years too late," he continued.

News
>
Movie News
March 23, 2006 08:57:43 GMT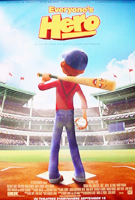 The 20th Century Fox's family comedy which previously known as "Yankee Irving," is being re-titled, so IDT Entertainment has announced. The film project is now titled "" and its release date is pushed back from August 25 to September 15.

The film originally version "Yankee Irving" was directed by but following the actor's death, Colin Brady and Dan St. Pierre take over the duty. As of "Everyone's Hero", the story centers on a boy travels across the country on a mission to return Babe Ruth's bat before the deciding game of the 1932 World Series. Along the way, he meets a quirky array of characters that aid him on his comic journey.

News
>
Celebrity Gossip
March 23, 2006 08:41:32 GMT
Taking into account her becoming one of the world's best-known actresses, Oscar-nominated actress Ava Gardner has the Smithfield Post Office renamed after her.

Rep. Bob Etheridge, D-N.C., sponsored a bill to rename the post office and it was signed Monday by President Bush.

News
>
Movie News
March 23, 2006 08:16:12 GMT
is reported to join in the forthcoming drama comedy "The King of California". The news was first brought to public by Production Weekly.

Shooting on the flick will begin May later this year with Michael Cahill on board directing.

News
>
Music News
March 23, 2006 07:45:37 GMT
Former "American Idol" contestant Constantine Maroulis tells People magazine that he has split from his band, Pray for the Soul of Betty.

"We've been through so much together, from Rent to American Idol. With all of my solo projects speeding up, we just felt it was time to move on." So the singer confirmed.

News
>
Movie News
March 23, 2006 07:19:09 GMT
When it comes to "Thief", is just perfect for Universal Pictures. The studio reportedly has attached the Hollywood actor to star in a feature adaptation of the TV series "" which original version ran from 1968 to 1970.

Besides starring in, Smith also is on board producing alongside his Overbrook Entertainment partner James Lassiter, Kevin Misher, John Davis and Joe Singer. Set to write the script is David Elliot and Paul Lovett.

News
>
Movie News
March 23, 2006 06:59:52 GMT
Soon as Universal Pictures has acquired the screen rights to the 1995 Alfred Bester novel, "The Stars My Destination," the studio has tapped Lorenzo di Bonaventura and Raymond Wagner to produce what is considered as a seminal sci-fi movie project.

It tells the story of the protagonist, the sole survivor of a wrecked spaceship that drifts through deep space. When a passing vessel ignores his distress signal, he becomes obsessed with revenge and ultimately uncovers a secret destined to change the course of history.

News
>
Music News
March 23, 2006 06:11:19 GMT
Time goes by and the U.S. pop album chart also sees some changes in its Top 10 position. Make a surprise jump to the top of the chart is the soundtrack to the Disney cable TV movie "High School Musical", selling over 142,000 copies for the week ended Sunday. Thus, this is the second time since its release 10 weeks ago that the set seizes the No. 1 spot on the chart.

In the meantime, the week's 2nd position belongs to British singer/songwriter whose album "Back to Bedlam" sold 126,000 copies in its 24th week. Bay Area rapper gloriously earns his first top 10 on the Billboard 200 in a decade as "My Ghetto Report Card" secures the 3rd rank with 94,000 copies. R&B singer 's former chart-topper "In My Own Words" climbs one place to No. 4 with 77,000 copies. Elsewhere, last week's champ, 's "Reality Check," slips to No. 5 with 75,000 copies in its second round.

News
>
Celebrity Gossip
March 23, 2006 05:47:40 GMT
Teen singer is sued by a Florida record company over a recording contract he tried to break on the grounds of his age.

The lawsuit, filed Tuesday in Los Angeles Superior Court, alleged that Carter signed a contract with Trans Continental Records on Dec. 7, 2004, the singer's 17th birthday. However, a year later when the star turned 18 Carter's attorney sent a letter to the company stating that his client had every right to "cancel or void various agreements" that were signed when he was a minor.

News
>
Movie News
March 23, 2006 05:05:46 GMT
New Line Cinema has bought the rights to bring Michael Barker, Matthew Weitzman, and Chris McKenna's script of "The Refs" into big screen adaptation.

And thus the studio has also tapped Michael Ewing and Peter Segal to produce the film through their Callahan Filmworks production company.

News
>
Movie News
March 23, 2006 04:46:08 GMT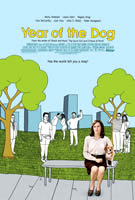 Unlike Mike White who has agreed to make his directorial debut in the "", is still in final negotiations to star in the upcoming drama comedy flick.

The former "Saturday Night Live" player reportedly is set to play Peggy, a happy-go-lucky secretary who lives alone with her beloved dog Pencil. But when Pencil unexpectedly dies, Peggy embarks on a journey of transformation.

News
>
Celebrity Gossip
March 23, 2006 04:27:09 GMT
is about to make a return to the New York stage. The actress is set to get involved in the world premiere of "The Vertical Hour" by British playwright David Hare.

There in the Sam Mendes' direction, Moore will portray a former American war correspondent turned college professor who meets an older man while on vacation in Wales. The play will open Nov. 30 at a Broadway theater to be announced.

News
>
Music News
March 23, 2006 03:58:16 GMT
It's been so long that fans do not hear ' voice. But soon in the near future, the long wait is paid off.

The diva is preparing to issue an extremely rare, previously unreleased collection of jazz standards she recorded more than 30 years ago in June later this year. The set, titled "Blue", supposedly was released in companion with the release of the 1972 soundtrack to "Lady Sings the Blues", in which Ross portrayed jazz legend .

News
>
Celebrity Gossip
March 23, 2006 03:36:43 GMT
Purple speaks trouble for . The Grammy winning singer has been sued by his landlord, none other than Utah Jazz forward Carlos Boozer, for purple changing Boozer's West Hollywood home, which he is renting for $70,000 a month.

Boozer originally filed a complaint against the singer in January, claiming he did an unauthorized extreme makeover to the 10-bedroom, 11-bath property, including "painting the exterior of the [house] with purple striping, 'Prince symbol,' and numbers 3121."

News
>
Celebrity Gossip
March 23, 2006 03:05:23 GMT
Music artist is facing a legal battle after a 19-year-old waitress has accused him of harassing her in a Memphis hotel bar. The prosecutor named Holly Hornbeak, according to a police report, alleged that around midnight Saturday the country superstar swore at her, tried to kiss her and lifted her in a chokehold.

The incident reportedly occurred shortly after midnight on Saturday at the Peabody Hotel, where Williams had been staying while his daughters are being treated in a Memphis hospital for injuries they suffered in a car crash. While authorities are investigating the incident, Williams himself had no comment.