News
>
Music News
March 22, 2006 08:33:40 GMT
Bad news. Fans of , especially those in North America, have to wait a little longer to see the band performs on stage.

It is all because singer will undergo throat surgery this week. This reluctantly forces the Rock and Roll Hall of Fame inductees to cancel the remaining 12 dates on its North American tour.

News
>
Movie News
March 22, 2006 08:13:10 GMT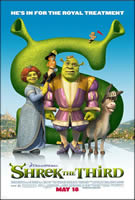 Finally, DreamWorks Animation has come to a bold decision in naming the third "Shrek" installment "". The comedy animation is slated to hit theaters on May 18th next year.

Fill in the voice of the film characters are , , , and .

News
>
Music News
March 22, 2006 07:49:45 GMT
delightfully takes double duties for the forthcoming Spike TV's AutoRox awards. Besides hosting, the star also will perform as well.

The rapper-actor is about to debut two singles, "Chrome and Paint" and "Why We Thugs", from his upcoming album, "Laugh Now, Cry Later."

News
>
Celebrity Gossip
March 22, 2006 07:26:42 GMT
Talk is heating up about dating actress . "They just clicked. They're both very low key and seem to enjoy the same things." A source quoted as saying.

This is the first time that Perry starts dating again after he broke up from previous girlfriend Rachel Dunn last year.

News
>
Celebrity Gossip
March 22, 2006 07:01:56 GMT
They are doing fine. Yes and are not split. The couple, according to AccessHollywood, has rubbished rumors that they are to split.

"Everything is fine. Look, I'm wearing my ring. I promise you if there is something going on that I won't wear this and that's a promise because I can't, there is no way I could run around town and be fake. I'm a real person and we are doing fine." Electra insisted in an interview for the show.

News
>
Music News
March 22, 2006 06:38:48 GMT
will make a one-night-only reunion with his old group as they are scheduled to perform together at the Essence Music Festival, which will be held July 1-3 later this year in Houston.

Also slated to perform at the annual event is Diddy, who will host a "Diddy and Friends" show, and singers and . Moreover, there are also other performers which include , , , , and Maze featuring Frankie Beverly.

News
>
Celebrity Gossip
March 22, 2006 06:03:04 GMT
16 years ago in 1990 she experienced a tour-bus accident in Pennsylvania which broke her back and later on caused a temporary paralysis. Fortunately, she recovered.

After such bad incident, learns something though. And this is proven when the great singer makes a $1M donation to the creation of a human clinical trials program at the Miami Project to Cure Paralysis.

News
>
Movie News
March 22, 2006 05:31:14 GMT
Universal Pictures has acquired the rights to turn Jamie Moss' spec script "" to wide screen production. The studio even has tapped Ron Howard to direct, Brian Grazer and Tom Lassally to produce through Imagine Entertainment.

Set in the days just before President George W. Bush launched full-scale war in 2003, the story of the drama action flick revolves around a covert U.S. military unit that is on the hunt for an AWOL American soldier in Iraq. The soldier is looking for his brother, who went missing when fighting in the first Gulf War.

News
>
Movie News
March 22, 2006 04:51:22 GMT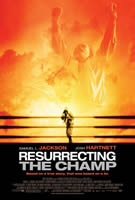 "" is not an easy job to do. Thus, and have both agreed to team up for the work, accepting the offer to star in the upcoming Rod Lurie's direction.

"Resurrecting the Champ" is a drama movie which story centers on a young reporter (Hartnett) who finds a homeless man who he thinks is a famous former boxer. But the fighter, with whom he has developed a close relationship, proves not to be the former champ.

News
>
Music News
March 22, 2006 04:13:02 GMT
Music veteran will greet fans for the first time in six years. She is in talks to launch a concert tour in the fall, her first since a brief "farewell" trek in 2000, her manager Marty Erlichman said Tuesday March 21st, 2006.

As for everybody to know, reports concerning Streisand's comeback to the road were first brought to public by New York Post, which Tuesday's issue wrote that ticket prices for the concert would top out at $1,500. In fact, "A tour is being explored, but nothing has been finalized, including important aspects not entertained in the media speculation today," so Erlichman told Billboard.com.

News
>
Music News
March 22, 2006 03:45:55 GMT
British rock act is going to tour again. The music group has confirmed a series of small-scale concert dates beginning in May in Europe and the U.K., followed then by tour dates in the U.S. and Canada in June, including a headlining appearance at the 2006 Bonnaroo Music and Arts Festival.

Following those performances, they will next return to Europe to play several more shows, including Britain's V Festival in Chelmsford and Staffordshire on Aug. 19-20. Intended to keep things "fun and spontaneous", Radiohead said in recent statement that their upcoming tour will feature "new songs that are work in progress".

News
>
Celebrity Gossip
March 22, 2006 03:14:09 GMT
C-Murder was freed from jail Monday night March 20th, 2006 after posting $500,000 bond set by a judge in Baton Rouge on second degree murder charge. From that point on the Louisiana rapper will remain under house arrest, during which he will wear a monitor so that authorities can track his whereabouts.

Thus, concerning the house arrest, Miller is restricted to his home and can only leave for court-approved appointments with his attorneys. The 35-year-old hip-hopster, whose real name is Corey Miller, is charged with the fatal shooting of 16-year-old Steve Thomas during a fight at a now-closed nightclub in Harvey on Jan. 12, 2002. Initially given a life sentence, he was released over the objections of prosecutors, who called him a "danger to the community."

News
>
Celebrity Gossip
March 22, 2006 02:53:30 GMT
While public worldwide are busy questioning on and 's marriage, has something else to do. The Hollywood beauty prefers to empty the wardrobe, gathering Pitt's old clothes to be dumped at a second-hand store in Burbank, California.

A source said: "When a woman in the shop realized that it was Jennifer Aniston, she went over to see what she'd left. But it was too late because a worker who didn't recognize Jen had already dumped the clothes in a bin mixed with lots of others."

News
>
Celebrity Gossip
March 22, 2006 02:26:33 GMT
The ceramic bowl painted by actor-comedian , which was put in an online auction, has raised $7,099.

The precious stuff was sold to GoldenPalace.com, an Internet-based casino company known for buying items online for charity and publicity, including a grilled cheese sandwich displaying a purported image of the Virgin Mary and Pope Benedict XVI's old Volkswagen.