News
>
Movie News
March 16, 2006 08:11:33 GMT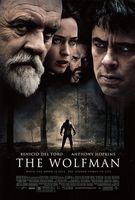 Universal Pictures has pointed its finger to as their one and only choice to play the title role in the new version of its horror classic "" which is expected for a summer 2008 tentpole.

While Andrew Kevin Walker has begun writing the script, Scott Stuber, Rick Yorn, Mary Parent, and Toro are all slated to give hand at producing.

News
>
Movie News
March 16, 2006 07:53:19 GMT
New Line Cinema is about to spread the "" soon as the studio has acquired the remake rights to the 2004 Japanese hospital horror film. To bring the film project into life, they also have set the flick's original producer Takashige Ichise to again give hand at producing alongside Roy Lee and Doug Davison.

Has been attached to write the script is Channing Gibson. Elsewhere, the US version of "Infection" reportedly will be set in an isolated hospital where the staff, stymied by mistakes and cover-ups, races to battle a deadly infection that turns out to be of supernatural origin.

News
>
Music News
March 16, 2006 06:59:49 GMT
The final nominees for the 2006 CMT Music Awards have been announced Wednesday March 15th, 2006 and so voting is underway. Leading the long list of the musicians vie for the prestigious award is Mississippi girl . The singer nabs four nominations all at once, including that for the categories of Best Video Of The Year for "Like We Never Loved at All" with husband .

Following close behind with three nominations is who among others up for the categories of Best Video By A Female Artist for "Jesus Take the Wheel." Also grab three nominations are , , , and . and fellow musician , get two nominations each, all of which for the same categories that is Best Video Of The Year and Best Video By A Male Artist.

News
>
Celebrity Gossip
March 16, 2006 06:09:12 GMT
Divorce. Is it a disease, virus, or trend? Anyway, British singer and songwriter and his wife of six years, Orianne Cevey, have decided to split, adding the number of celebrities whose marriages do not ever lasting.

"They have decided in the interests of their two children that it is better to separate," a publicist for Collins, Mara Buxbaum, said. "They are both very sad that it should come to this, but have as their priority the welfare and happiness of their children and are determined to remain friends and be loving parents to them."

News
>
Movie News
March 16, 2006 05:14:09 GMT
"Tonight, He Comes". Not exactly tonight actually, but Jonathan Mostow has at least agreed to direct the Columbia Pictures' upcoming action drama.

Elsewhere, has been slated to star in as the main role and produce as well alongside the likes of Akiva Goldsman, Michael Mann and James Lassiter.

News
>
Movie News
March 16, 2006 04:57:32 GMT
Nigel Cole, who previously directed "", is taking "The Secret Diary of Adrian Mole" as the next film project he's willing to direct.

Based on the best-selling British young-adult book by Sue Townsend, the drama movie will be produced by Brett Forbes, Patrick Rizzotti, and Alison Owen.

News
>
Celebrity Gossip
March 16, 2006 04:37:13 GMT
Hollywood actor broke his two ribs after being hit by a wave on a beach in Central America. As a consequence, the star was on Monday March 13th, 2006 taken to the hospital to get some treatment before then released the next day.

Recalling the what he called as a "near death experience", Green said on his Website that he was standing on some rocks preparing to go fishing when "a wall of water" hit him.

News
>
Celebrity Gossip
March 16, 2006 04:21:33 GMT
Actress is pregnant again. A representative for her tells People magazine that the beauty and her husband, actor are expecting their third child together.

First met in 1995 during the filming of the TV movie "An Unfinished Affair," Garth and Facinelli tied the knot in 2001 in Santa Barbara, Calif. The couple has had two daughters, Luca Bella, 8, and Lola Ray, 3.

News
>
Music News
March 16, 2006 04:06:27 GMT
Tenor Luciano Pavarotti has to unfortunately postpone his upcoming concert in Brazil because of a painful back, so his publicist, Terri Robinson, confirmed.

The Italian star was on Tuesday night March 14th, 2006 taken to a hospital in New York. He was actually slated to sing concerts scheduled next month in Europe, including appearances in Zurich, Switzerland; Helsinki, Finland; and Oslo, Norway; and in June in the Canadian cities of Toronto, Montreal and Calgary, and one U.S. appearance in Washington.

News
>
Movie News
March 16, 2006 03:55:17 GMT
"" so says 20th Century Fox who has acquired the rights to bring the upcoming comedy to big screen adaptation. The studio moreover also has had Dan Shere to write the script and Ralph Winter to produce.

As of the story "We Are Family" centers on an advertising executive who's embarrassed by his real family and hires actors to play his parents and siblings in order to impress his fiancee.

News
>
Celebrity Gossip
March 16, 2006 03:31:50 GMT
Last week they were spotted together, but neither one admitted that they're romantically linked. In fact, after such denial, and were spotted together again over the weekend. Well at least that's what People reported in its latest issue.

The duo were seen having a drink together at Stanley's restaurant in Sherman Oaks, Calif. This of course left question on the onlookers' mind on whether or not they were just friends, even more taking into account the fact that Cavallari has just split from reality star .

News
>
Music News
March 16, 2006 03:02:21 GMT
It's the first time ever that rapper scores the No. 1 spot on the U.S. albums chart. The New Orleans star has marked quite a very good beginning in his music career when his album "Reality Check" sold 174,000 copies in the week ended March 12, to become the chart-topper on the Billboard 200.

English singer/songwriter , meanwhile, bounces seven places to No. 2 with his debut release "Back to Bedlam," which has been sold 161,000 copies in its 23rd week on the chart. Secures the 3rd place is the Disney's television movie "High School Musical" which slips one place with 138,000 units.

News
>
Celebrity Gossip
March 16, 2006 02:41:31 GMT
Actor Joseph D. Reitman, the estranged husband of actress , has on Tuesday March 14th, 2006 filed a lawsuit in Los Angeles Superior Court, seeking half of all property and assets the pair accumulated during the five years they lived together before they were married.

According to the suit, Reitman and Elizabeth began living together in the summer of 1997. And up until they got married on June 15, 2002, the couple agreed to "be equal partners in the acquisition of assets and in financial affairs whether such transactions were separate or joint," the lawsuit states.