News
>
Movie News
March 08, 2006 09:33:23 GMT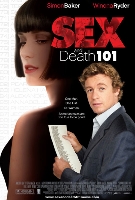 What's new for moviegoers is Dan Waters' dark comedy entitled "" which will star in.

While Cary Brokaw's Avenue Pictures and Sandbar Pictures are producing, Waters is directing as well. Shooting is slated to begin May later this year in Vancouver.

News
>
Movie News
March 08, 2006 09:13:36 GMT
is getting his another film project, for which he would star alongside and . It's Noah Baumbach's untitled film for John Lesher's Paramount Classics which Scott Rudin about to produce.

Shooting on the film is scheduled to begin April 2 on Long Island. As of Black, he is slated to portray the husband of a young woman who is visited at her upstate home by her sister and 12-year-old nephew.

News
>
Celebrity Gossip
March 08, 2006 08:51:00 GMT
Oscar winning actor adding more award to his collection as he's on Tuesday March 7th, 2006 been granted the University of California's 13th Spencer Tracy Award for Outstanding Screen Performances.

To be handed the award the actor commented "To be included among this group of highly accomplished actors ... is just magical". Also during the same event he offered sage advice saying "Once you've gotten the job, there's nothing to it. If you're an actor, you're an actor. Doing it is not the hard part. The hard part is getting to do it."

News
>
Celebrity Gossip
March 08, 2006 08:31:05 GMT
Since splitting from , Hollywood guy has been romantically linked to several women. And recently the handsome man was spotted with US reality TV star Kristin Cavalleri. The two some reportedly had been in the same restaurants and parties.

Nevertheless, "there's nothing to talk about, there's nothing going on," Cavallari revealed while adding "He's a nice guy, but I'd have to say we're just friends." Strengthen the statement released by the beauty, a friend of Lachey's said "Nick is not looking for a girlfriend or anything serious. He is a single guy now."

News
>
Music News
March 08, 2006 08:08:09 GMT
, the rock band launched by actor in 2002, kicks off their first club tour ever Tuesday March 7th, 2006 in Tulsa, Okla. The trek will then run through May 28 in Salt Lake City with more dates are expected.

The tour is held as an attempt for the band to support their sophomore Virgin album, "A Beautiful Lie," which has sold 114,000 copies in the United States. The set's first single "The Kill (Bury Me)" is currently No. 35 on the Modern Rock chart.

News
>
Movie News
March 08, 2006 07:33:43 GMT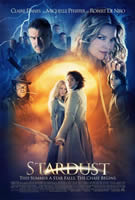 There are at least three more actors joining the cast of "." They among others are , and . The trio has signed on to star in the upcoming drama fantasy movie, which is an adaptation of Neil Gaiman's novel.

The story is centered on a young man who promises his beloved that he'll retrieve a fallen star by venturing into the magical realm, where he has to contend with witches, goblins, gnomes, talking animals and evil trees. Other actors already on board are and .

News
>
Celebrity Gossip
March 08, 2006 07:08:45 GMT
Former lead singer of , , has on Friday March 3rd, 2006 filed court papers asking a federal judge to affirm that he has "ownership of all creative works" starting from the day he fronted the legendary rock band.

The legal action taken by Rose presumably is part of his long-running dispute with former guitarist and bassist Michael McKagan. "Axl regrets having to spend time and energy on these distractions," Rose's attorney Howard Weitzman said in a statement, "but he has a responsibility to protect the Guns N' Roses legacy and expose the truth."

News
>
Celebrity Gossip
March 08, 2006 06:37:39 GMT
Former R&B hit-maker and reality-TV star was arrested Friday March 3rd, 2006 in Webster, Massachusetts, on a warrant issued in 1992 for motor vehicle violations. Webster Police Chief Timothy J. Bent said that the warrant was for unlicensed operation of a motor vehicle and an uninsured motor vehicle trailer.

Brown was in town to watch his daughter LaPrincia in a high-school cheerleading tournament that night when a police officer conducted the warrant check revealed the old misdemeanor charges against him. In fact, the star was "very cooperative" and was allowed to drive, with his bodyguard, to the police station after the cheerleading event, so said Bent.

News
>
Movie News
March 08, 2006 04:26:34 GMT
Screenwriter Richard Regen has decided to accept the Weinstein Company's Harvey Weinstein's proposal to adapt the Jeff Abbott novel "Panic." The studio also has set Richard Shepard to direct.

"We have a very stylish 1970s-type paranoid action thriller on our hands," Shepard said while adding "It's exactly the type of studio movie I want to be doing aside from my own material: something that's smart and visually inventive."

News
>
Movie News
March 08, 2006 04:09:01 GMT
Matt Johnson has been hired by Spyglass Entertainment to write "" film project. Of action-adventure genre, the movie is set against the backdrop of the annual Baja 1000 off-road race.

As of the story, "Baja 1000" centers on a mechanic from Southern California who heals a rift with his father and simultaneously realizes his dream of racing the Baja 1000.

News
>
Music News
March 08, 2006 03:48:52 GMT
Next Monday will be inducted into the Rock and Roll Hall of Fame during a New York ceremony. That's only the beginning of a brand new start. The Prince of Darkness, furthermore, is eyeing a comeback to the studio.

Plans on returning to the recording studio sometimes this year, Ozzy told Billboard.com. "I'm gonna get with (guitarist) Zakk Wylde soon and start hopefully writing a new studio (album). I've gotta get a studio album this year. I'm well overdue."

News
>
Music News
March 08, 2006 03:24:48 GMT
Seattle rockers are preparing to hit the road for the first leg of a world tour in support of their self-titled, eighth studio album and debut for Sony BMG's J Records, which is about to be released May 2nd.

Pearl Jam's representatives said Tuesday that they've planned to return to the road May 9 in Toronto and continue through June 3rd, ending with a two-night stand at New Jersey's Continental Airlines Arena.

News
>
Celebrity Gossip
March 08, 2006 02:51:59 GMT
and Andy Richter, former sidekicks on NBC's "Late Night," are reuniting for NBC primetime "Andy Barker P.I." It is a detective comedy pilot, which O'Brien co-wrote and is executive producing.

Richter is said to play the title character, an accountant who rents an office previously used by a private investigator and then becomes a reluctant sleuth when his accounting business goes dry. Also cast in the pilot is Amy Farrington who is set to play Barker's wife, Ruth.

News
>
Celebrity Gossip
March 08, 2006 02:26:41 GMT
British supermodel was caught in another cocaine scandal Sunday night March 5th, 2006. New photos emerged of her posing in front of what appears to be cocaine. The pictures, reportedly taken in a hotel in South Africa in 1998, show the beauty holding a rolled-up tube in front of four lines of white powder.

A friend of her, model booker Gavin Maselle, said the 32-year-old female used the Class A drug only minutes before meeting Nelson Mandela at his home. Moss was at that time in South Africa for a fashion show and had been invited along with other guests to a formal evening at Mr Mandela's mansion. Commenting on that Gavin said "She was insatiable, I couldn't believe what I was seeing. We were there at Mandela's house in the Bishop's Court area of Cape Town - and Kate was doing coke."

News
>
Movie News
March 08, 2006 02:08:24 GMT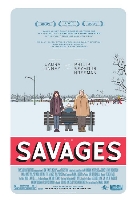 Has just won an Oscar apparently doesn't make easily feels satisfied, in fact he keeps moving on honing his acting talent more and more. Thus, the actor reportedly has signed on to star in the upcoming comedy drama "", joining the already on board cast .

The Fox Searchlight film is written by Tamara Jenkins, who will direct as well. The film revolves around a pair of adult siblings (Hoffman, Linney) who are obliged to care for their estranged and ailing elderly father who never took care of them. As they do, they confront the legacy of their upbringing and the realities of familial responsibility.