News
>
Movie News
March 04, 2006 06:47:53 GMT
There are at least three more stars joining the already on-board cast of the upcoming animated fantasy flick "." They are , , and rapper .

The threesome has reportedly signed on to star in the Luc Besson's big-screen adaptation of his own fantasy children's book. As of the story "Arthur and the Minimoys" follows a child's quest to save the home of grandmother from demolition by seeking out his grandfather's treasure in the land of tiny Minimoys.

News
>
Celebrity Gossip
March 04, 2006 05:16:09 GMT
Those who want to know more about while recall the good old days can visit the Country Music Hall of Fame and Museum on March 10 for it was the opening date of "I Can't Stop Loving You: Ray Charles and Country Music", a new exhibition from the museum dedicated to the blind singer. Scheduled to run through December 31, 2007, the exhibition puts its cornerstone on his1962 work of Modern Sounds in Country and Western Music" and so will display audio from the album, song manuscripts, sheet music, and photos plus quotes about the record from , , and .

The 5,000-square-foot exhibition also will feature many aspects of Charles, including those of his electric pianos, saxophone, stage costumes, electronic chess board, and even the Braille editions of Playboy he had collected besides the TV footage of his performances throughout his nearly 60-year career. All those things have been gathered from the musician's estate in terms of loan as well as collectors and music artists who had worked with him.

News
>
Celebrity Gossip
March 04, 2006 04:37:36 GMT
Already very successful in music business, pop diva now tries her luck in the fashion world as she recently launched her own jewelry and accessories line, Glamorized by Mariah Carey. Promoted to be high on style and low on price, items of the line are available beginning this week at Claire's and Icing stores nationwide and include earrings, necklaces, bracelets, purses, makeup bags and rings geared toward teenagers with many of them feature the singer's trademark of butterfly logo.

Announcement of the line's debut can also be found in the posting Carey submitted to her website this week. "Hey Girls, I am so excited to share with you my new jewelry & accessory line," so she wrote. "Wear it & you'll be a Hot Tamale."

News
>
Movie News
March 04, 2006 03:51:44 GMT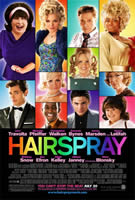 The new version of musical "" adds one more star to its cast as has signed on to play the character Motormouth Maybelle, teaming up with "Grease" star . This project therefore reunited the singer-actress with Craig Zadan and Neil Meron whom she had collaborated with in "Chicago" as well as Adam Shankman, who previously had directed her in his 2003 effort, "Bringing Down the House."

"Hairspray" centers on the story of teenager Tracy Turnblad who gets popular after appearing on a local TV show in Baltimore during the early 1960s and then uses her newfound fame to fight for racial integration. Filming is slated to start this fall for a 2007 release under the distribution of New Line Cinema.

News
>
Celebrity Gossip
March 04, 2006 03:23:46 GMT
Participating in the fourth annual Red Carpet, Green Cars event, movie stars like , , , , and will arrive at Oscars in green cars before they walk through the red carpet to the award ceremony. Sponsored by Toyota Motor Corp. and the environmental organization Global Green USA, the event will use the Toyota or Lexus hybrids to pick up all of those VIPs.

Kathy Kniss, the event spokeswoman, said that initially the program began with only four participants in 2002, but since then the interest in fuel-efficient vehicles has grown quite satisfyingly. "There's a huge, huge following. People are flocking to the hybrids," so she said. In the meantime, other automakers, such as Ford Motor Co. and General Motors Corp., are also ready to get into the act, lending their cars to be used by other celebrities who will attend this year's Academy Awards slated to be held on Sunday, March 5.

News
>
Celebrity Gossip
March 04, 2006 03:13:19 GMT
"Playboy has done nothing wrong, so there is no reason to pull our issue off of newsstands," spokeswoman Lauren Melone said Friday March 3rd, 2006.

Explaining on their decision not to pull issue, Playboy emphasized on the actress placing on the cover of their magazine after being chosen "sexiest star of the year" by its readers. And thus, she was included inside the magazine in an article on the top 25 sexiest celebrities as chosen in an online poll.

News
>
Celebrity Gossip
March 04, 2006 03:02:02 GMT
Although not amused on fashion designer Isaac Mizrahi's action of groping her on the red carpet at Golden Globe Awards held last January, earnestly confessed that she did not hold grudge to the man. "I'm not mad at him," she said. "I think he's a guy that's starting his TV career and he's making a bit of an exciting moment for himself. I can't be angry at him."

Mizrahi, who was doing pre-show interviews for the E! cable channel at that time, was caught groping the actress' breast and told her that it was only to determine how her dress was put together.

News
>
Celebrity Gossip
March 04, 2006 02:05:44 GMT
Despite a public falling out, "The Simple Life" stars and willingly have come back to begin filming the fourth installment of the show this week, but apparently there is no positive sign of reconciliation. The New York Post reported that the duo kept putting distance and did not speak at all to one another throughout the first day of shooting.

According to the newspaper, Hilton and Richie will undergo separate lives this time in the show, living in different houses in Los Angeles to take the head-of-household position in each home. As for the program itself, it will be aired by E! Entertainment Network instead of Fox which previously had broadcasted it for three years.