News
>
Celebrity Gossip
March 03, 2006 09:59:31 GMT
In the previous report of ' case, it has been stated that the actor has placed a lawsuit against Family Television Studios Inc. and Paradigm Media Group LLC claiming they had misused the two educational-purposed segments the actor tapped in 2004 for commercial gain. It should have made clear that he in fact has only taken footage for the openings and closings of multiple segments, not the segments themselves.



News
>
Movie News
March 03, 2006 09:11:18 GMT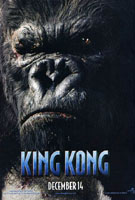 Being shunned at Academy Awards, "" delightfully shines at another event as the movie made its way to lead the nominations for Empire Magazine's 2006 Film Awards, securing five nods with its stars, and , each scored nomination in Best Actor and Actress categories. Came behind the great ape flick were "", "", and "" which all garnered four nominations, the latter being one of other four competitors of "King Kong" in Best Film category.

Meanwhile, other big screen productions which have been included in the nominees' list were among others "" for Best Thriller, "" for Best Comedy, and "" for Best Horror Movie. As for the movie stars, names like , , , , plus also appeared on list. For the complete list of nominations, do take a look at http://www.empireonline.com/awards2006/nominations/.

News
>
Movie News
March 03, 2006 08:33:31 GMT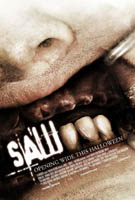 The Jigsaw is ready to evoke terror once again this year for "" has already picked its release date on October 27, according to the flick's distributor, Lions Gate Films in a statement with series producer Twisted Pictures on Thursday, March 2. Darren Lynn Bousman, fresh from "", will take the director's seat while Leigh Whannell is back as the writer, making screenplay of this third installment based on a story by himself and James Wan.



News
>
Celebrity Gossip
March 03, 2006 08:08:12 GMT
Holding the final concert in Buenos Aires, Argentina Thursday, March 2, and his band, , saluted Mothers of the Plaza de Mayo, the local the human rights group which have been marching weekly for 25 years to publish information about those killed or still missing from "Dirty War" crackdown occurred in the 1976-83 junta. After singing "Miss Sarajevo", the band's frontman walked across a platform near where the Mothers were standing and singled them out while urging the audience to join forces for world peace. "Let's work together, left and right, rich and poor, young and old," he said spiritedly.



News
>
Celebrity Gossip
March 03, 2006 07:26:31 GMT
Dealing with the case of his and 's sex tape they made with several strippers, directly claimed that the former member has been the one who is responsible for the incident because of losing the video, firing back Stapp's previous statement that it was stolen. "He's the idiot because it's out," said the 35-year-old singer. "I'm holding him responsible."

Apart from the speculation whether it was true that the tape had been stolen, Rock surely could relax for a while as a temporary court order preventing Red Light District from distributing or promoting the video has been issued, giving him an initial triumph on the case for sure.

News
>
Music News
March 03, 2006 06:43:26 GMT
The interesting side of being a music artist is that one can express his respect to another through the musical work he develops and that's exactly what has done this time through his upcoming album, "We Shall Overcome The Seeger Sessions", in his honor to Pete Seeger. Scheduled to touch the market on April 25 under Columbia Records, this latest effort not only uses the folk music legend's name as its partial title, but also will feature Springsteen's interpretations of 13 traditional folk songs that have long been associated with Seeger, such as "Jessie James", "Shenandoah", and particularly "We Shall Overcome."

"Making this album was creatively liberating because I have a love of all those different roots sounds," so Springsteen has commented. "They can conjure up a world with just a few notes and a few words." Following the release plan, Columbia has revealed the singer's intention for a short U.S. and European tour with the dates to be later announced.

News
>
Celebrity Gossip
March 03, 2006 05:56:26 GMT
In the follow-up of the case between and Zeta Graff that occurred last year, a Sept. 18 trial date has been set Thursday, March 2 in Los Angeles, revolving around Graff's $10 million lawsuit against the socialite concerning the made-up claim of her vicious behavior that Hilton has allegedly spread to the press. Prior to the trial, both feuding parties are given a chance to have the dispute settled out of court by May 15, according to Graff's attorney, Paul Berra. Meanwhile, there was no immediate response from Hilton's side yet.



News
>
Celebrity Gossip
March 03, 2006 05:03:28 GMT
Attending a fundraiser that saluted his charity work on Wednesday, March 1, 2006, not only received an honor from the event's host, California Rural Legal Assistance Inc, but also took participation onstage as he, along with , joined to perform Santana's track of "Guajira together. According to a Los Lobos road crew member, the Latin guitarist's collaboration with the band at the event turned out to be the first in about five year.

Santana and his wife, Debrorah, received the honor for their works through Milagro Foundation which is dedicated to benefit underrepresented and underprivileged children around the world and has distributed over $2 million to provide grants for other organizations with similar purpose since its establishment in 1998.

News
>
Music News
March 03, 2006 04:31:20 GMT
The big prize this time has fallen into the hand of for it's him who finally topped the Billboard Hot 100 with "You're Beautiful" this week. It makes him the first U.K artist to rule the chart since did it eight years and two months ago through his "Candle in the Wind 1997" / "Something About the Way You Look Tonight." Following behind is "Check On It" from featuring while 's "Temperature" takes place on number three. "Grillz" by featuring , Ali, and Gipp comes next on the 4th rank, sitting right in front of 's "Be Without You" which stays firmly on its last week's position.

Lining up in order from number six to ten are "I'm N Luv (Wit A Stripper)" by featuring , "Yo (Excuse Me Miss)" by , "Unwritten" by , "So Sick" by , and "Everytime We Touch" by .

News
>
Movie News
March 03, 2006 02:00:09 GMT
After evoking dramatic moments in "L.I.E.", director Michael Cuesta now prepares to provide high tension onscreen as he has given his approval to helm a Dimension Films' project "Shiver", a horror thriller inspired by true events of a group of New Year's Eve revelers who stumbled upon a house of a widowed doctor obsessed with torture.

"What I like about 'Shiver' and the horror genre is that when it's done honestly, with serious intent, it can tap into the social fears and anxieties of our time," Cuesta commented. "I find that exploring the grotesque, the abhorrent and what disturbs us, is a chance to convey some universal truths about us and our society."